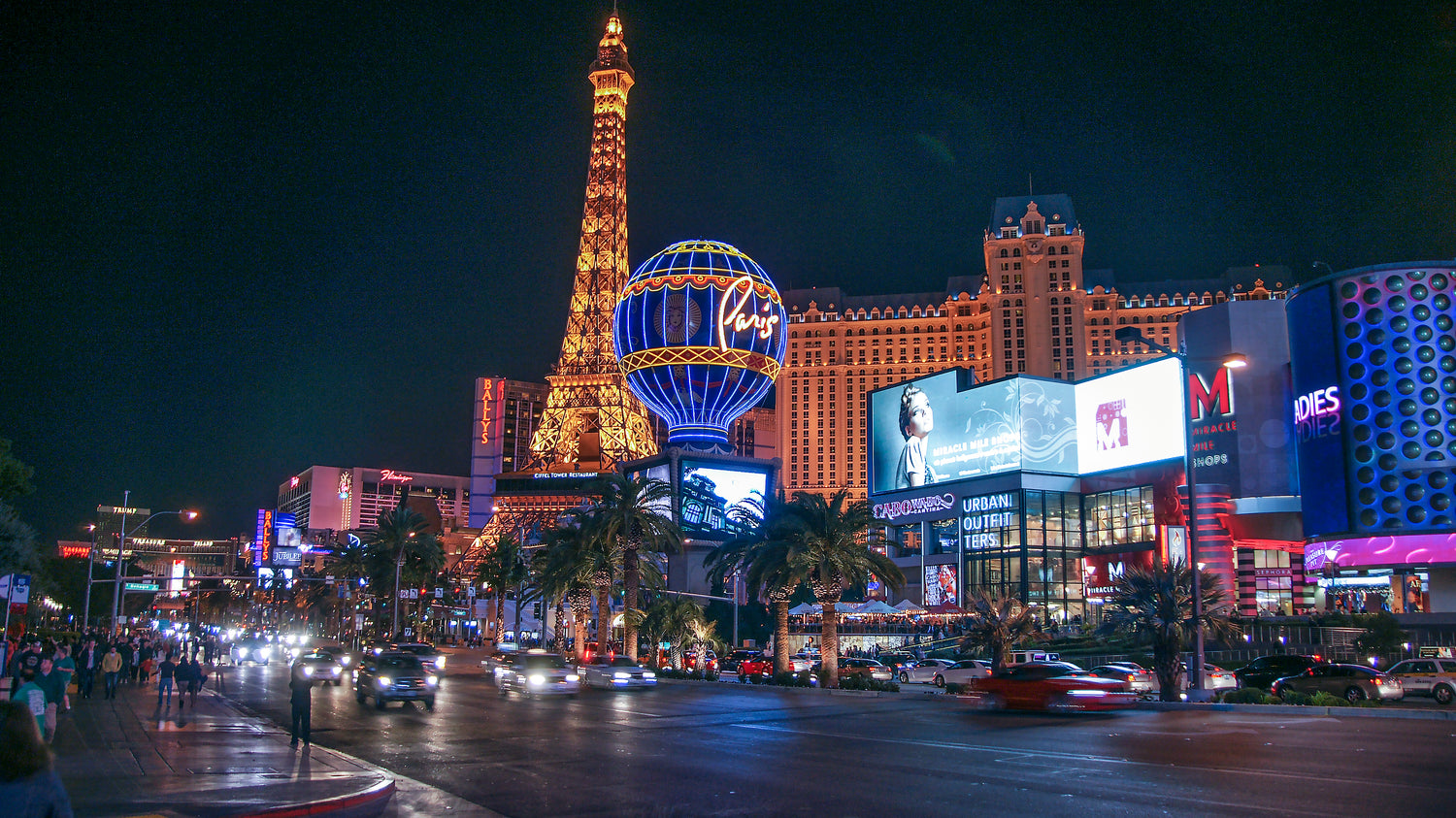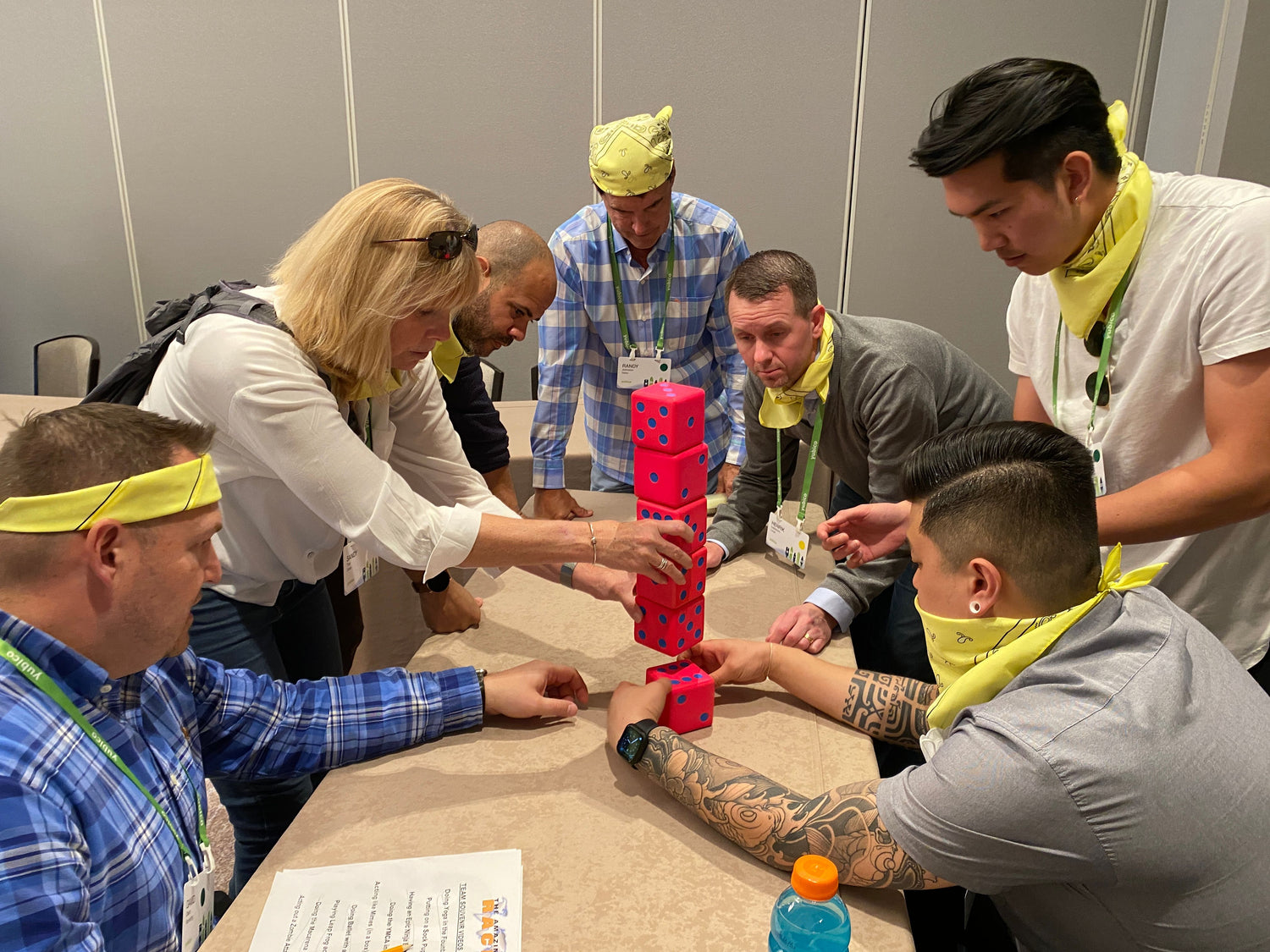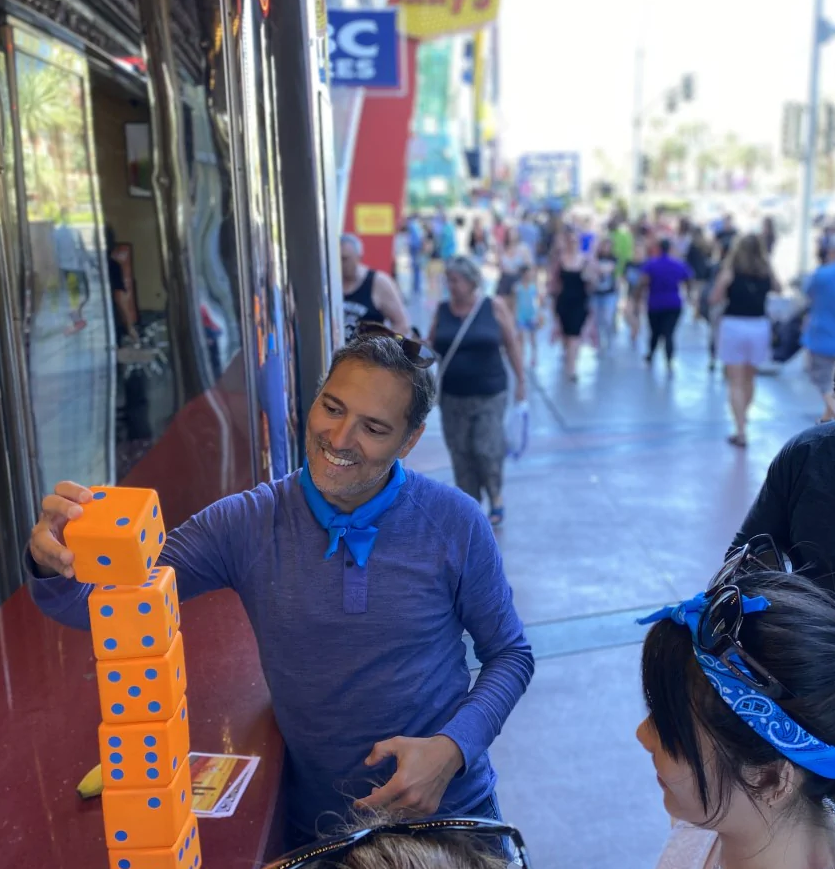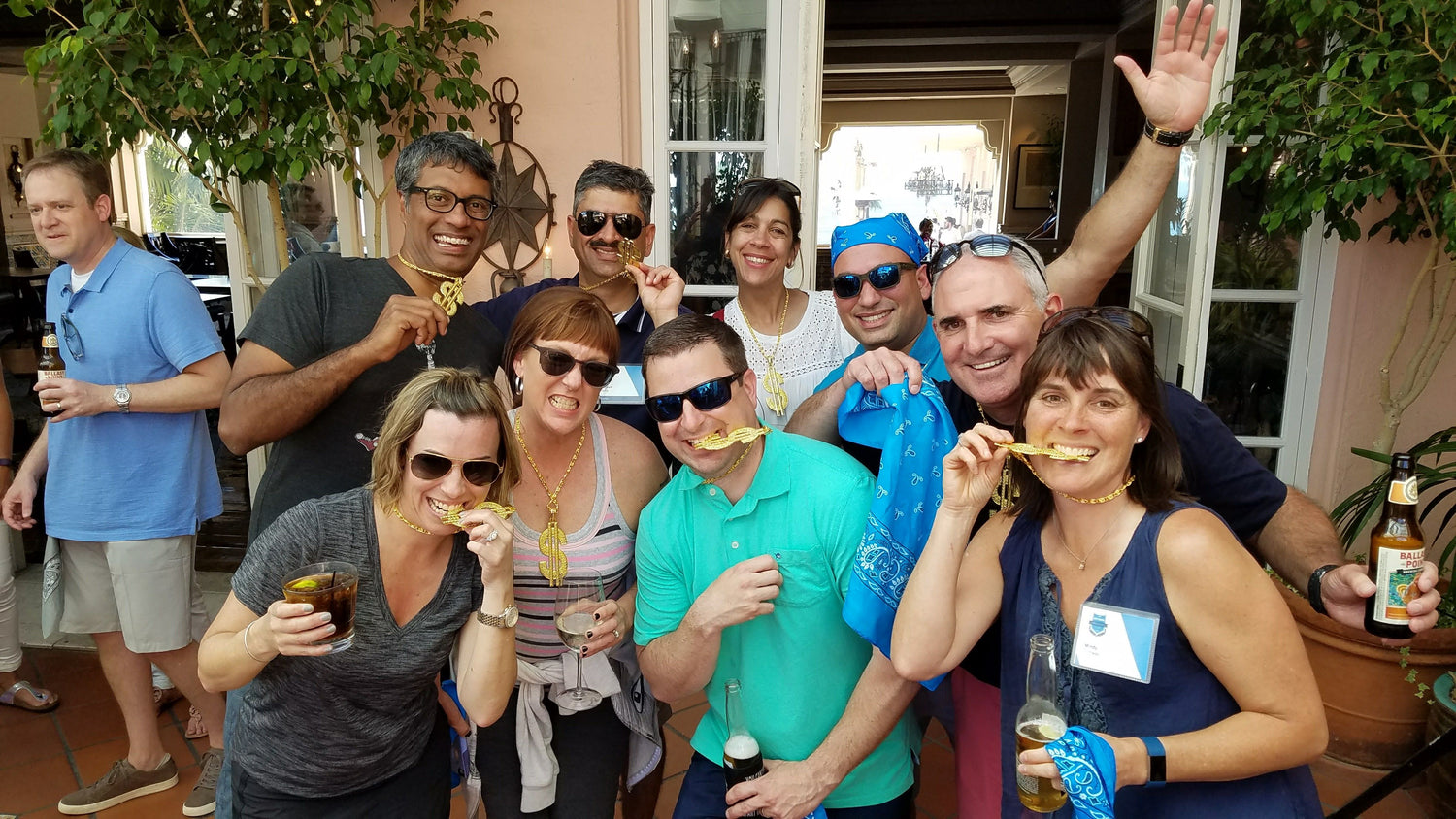 Las Vegas Team Building
If you are looking to plan a Las Vegas team building event for your group, look no further than Feet First! We have been planning fun and interactive team building events in Las Vegas for over two decades!

We recognize that a number of your participants will want to want to hit the casinos - but there is no reason why you can't also build camaraderie and bond with one another while you are in Vegas.

The Las Vegas Strip is one of the most exciting and fun locations imaginable for Our Amazing Race scavenger hunt! Or you can go old-school and we can produce our Mission Possible scavenger hunt in Downtown Las Vegas, including the Golden Nugget casino, the Mob Museum and iconic Fremont Street!

Of course if you don't want to unleash your group on the streets of Las Vegas we have dozens of great events that can be produced inside a hotel ballroom!

There is no limit to the fun we can create for your group when you come to Las Vegas! Check out the many creative options we can offer your group below...