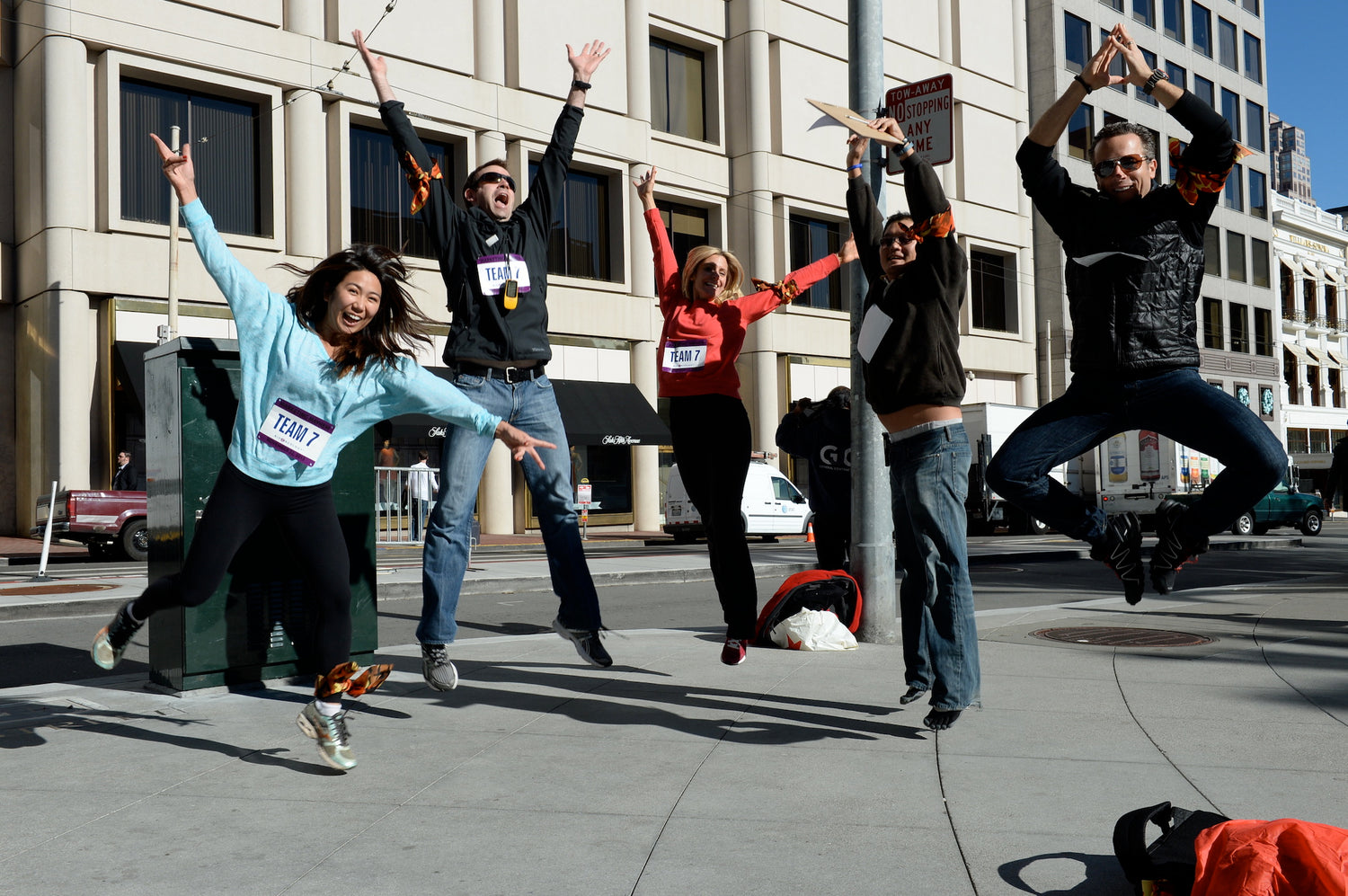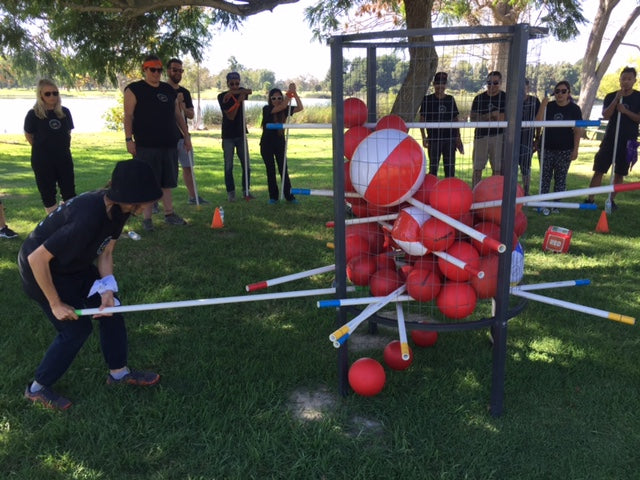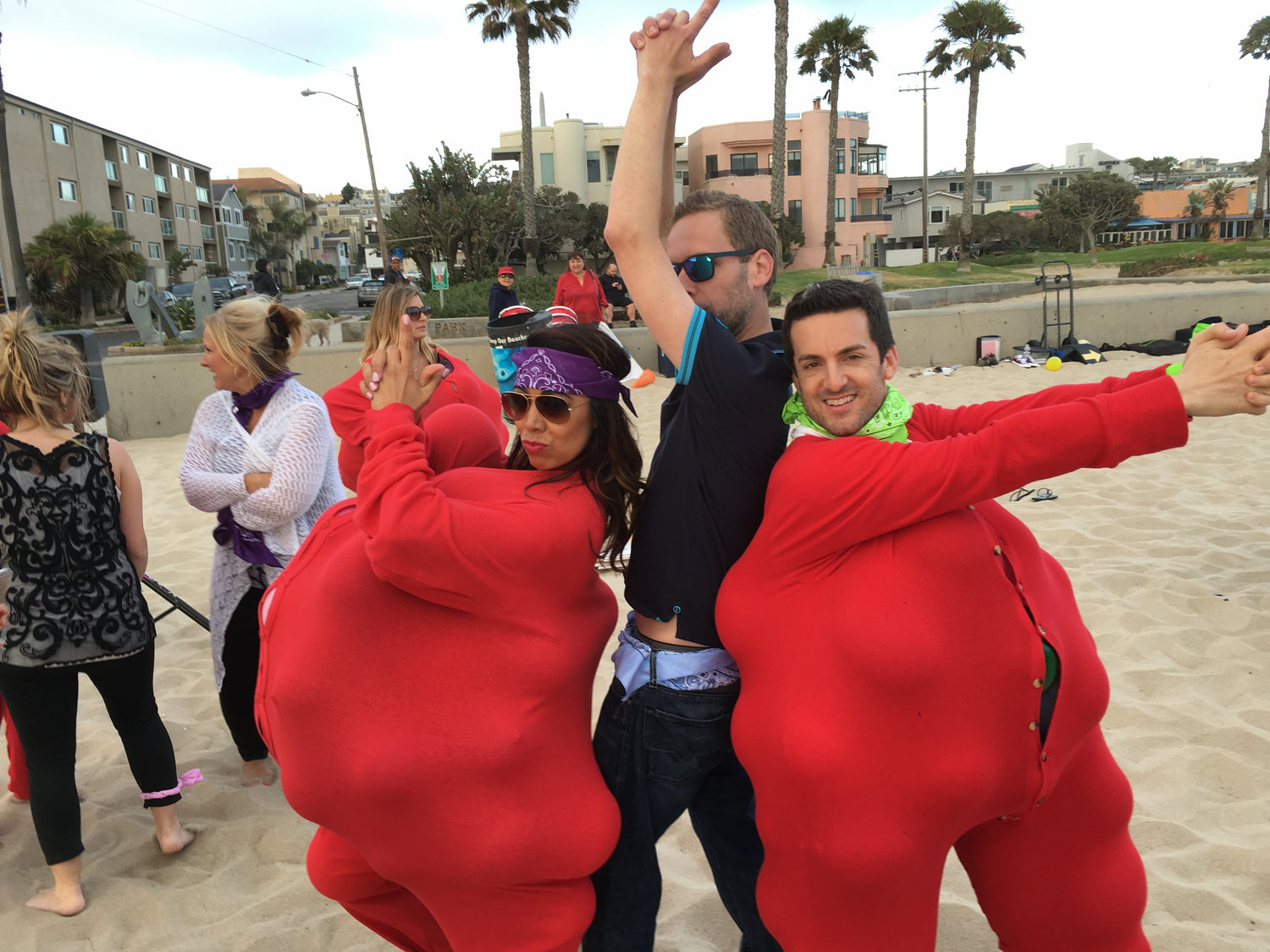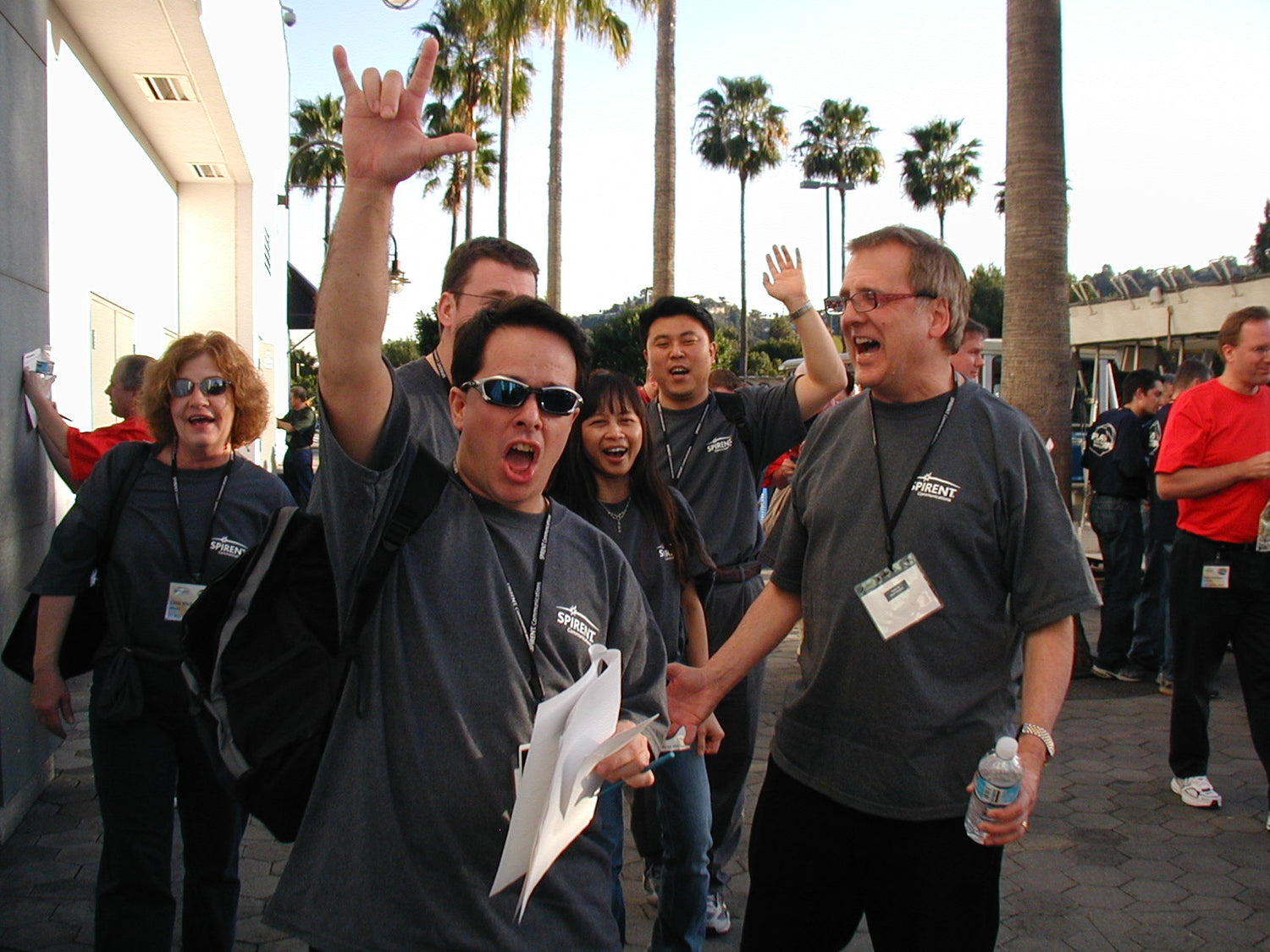 Outdoor Events
We all remember when our teacher said, "The weather is great. Let's have class outside today!" There was a little burst of excitement as we felt like we were getting a treat!
Well, why not give your group a treat?! Give them a chance to get off their screens and away from their desks, and experience an Outdoor Team Building event!
Our most popular outdoor event is our Amazing Race adventure. Whether onsite at a hotel or hustling through an iconic city center, your group will have a BLAST as you solve a myriad of puzzles leading to locations where you'll participate in a variety of challenges. Each team receives a video camera to capture the shenanigans, and we will give you the footage to watch together after the event…or you can destroy the evidence…!!
If running around a city center isn't for you, why not gather the group on a lawn, in a park or on the beach - and participate in our Survivor Games or Olympics! And if you are concerned about the fitness levels of your team, don't worry - the games won't require too much athleticism and no one will get voted off the island. Our focus is to ensure that ALL of your participants have a great time so we won't make you run too much - and no one will pull a hammy - but you might get a sore throat from laughing too much!
Explore our outdoor team building options below and Request a Quote so we can send you some options with pricing…!
Our Outdoor Events & Activities