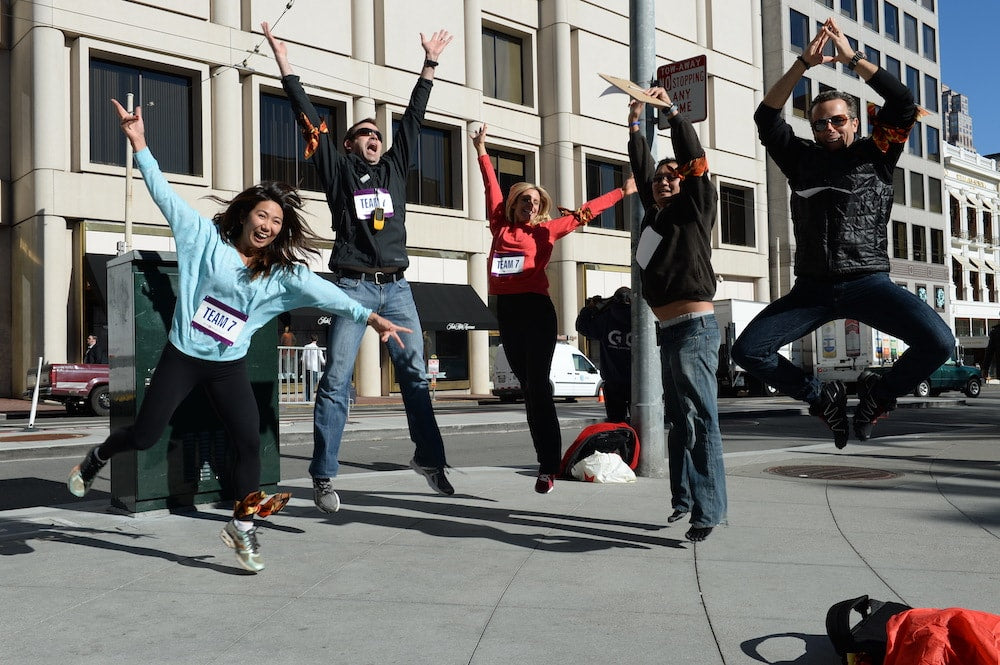 At a Glance
In this hilarious event teams are given a famous song along with props and costumes. Everyone gets plenty of time to rehearse and add choreography before performing for the entire group and finding out who wins "Your Company Idol!"
Team Size:

8 to 12 people

Typical Duration:

2 Hours

Setting:

Indoor or Outdoor

Activity Intensity:

Low (you might work out your voicebox)
About Our Event
Lights flash, the American Idol theme blares, and our MC immediately starts to pump up the audience for the festivities…
Your group is put into teams and we give each team an MP player and portable speakers. Each MP player contains two versions of a well-known song - the regular version and the karaoke version.  We also give each team a sheet containing the lyrics.
Depending on your group's timeframe, you can either start rehearsing the song - or you can rewrite your songs using specific words and phrases (ideally company-specific terms and inside jokes given to us in advance by YOU!). 
Regardless of whether or not you are rewriting the songs, you will have a specific amount of time to rehearse the vocals and your DANCE MOVES!  We might even have a choreographer on hand to teach each team some dance steps for your finished performances! (additional fees apply).
When it's SHOWTIME, one team at a time comes to the stage wearing wigs, hats and costumes, and using props to enhance the performances. Our first group will then perform their unique musical interpretation of their well-known song.
After each performance we will have humorous feedback from our "celebrity" judges. After all the groups have performed, our judges crown one band "Your Company Idols" - and then they fly to LA to sign a deal with a record label (that part's not included in our event fee).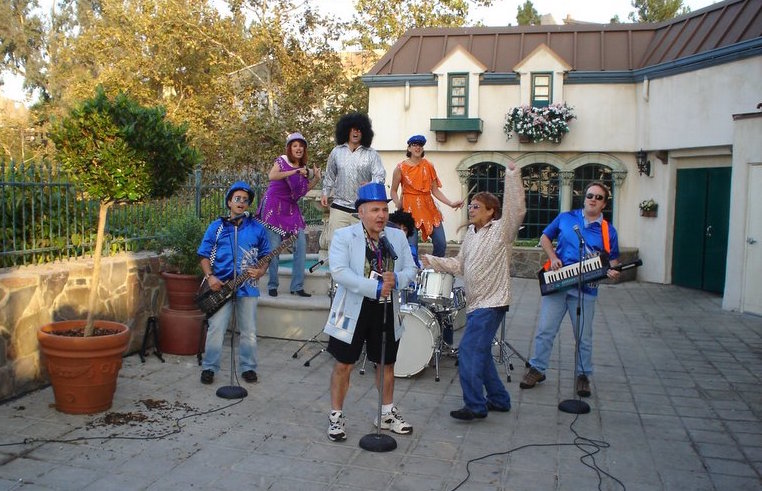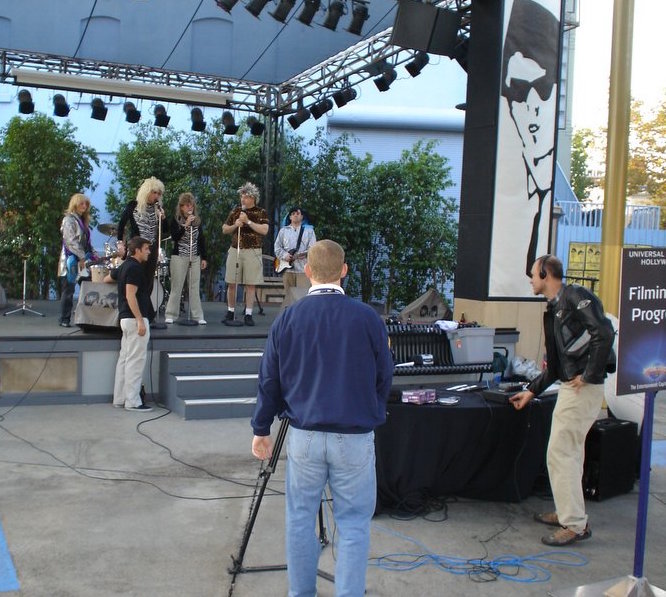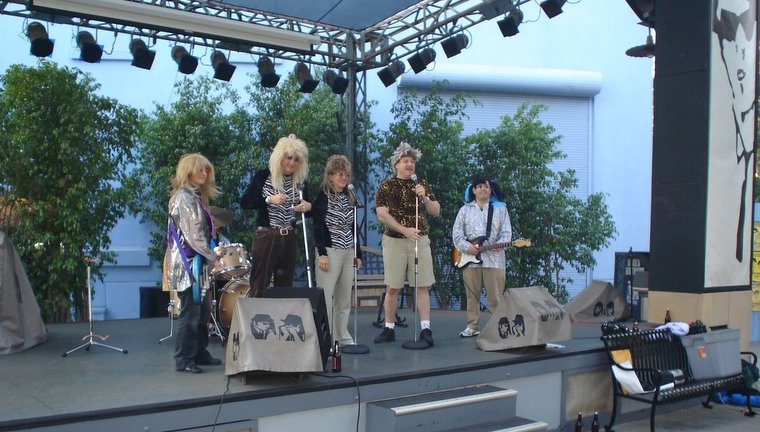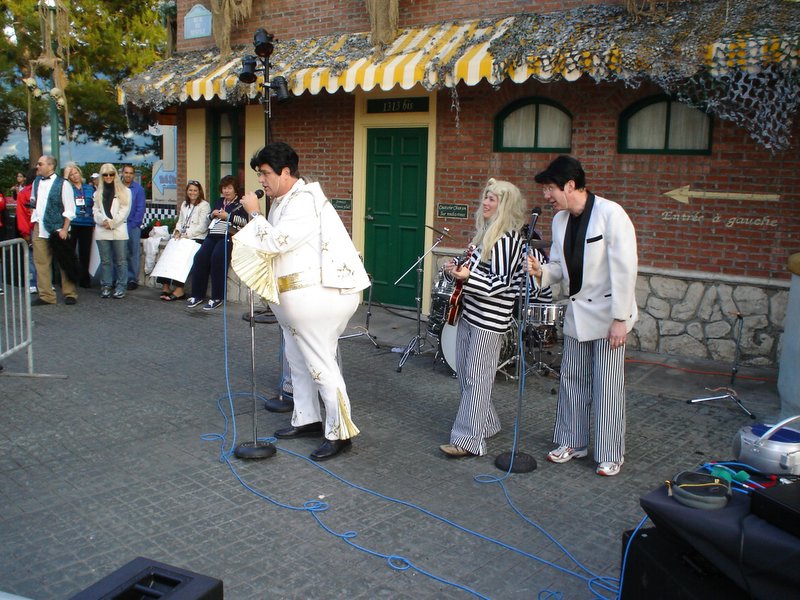 Interested in our programs?
If you would like to get a price quote or check on our availability, please call, email, or tell us some information about your event, and we will contact you shortly.
Request a Quote