In-Person & Virtual Team Building Events
Feet First has been one of the nation's leading providers of corporate team building programs for over 25 years. With offices and facilitators throughout the country, we produce well over 1,000 interactive events each year for organizations large and small.
Whether you are a Fortune 500, a start-up, a university or a non-profit, if you are looking for CREATIVE and FUN ways to reward your staff or engage your coworkers, you've found the right place!
Many of our programs are also designed to give back to charities so if you want to help others please make sure to check out our Charity Give Back programs as well!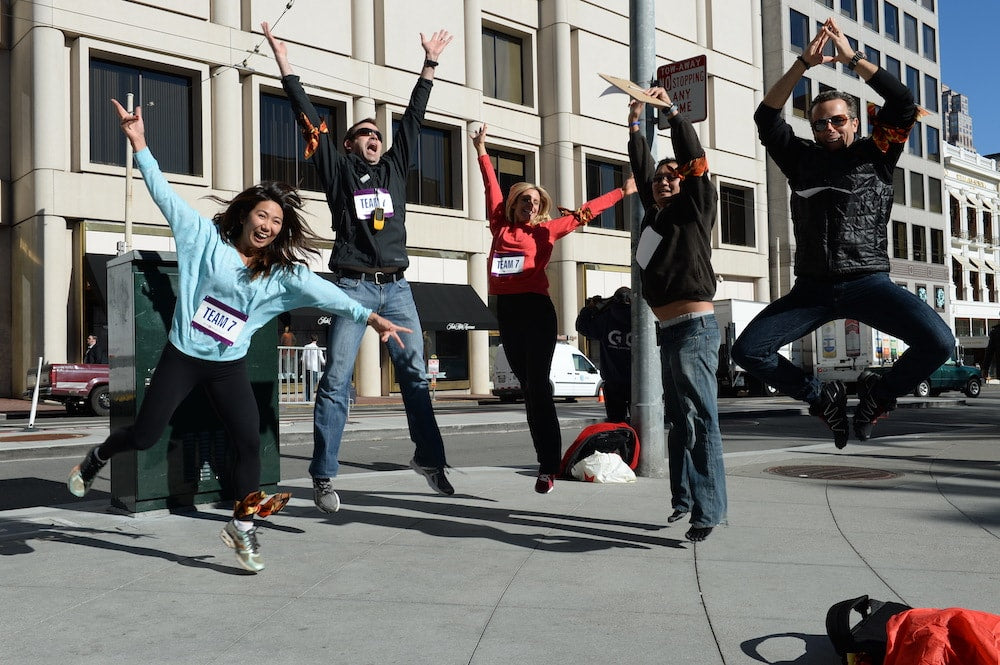 For Local Teams
In-Person Team Building
People need connection. We are far more productive and creative – and happy – when we are able to bounce ideas off of one another and explore possibilities TOGETHER rather than being alone at a desk.
Give your group an opportunity to get away from the office and introduce an element of light-hearted and fun competition, and you'll be amazed at how creative they can be - and what a great time they will have!
Learn More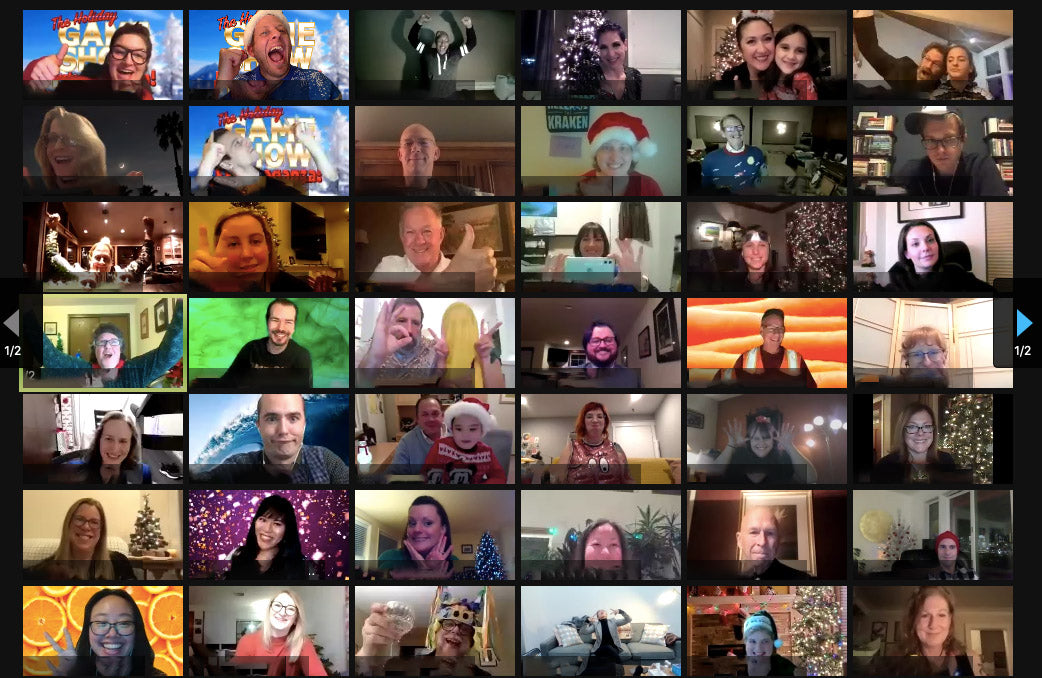 For GLOBAL TEAMS
Virtual Team Building
While remote work is a great option for millions of employees, one potential pitfall is having your staff feeling disconnected from their colleagues and the company. Most leaders have recognized the huge importance of keeping people CONNECTED. If you can't be together in the same room, a Virtual Team Building event can still bring you together in a meaningful and creative way, fostering the ever-important need to bond with one another and feel like you are a part of a TEAM!
Learn More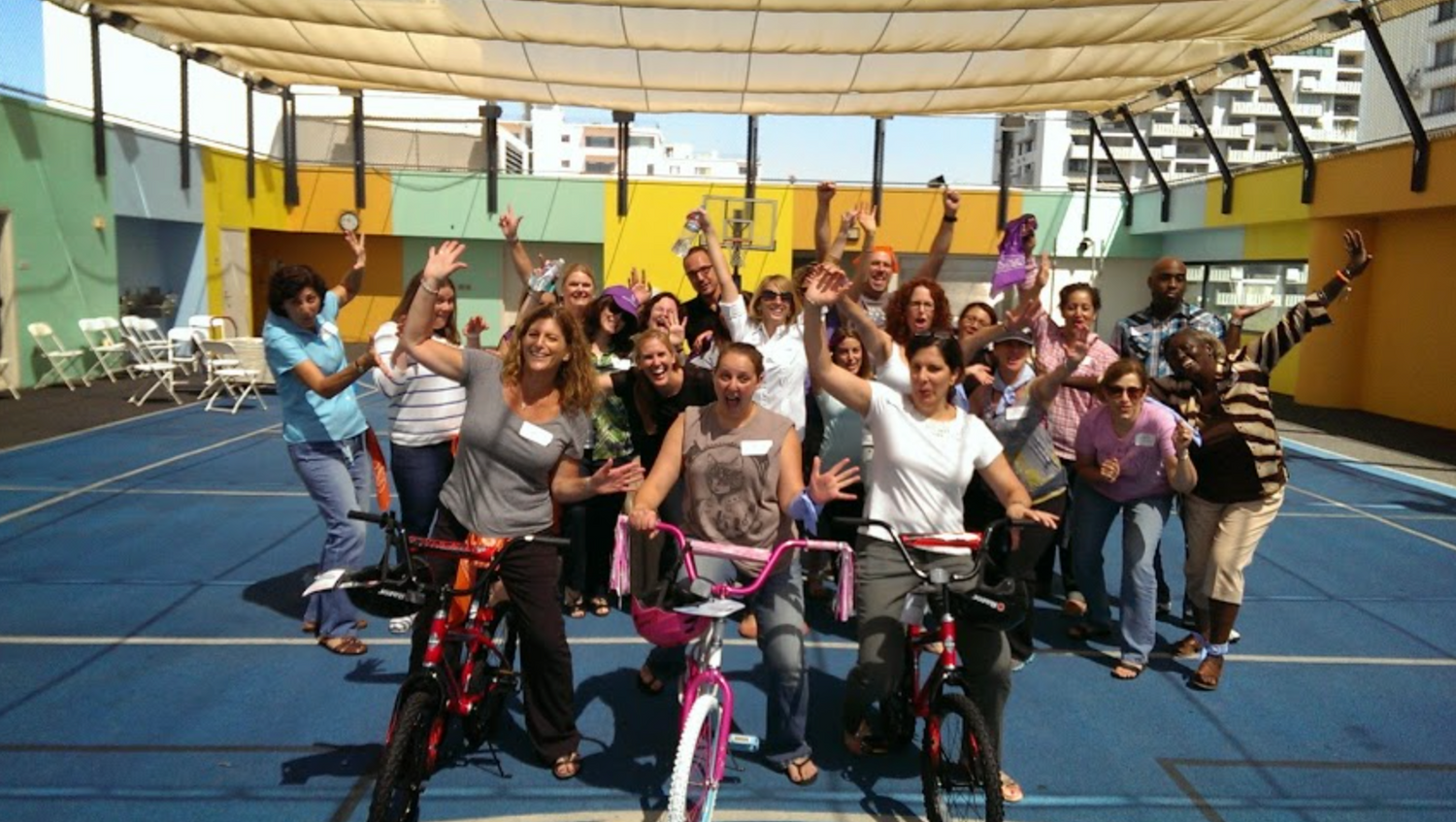 Giving Back
Charity Give Back (CSR) Programs
If you are spending the time to plan a team building event for your group, why not double the impact by including a charitable give-back element to the festivities?!
Join the thousands of companies who have participated in one of our Charity Give Back Programs. As a result of these events we have facilitated the donations of hundreds of thousands of dollars worth of items to local charities and people across the globe. Bicycles. Wheelchairs. Care Packages. Hygiene Kits. Canned Goods. School Supplies. Toys. Socks. Water Filtration Systems…!
Your group can bond with one another while making a massive difference in the lives of others - all by participating in a Charity Give Back Team Building program.
Learn More
Testimonials


























Thank you so much for today's event. Your team was so enthusiastic and made the whole activity super enjoyable! We had a great time and it was a perfect way to get together and have some virtual fun. Thanks again for everything.

K Craig
You guys are AMAZING! Our group had a fantastic time on our three day fun packed adventure in Yosemite! All of our past events with you have been great, but you really went above and beyond. From the first phone call through the execution of the event, you were professional, and your team was wonderful – they care about their work and it shows. I can't say enough great things about Feet First, and I look forward to working with you on future outings!

C. McManus
The team was raving about the event! The energy was great and it went by incredibly fast because everyone was having a lot of fun!

N De Alto
The events were great! Both of our teams had a great time. The hosts were so enthusiastic and encouraging. Thank you!

M Gilstrom
We had a BLAST! Your team is AWESOME! We have recommended your services to other teams in the company.

K Dowell
Thank you! The event was so fun! I've shared your company's contact info with all the EAs to use you for their future offsite events. Thanks again!!

P Sonkoly
You totally delivered and did a great job, not just with planning but with the enthusiasm and energy. Your facilitators were extremely respectful as well, and I absolutely enjoyed working with your team. Finally, the interns loved the day, so it was an awesome job all around. The event was a huge success and mainly due to the services Feet First provided.

G. Chua
Thank you for an extremely successful event. Your MC and staff were fantastic.

A Musto
Everyone had a blast at our Amazing CyberSpace Race! We received nothing but rave reviews from the participants. It really helped us reconnect after 8 months of working remotely due to the pandemic. The game was well organized, fun, and challenging. And your hosts were fantastic! They really engaged with our participants and kept the fun and energy level up. Thank you for a great event!

D Wong
We really enjoyed our event! Your team did a great job making our experience a wonderful one! They were energetic, funny, and great to work with!

M Snider
Thanks so much for making this such a successful team building event for LA28. Everyone had a great time – both staff and athletes. Your hosts were great and did a fantastic job explaining the program and engaging the staff. The program and timeline worked out perfectly. We truly appreciate everything and hope we can do more of those in the future.

J Cross
The event made the group so happy! Everyone had a lot of fun! Thank you very much for the great offering and kudos to your team for awesome entertainment!

N Besson
We had a great time! It was a fun way to end a crazy week.
The facilitators/hosts as always were amazingly upbeat, personable and fun!

R Coffelt
This was by far the best virtual event we have done! Please let your team know how much we appreciate their time and hard work to make that so fun, engaging, and meaningful.

N Jevsevar
I just wanted to thank you and your team for a great experience. The staff had rave reviews. Your facilitators are awesome!

M Ferguson
LOVE Feet First! We have worked with Feet First on 4-5 different team events. They blow away my expectations every time. We've done in person game shows, charity bike builds, game shows and most recently a virtual game show. Each event feels unique and plays to the entire teams strengths. Great for a team with both introverts nd extraverts. Feet First does a great job of engaging and entertaining everyone on the team

J Chambers
Your facilitators were phenomenal. My team had lots of fun and they've already started spreading the word about your events to other groups in our company.

M Sanchez Pena
The event was FANTASTIC!!!! Our crew had the best time and we would love to do it again sometime. It was such a fun tonight and we raised a lot of money to support our mission and help individuals get a wheelchair that will provide them with the independence they need and deserve. Thank you all for your support and hosting an incredible event!

A Davis
Our team had a fabulous time

M Bell
The feedback was great! I played both games and had a great time. Thanks so much and thanks to the moderators who were instrumental in making the virtual events successful.

M Mildwoff
Just thought I'd drop a quick note to say thank you for a fabulous show! You guys were so much fun and extremely energetic – just what we were looking for! We look forward to working with you again in the future.

G. Petrarca and C. Alvarado
Thanks so much for such a fun time on Friday. We can't stop laughing… and everyone I pass in the building mentions something about the fun-filled day. Please tell your staff thanks again… they were a riot… absolutely hysterical!

T. O' Connell
Our whole team thoroughly enjoyed the Amazing Race! Everyone had a great time! Some other admins have been planning their offsite and I am been plugging your services as well. Thanks again for all your work and be sure to thank the team as well. It was a pleasure working with you!

K. Michalski
I just wanted to let you know that the team had a great time yesterday at our Amazing Race Event. I can barely move today, but we had so much fun…! Your staff was terrific and made it an event we will never forget.

C. Carradero
I just want to tell you that our group had a fabulous time yesterday. Your staff is amazing, so energetic, fun and just excellent at what they do. I was really impressed with quality of the events and the presentation. I would recommend your services to anyone!

C. Plungy
We had a great time on the Amazing Race, and we heard many positive comments from all the participants. This has been one of our best team building events! We will definitely keep Feet First in mind for future events, and recommend you to others looking for a great team building activity.

A. Chow
I just wanted to take a minute to thank you and your guys again for another successful, fun, entertaining team building event (especially for putting such a great event together so quickly). Everyone had a great time, and I received additional praise for choosing to use your services again. Everyone loves you guys!

N. Martin