At a Glance
Your team participates in a variety of unique challenges that require group participation to enhance your communication skills, trust and teamwork!
Typical Duration:

1 to 1.5 Hours

Setting:

Indoor or Outdoor

Activity Intensity:

Medium (you'll move around a bit!)
About Our Event
If you have a relatively small group (10 to 25 people), our Communication Breakthrough event is a terrific way to improve communication and leadership skills within your team. 
Communication Breakthrough is our most "traditional" team building program. Our facilitators are very hands-on, as we guide your group through a variety of games designed specifically to emphasize soft skills, including effective communication, active listening, time management, problem-solving, leadership, and empathy.  While the activities are designed to enhance these skills and to promote teamwork, we make sure that the challenges are also A LOT OF FUN!
We can run these sessions in a large meeting room or conference room onsite, or in a small ballroom of a hotel, or even in a park! Through the use of beach balls, some rope, and some Tinker Toys, you'll be amazed at how effectively your group can communicate with one another, as they "play with a purpose!"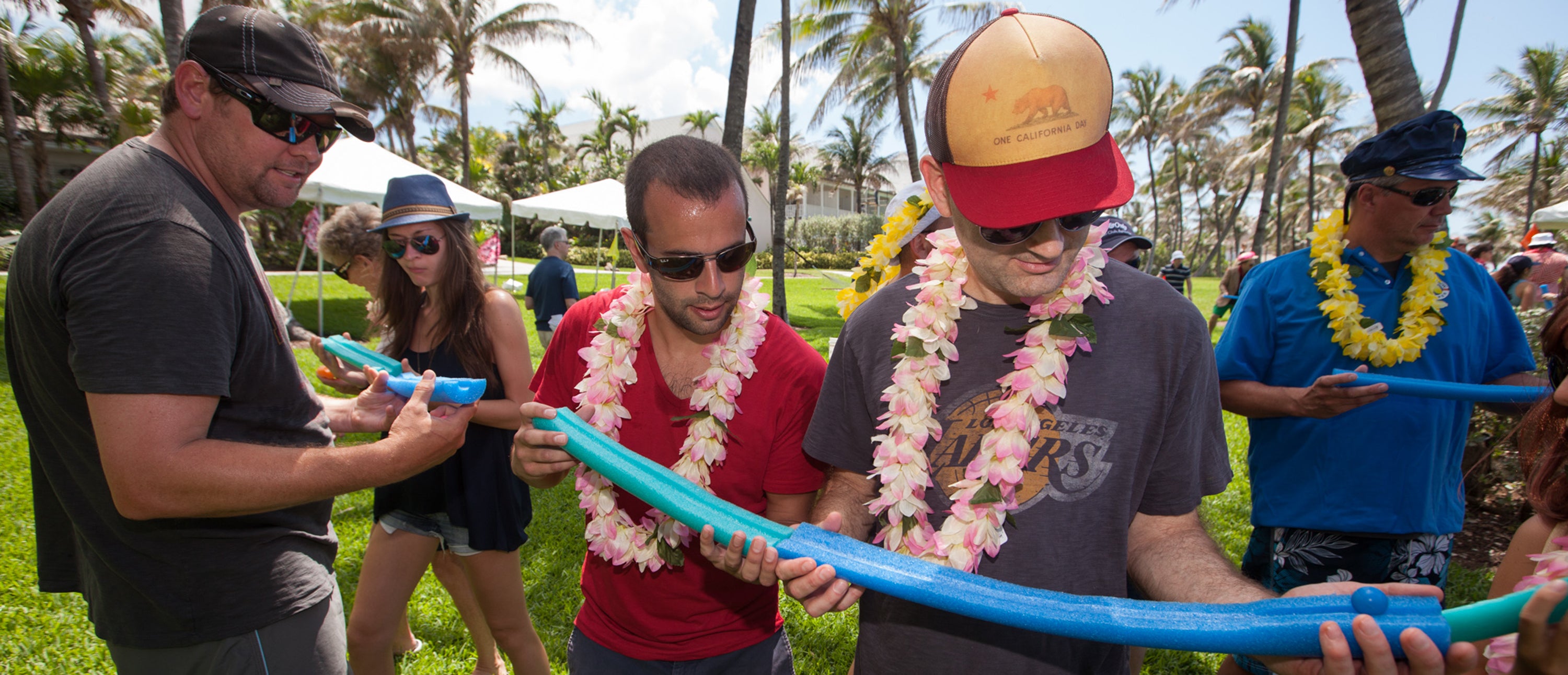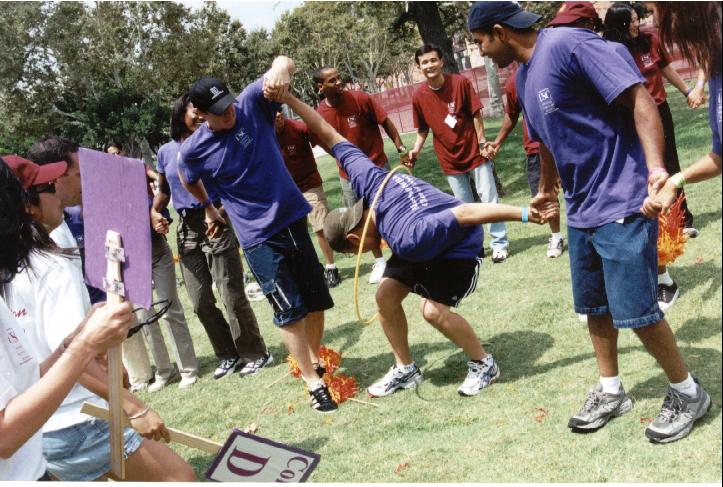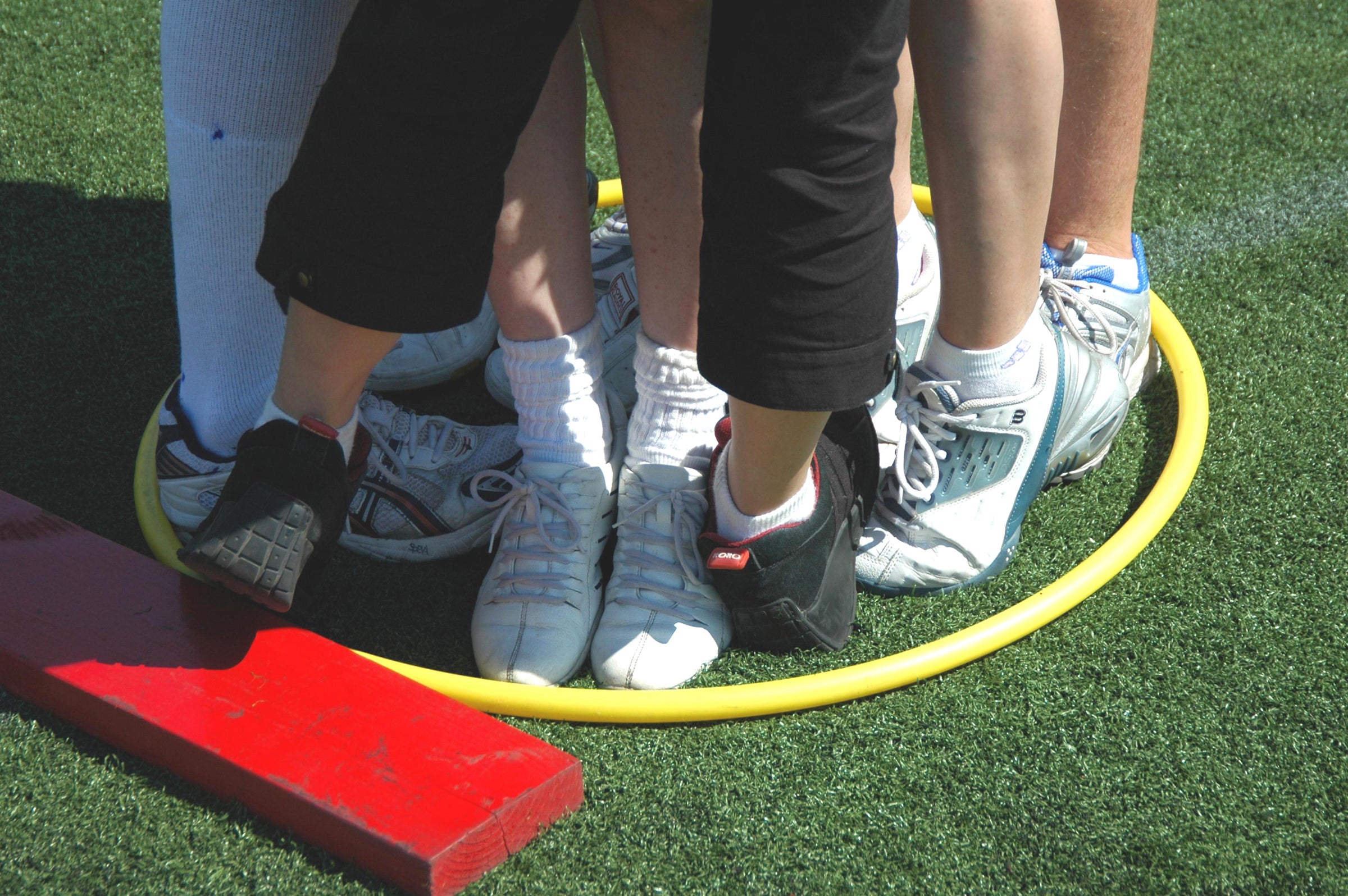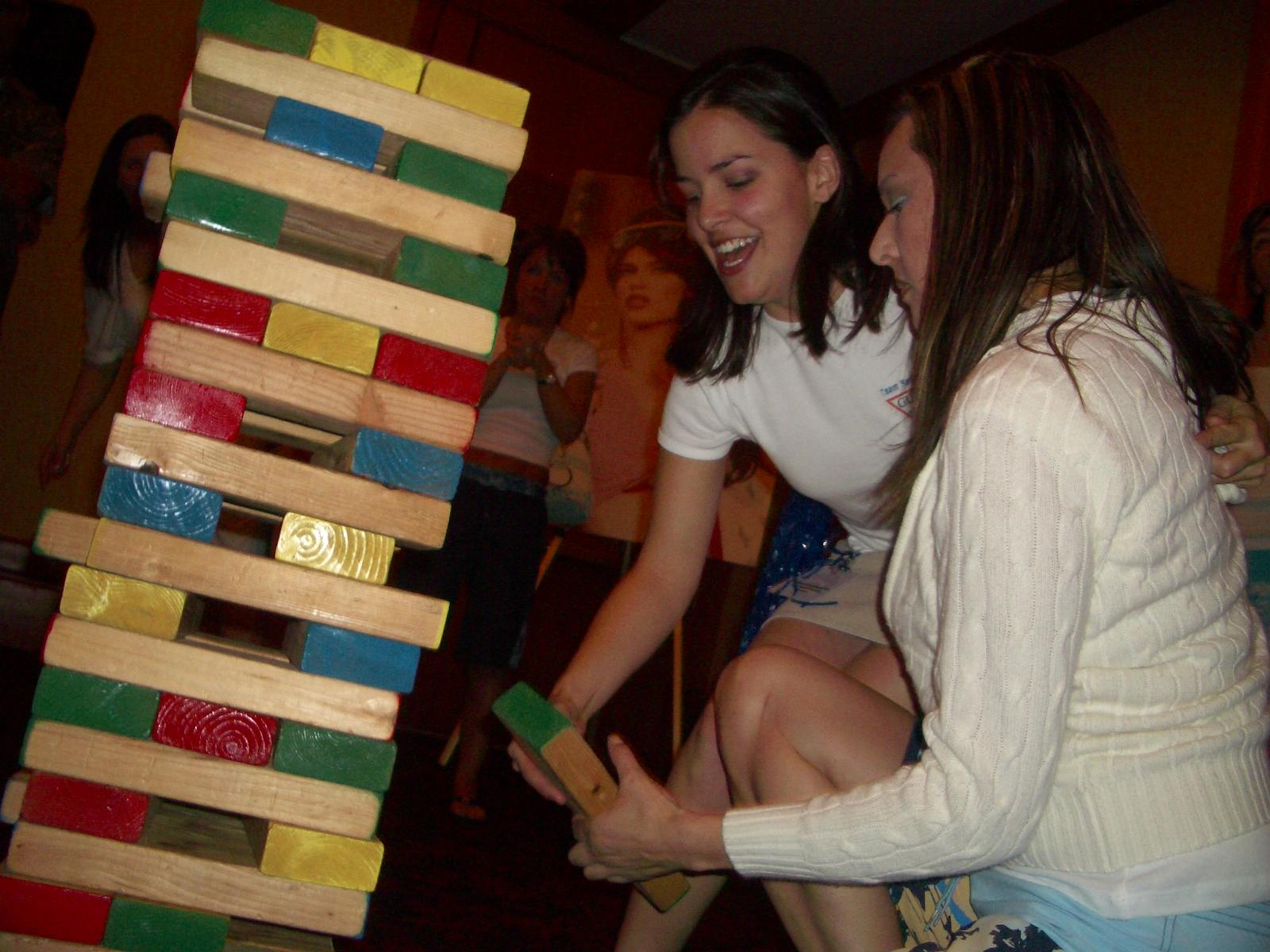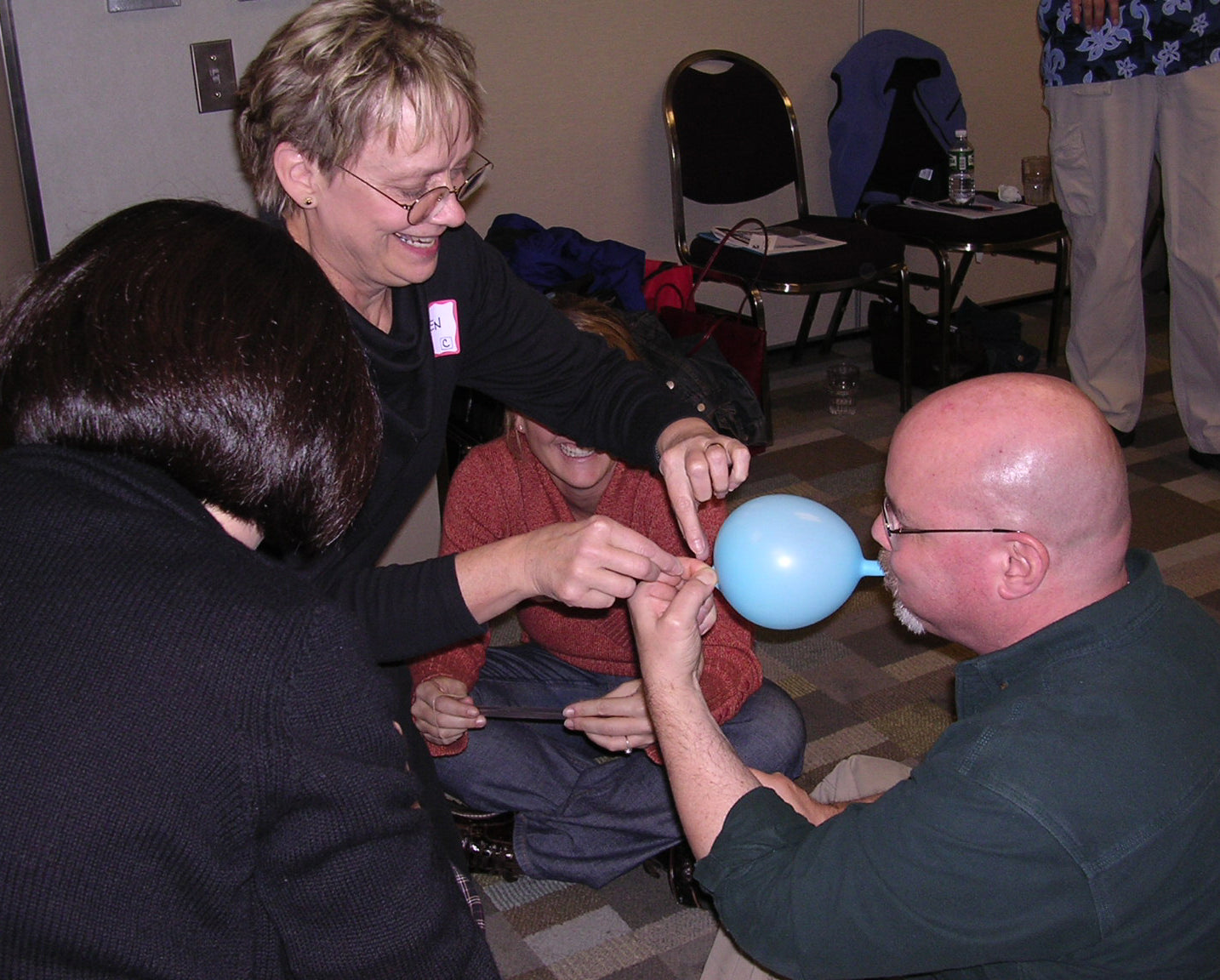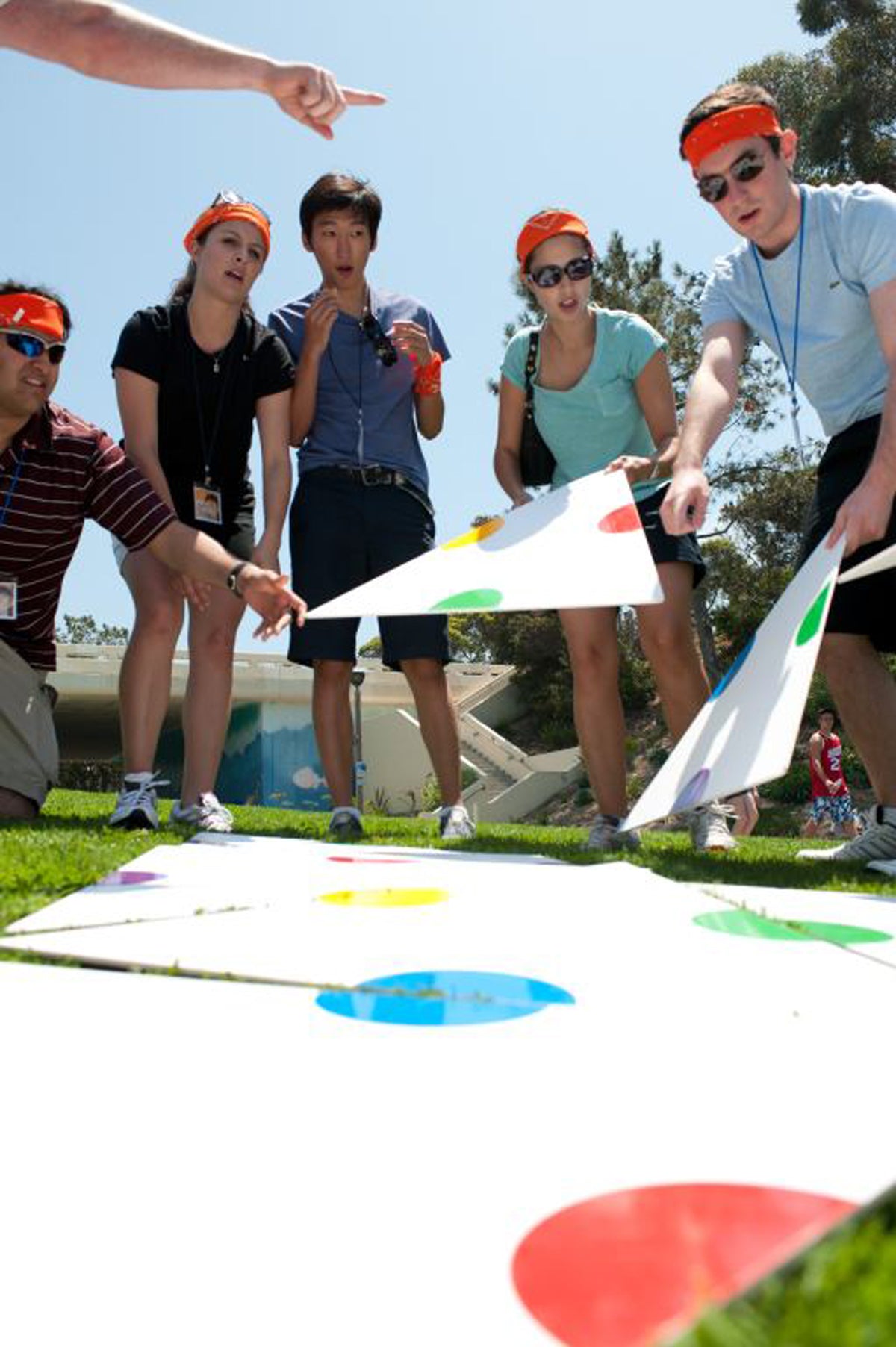 Interested in our programs?
If you would like to get a price quote or check on our availability, please call, email, or tell us some information about your event, and we will contact you shortly.
Request a Quote