At a Glance
Your team "goes Hollywood" as you write, shoot and star in your very own Movie Previews! We edit on site and your group can watch yourselves on the big screen later that evening or the following day!
Typical Duration:

2.5 to 3 Hours

Setting:

Indoor or Outdoor

Activity Intensity:

Medium (you'll exercise your creativity)
About Our Event
We have all imitated the Movie Preview Guy's voice… "In a world gone mad… there is one man determined to make things right…" Well, this is your team's chance to be the man… and the voice… as you write, shoot, and star in your very own Movie Previews!
At the start of the event, each team randomly chooses the name of a famous movie, and you will be tasked with writing, shooting and starring in a movie preview for the sequel to that movie. Movies might include "Star Wars", "Pirates of the Caribbean", "Ghostbusters", "The Avengers"…all well-known blockbusters.
Each team then determines how to best use your teammates' individual strengths to produce the best Movie Preview possible as you volunteer to be the director, camera person, the production crew, and of course, the actors!
Teams receive a professional camera, boom microphone, clapboard, costumes, props, cue cards, everything necessary to make your movie preview. Each team also has a Producer (one of our facilitators) assigned to you to ensure that you know how to use the equipment properly. Once all the Movie Previews are shot (2 to 3 hours), our editors work their magic, adding music and sound effects.
Depending on the number of teams involved, the fully-edited movie previes will be screened either later that day or the following day for your entire group. During the viewings we can provide an MC to introduce the videos along with "Celebrity Judges" to provide off-the-cuff remarks, along with one or two company executives to form the judging panel. After all the movie previews have been viewed we can give out awards for a variety of creative categories!
You will have a great time as you watch yourselves on the silver screen, and vote to see which team made the Best Movie Preview!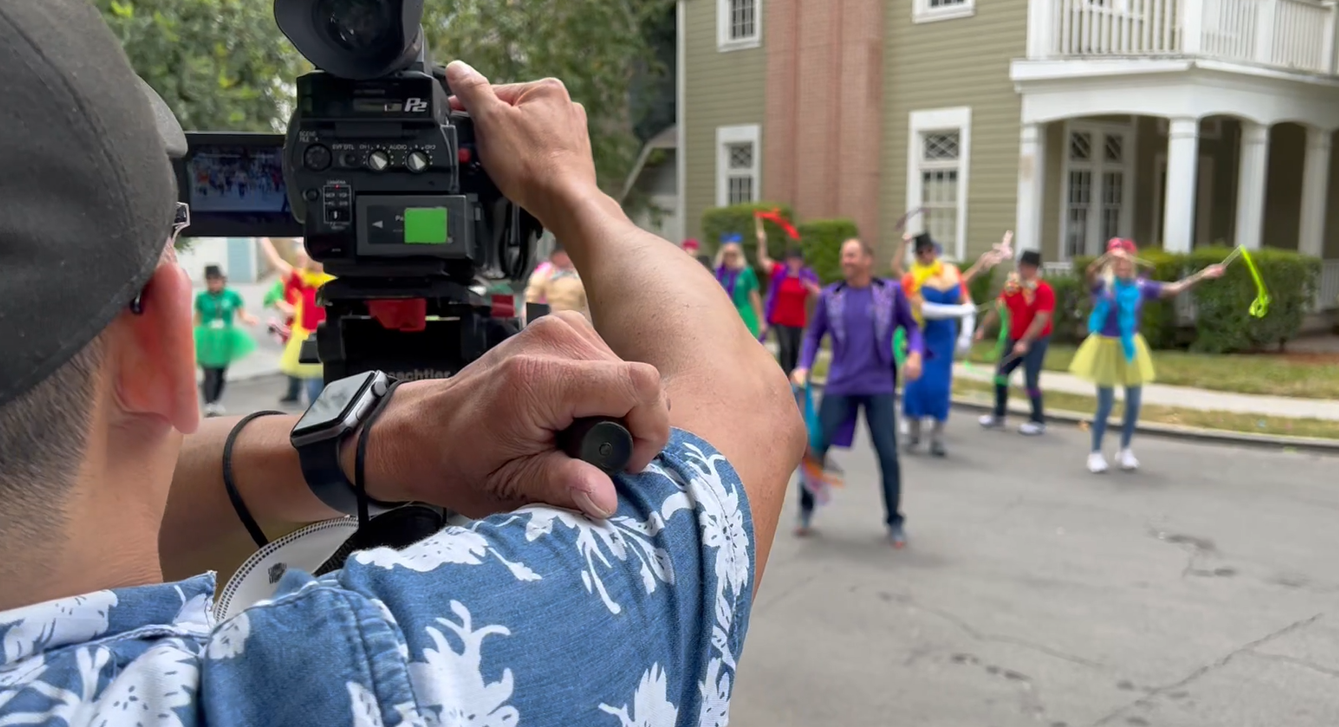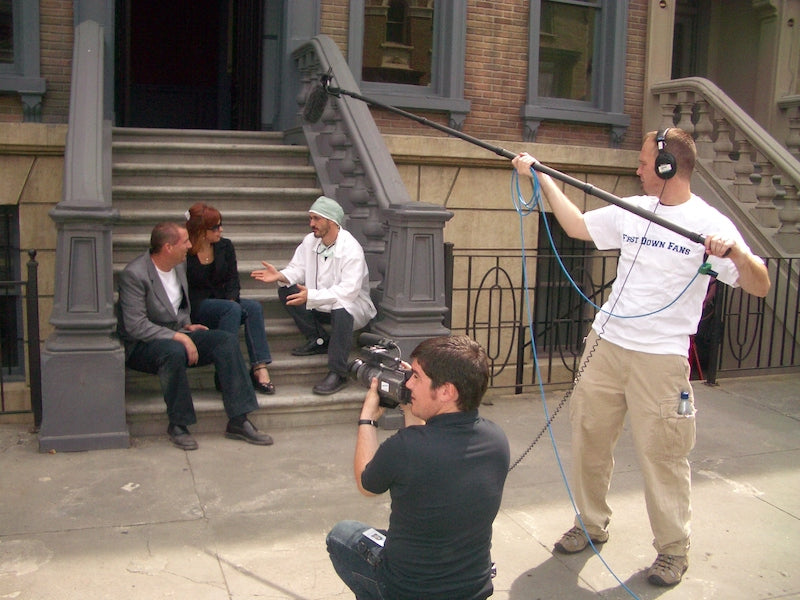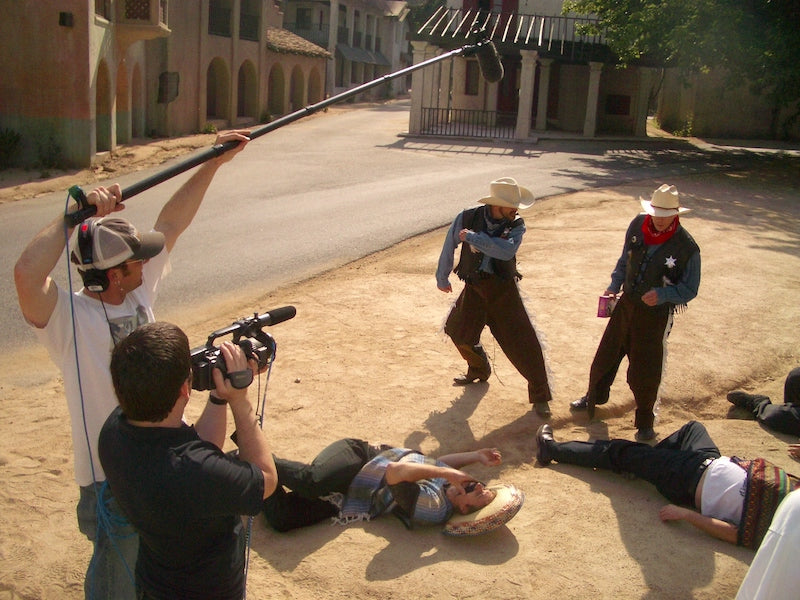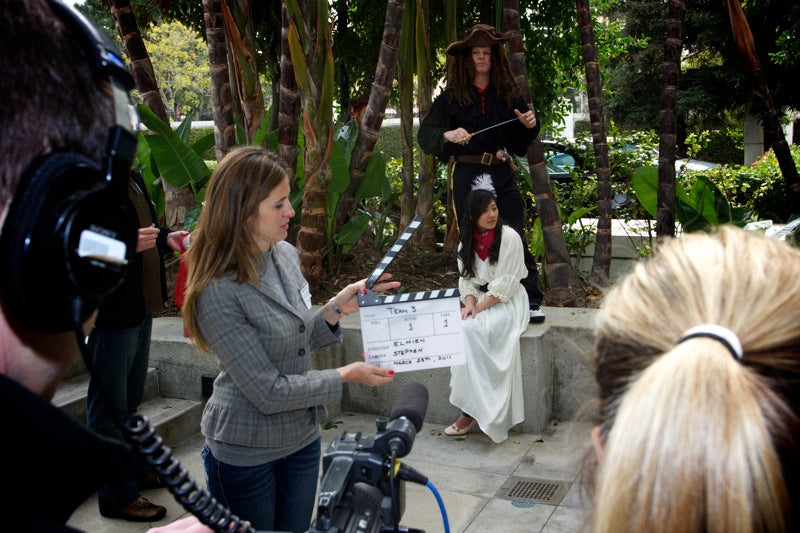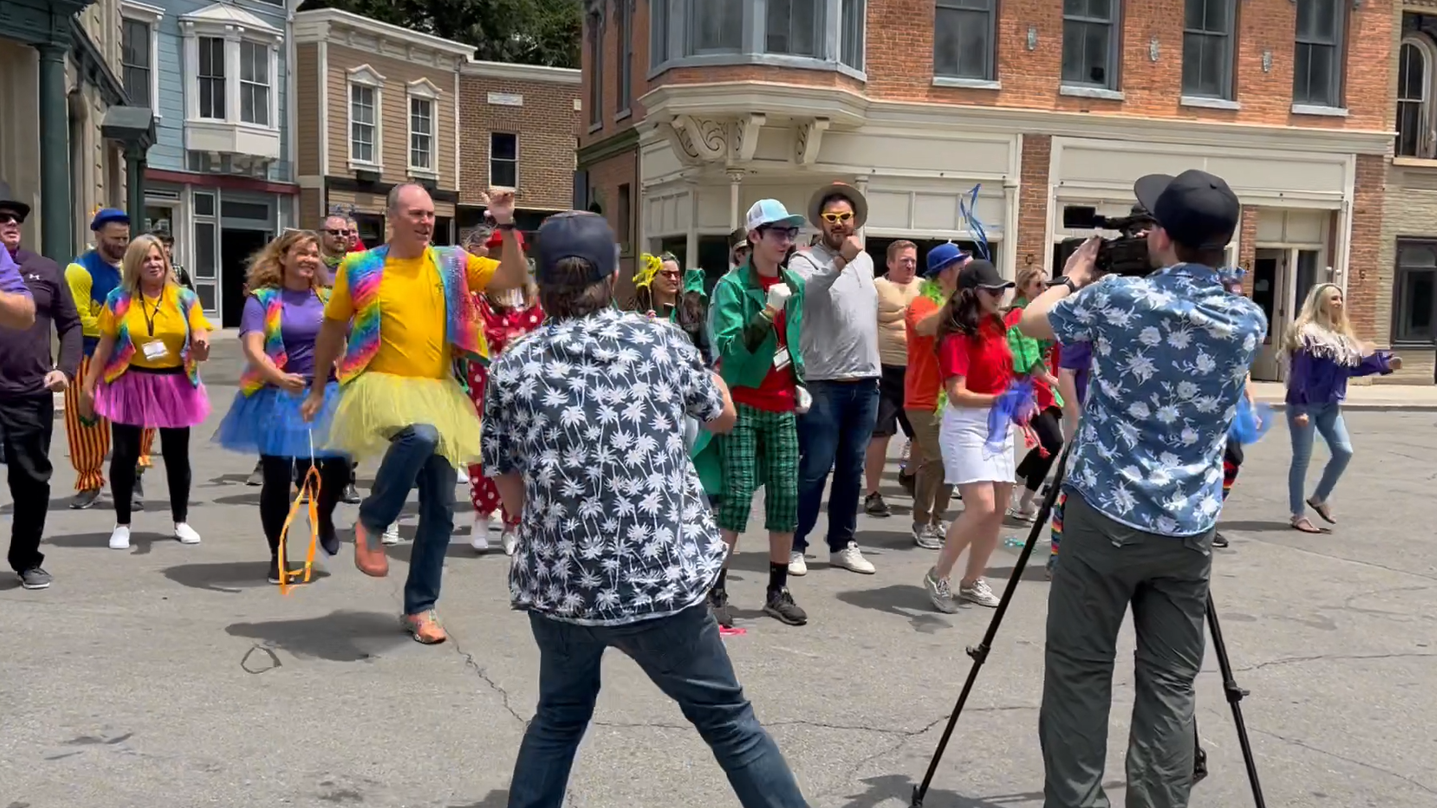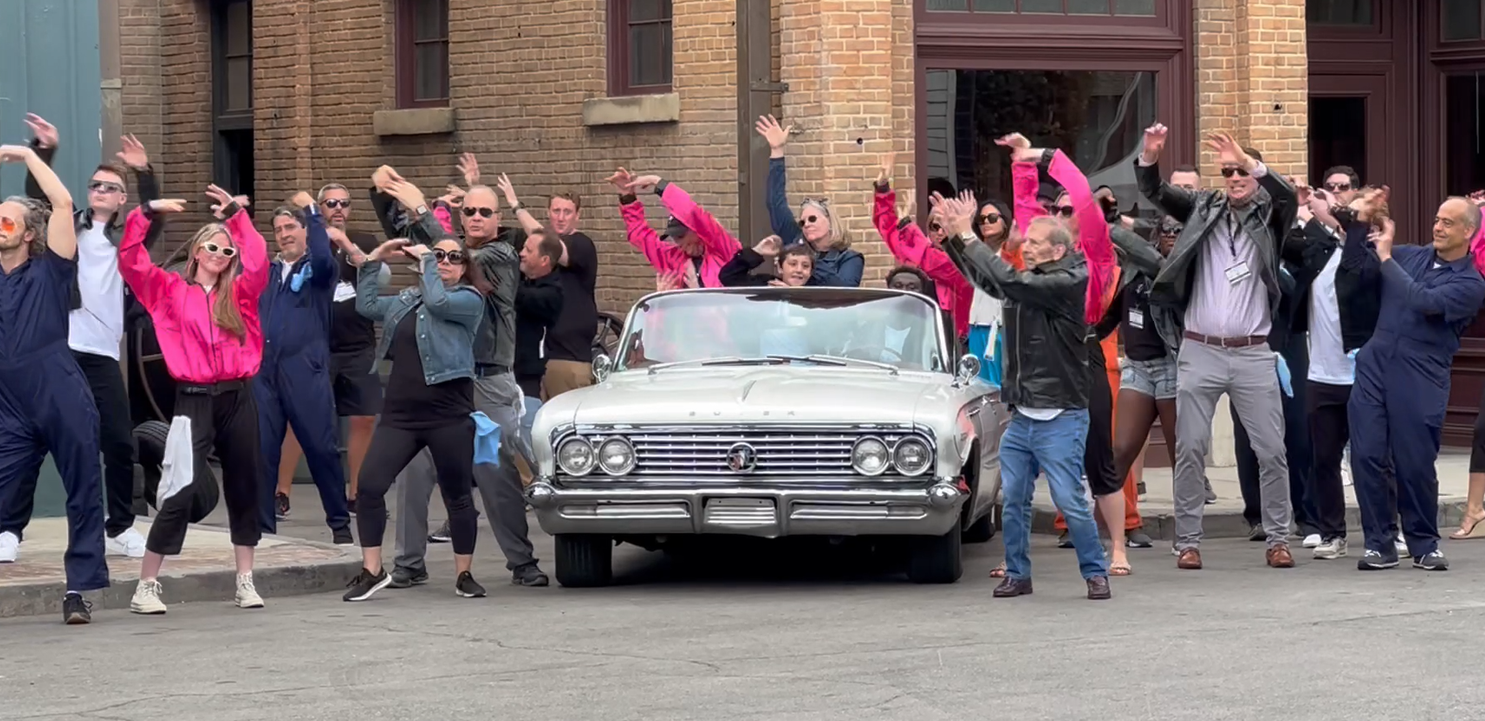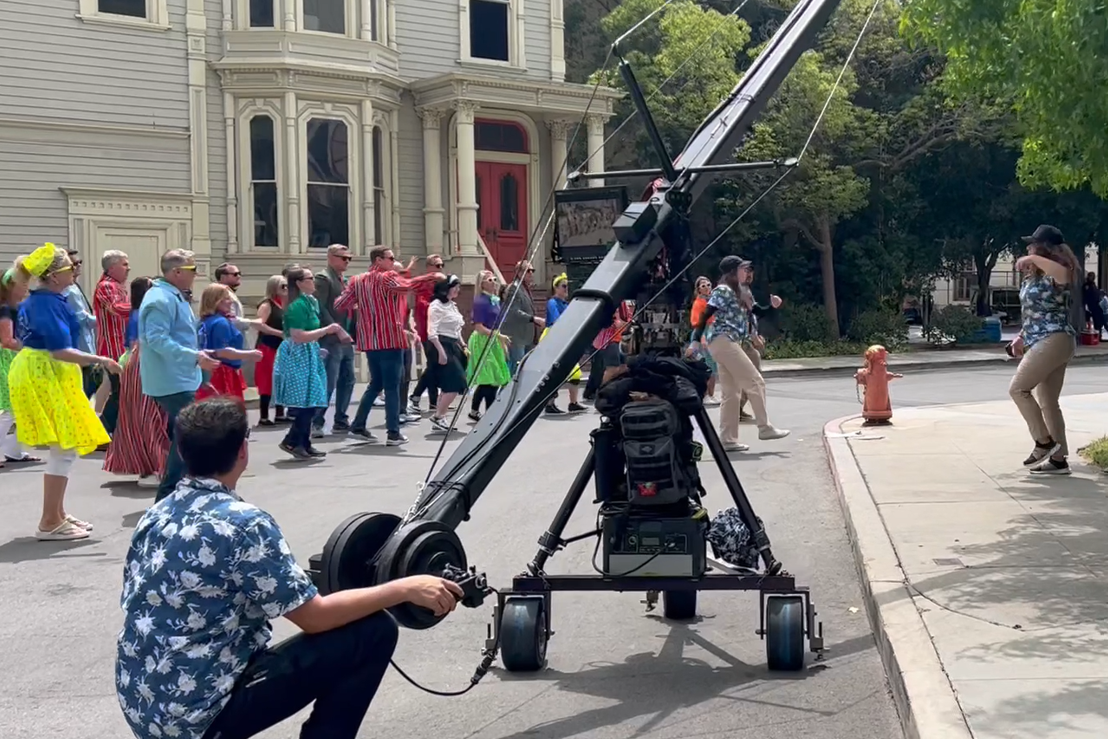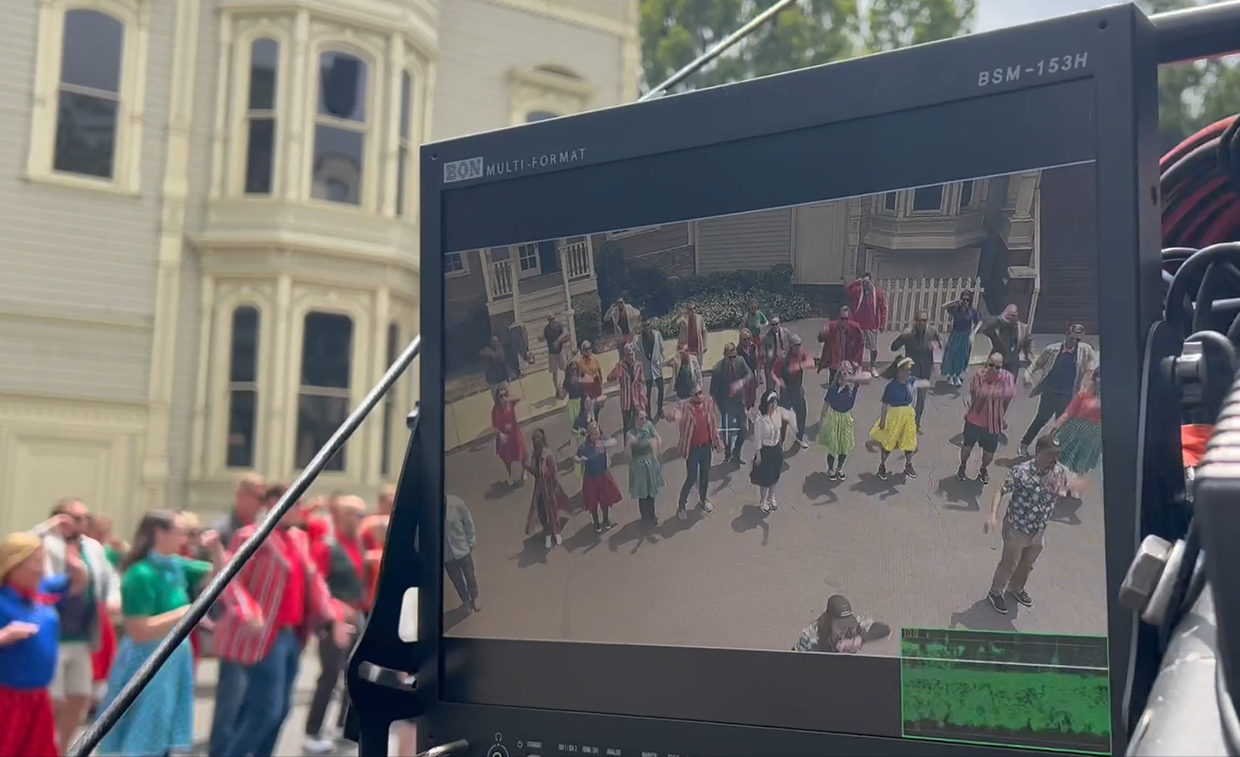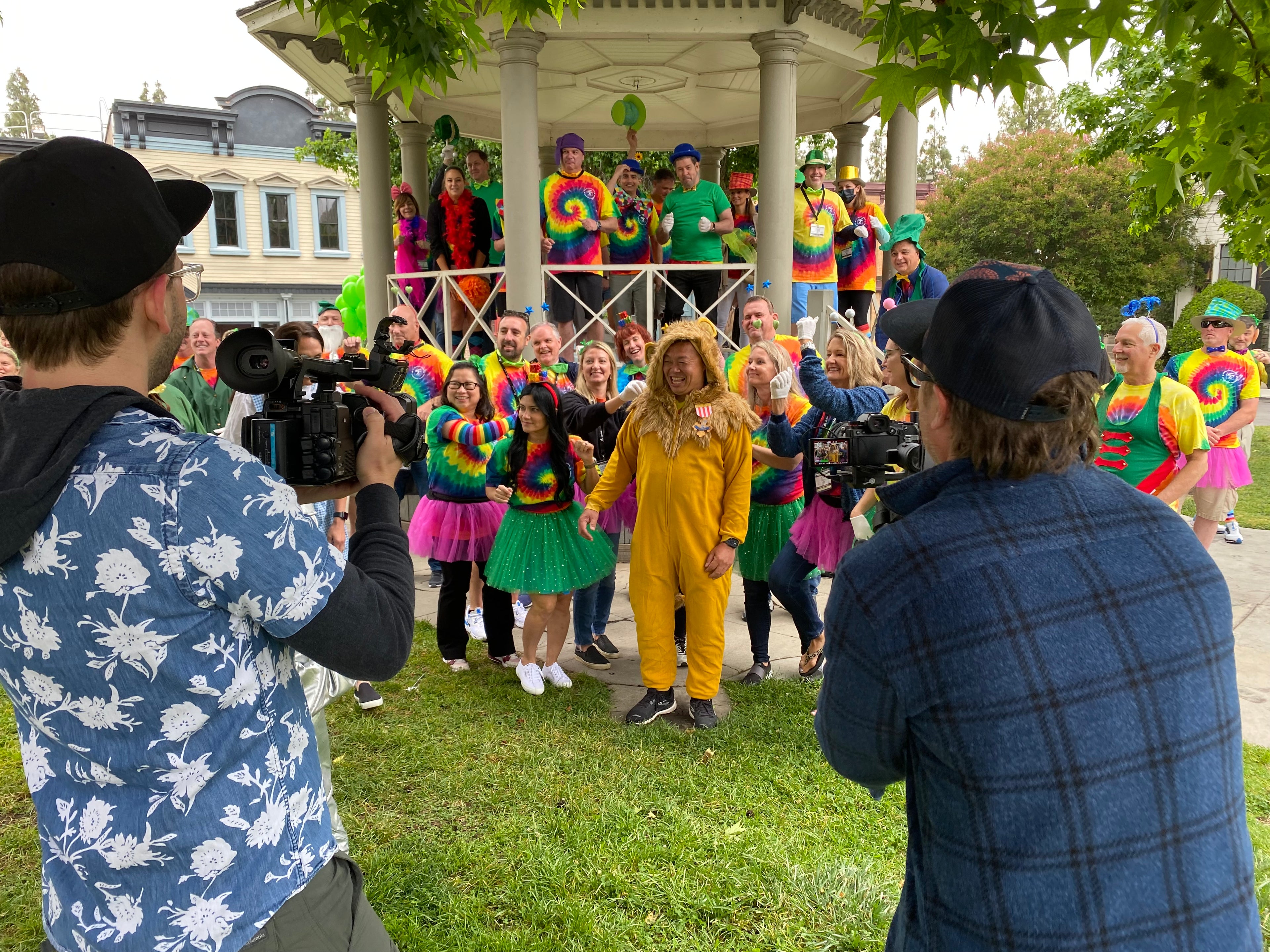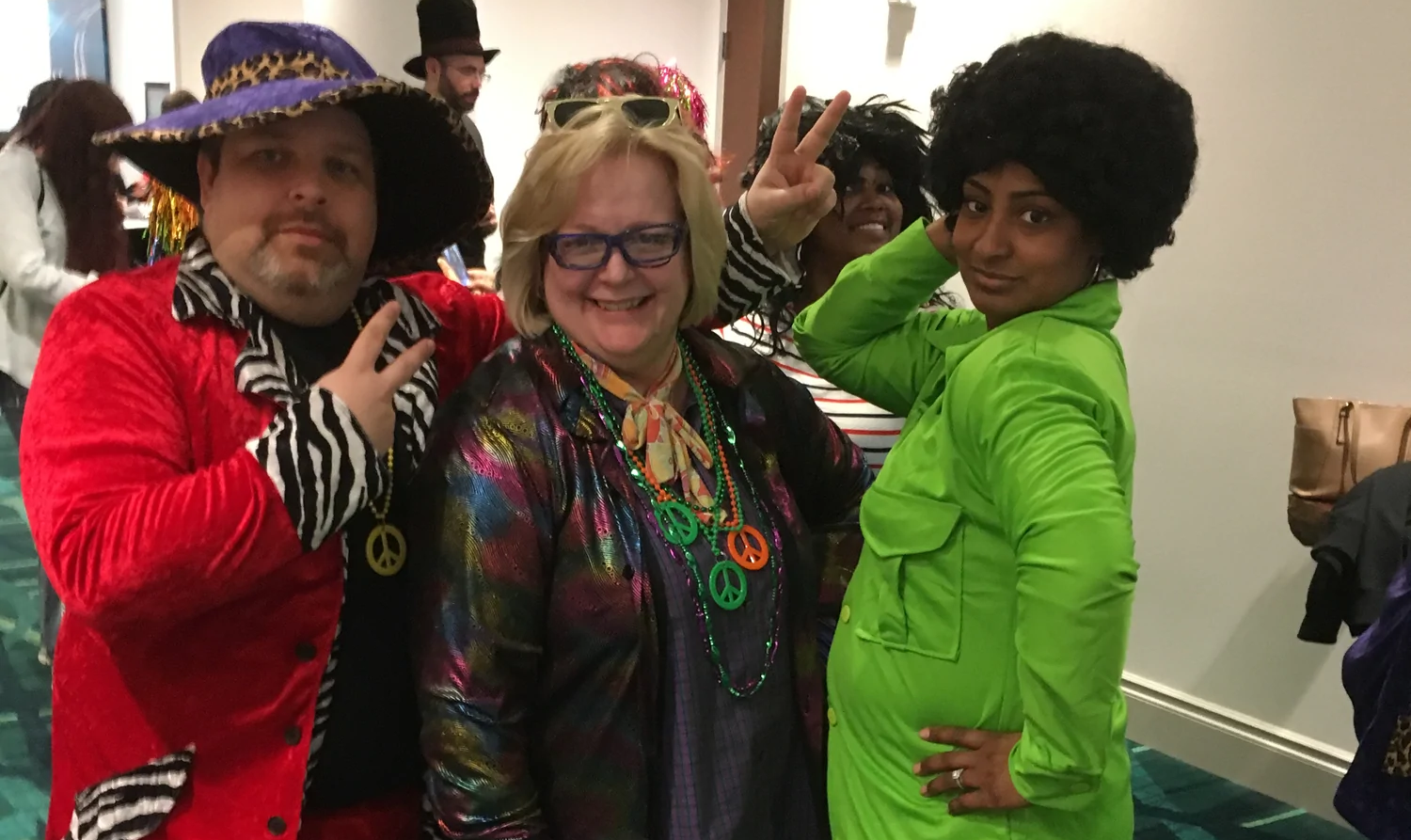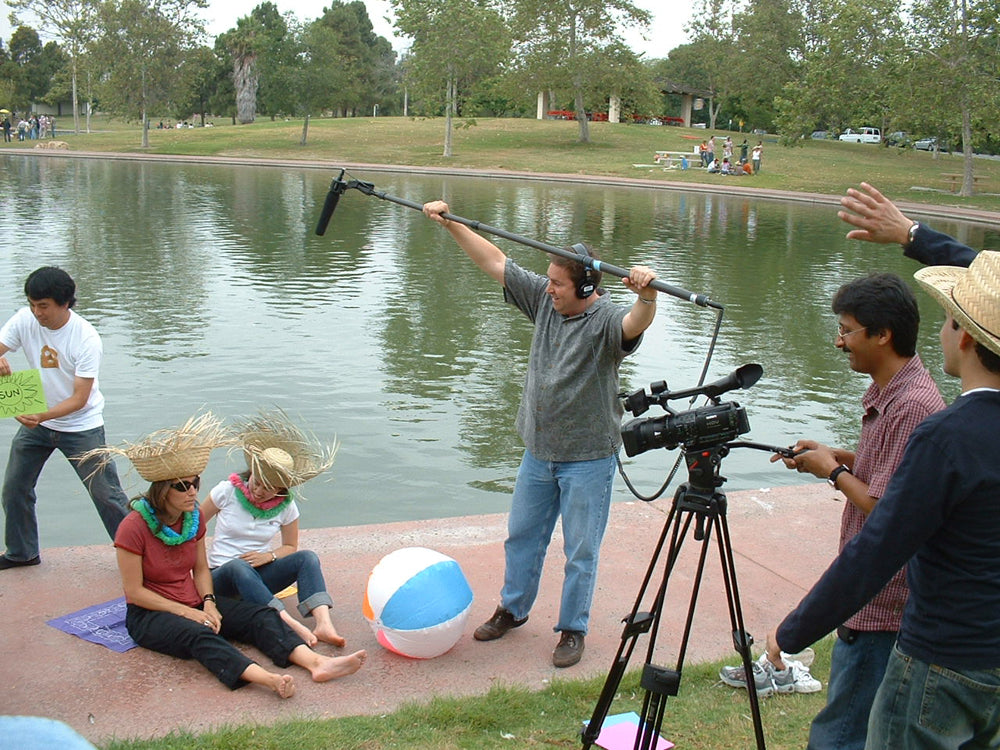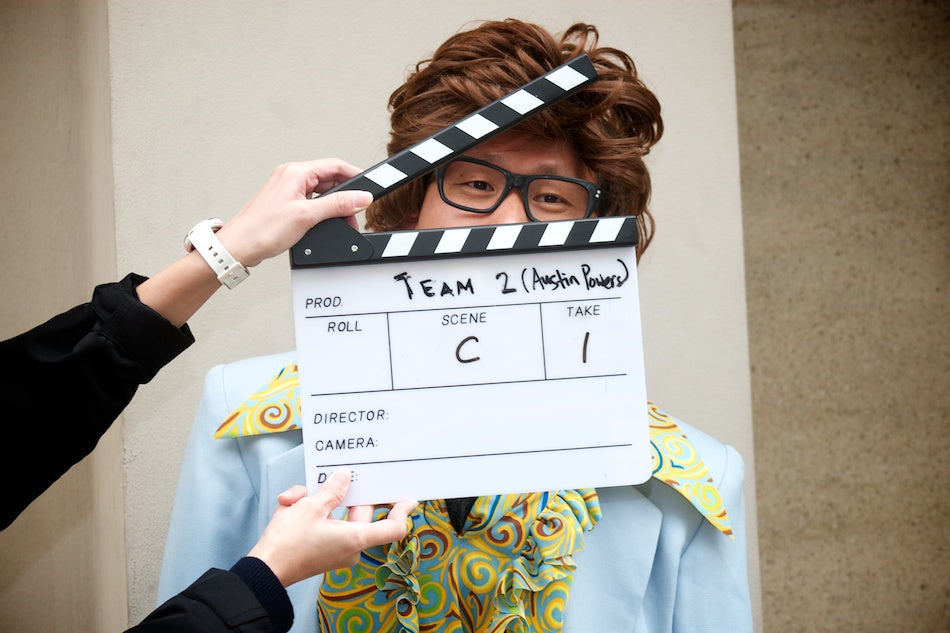 Interested in our programs?
If you would like to get a price quote or check on our availability, please call, email, or tell us some information about your event, and we will contact you shortly.
Request a Quote