At a Glance
It's not exactly Nascar. But your group is sure to have a GAS - as you design, build and race Tinker Toy cars down our giant 36-foot incline race track!
Team Size:

4 to 10 people

Typical Duration:

1.5 to 2 Hours

Setting:

Indoor or Outdoor

Activity Intensity:

Low (you might get hoarse from cheering)
About Our Event
This team building event gives your group the opportunity to put your creativity and "engineering" skills to the test as you try to make your team's car speed down the track faster than any of the other cars.
As the teams enter the ballroom, you are greeted by the sounds of the race coming through the loud speakers. Our host welcomes you to Fast & Furious Build-N-Race! We give each team an identical set of supplies to design and create your race car that will compete on the track.
You will also get to choose from a variety of "drivers" (Action Figures!) that you must strap to your cars. At any point during the race, if a driver falls out of a car, our Medic will attend to the Action Figure and make an announcement as to the seriousness of the injury (it's extremely funny!!).
Teams get the opportunity to run a few practice races on the track to get the feel for how your car is running. And then the official races begin…! After several heats, teams compete in the semi-finals and the final race to determine the Fast & Furious Champions!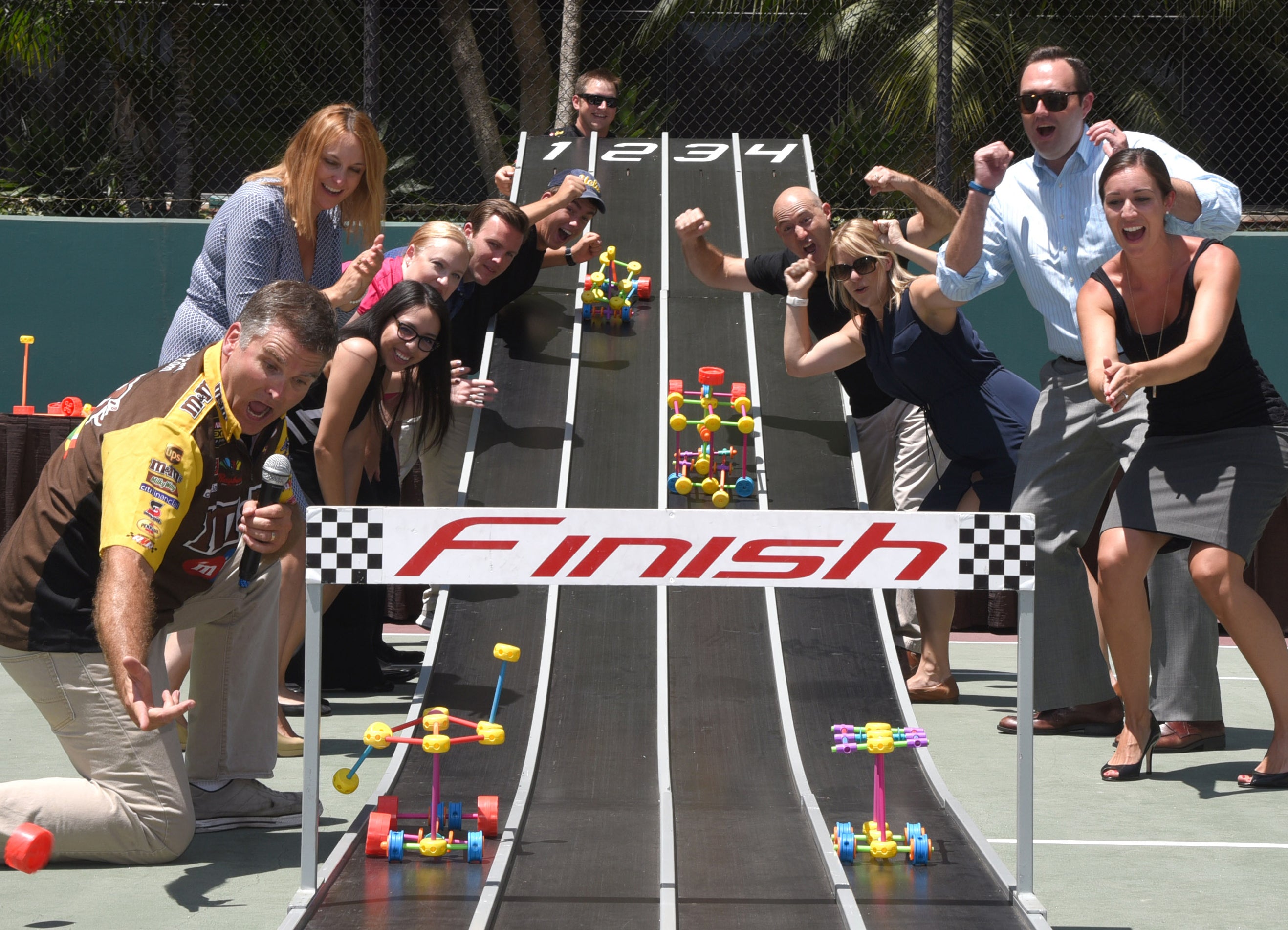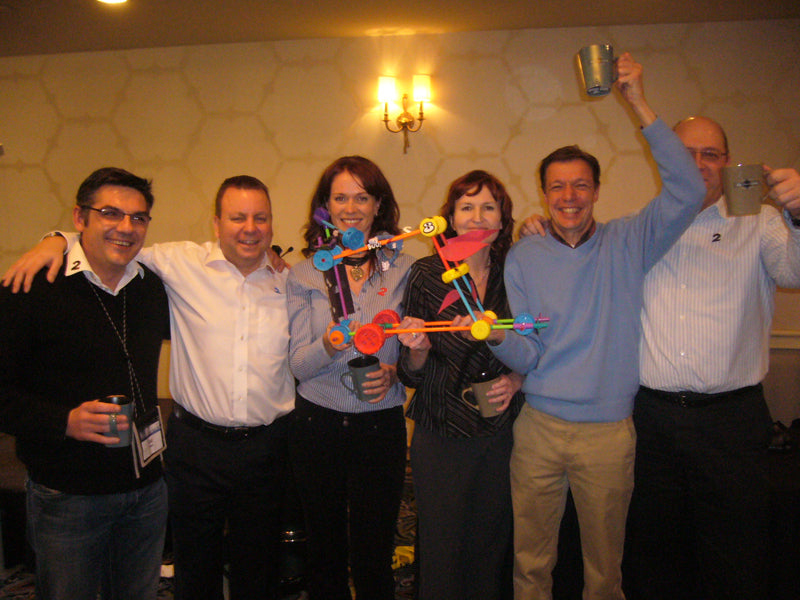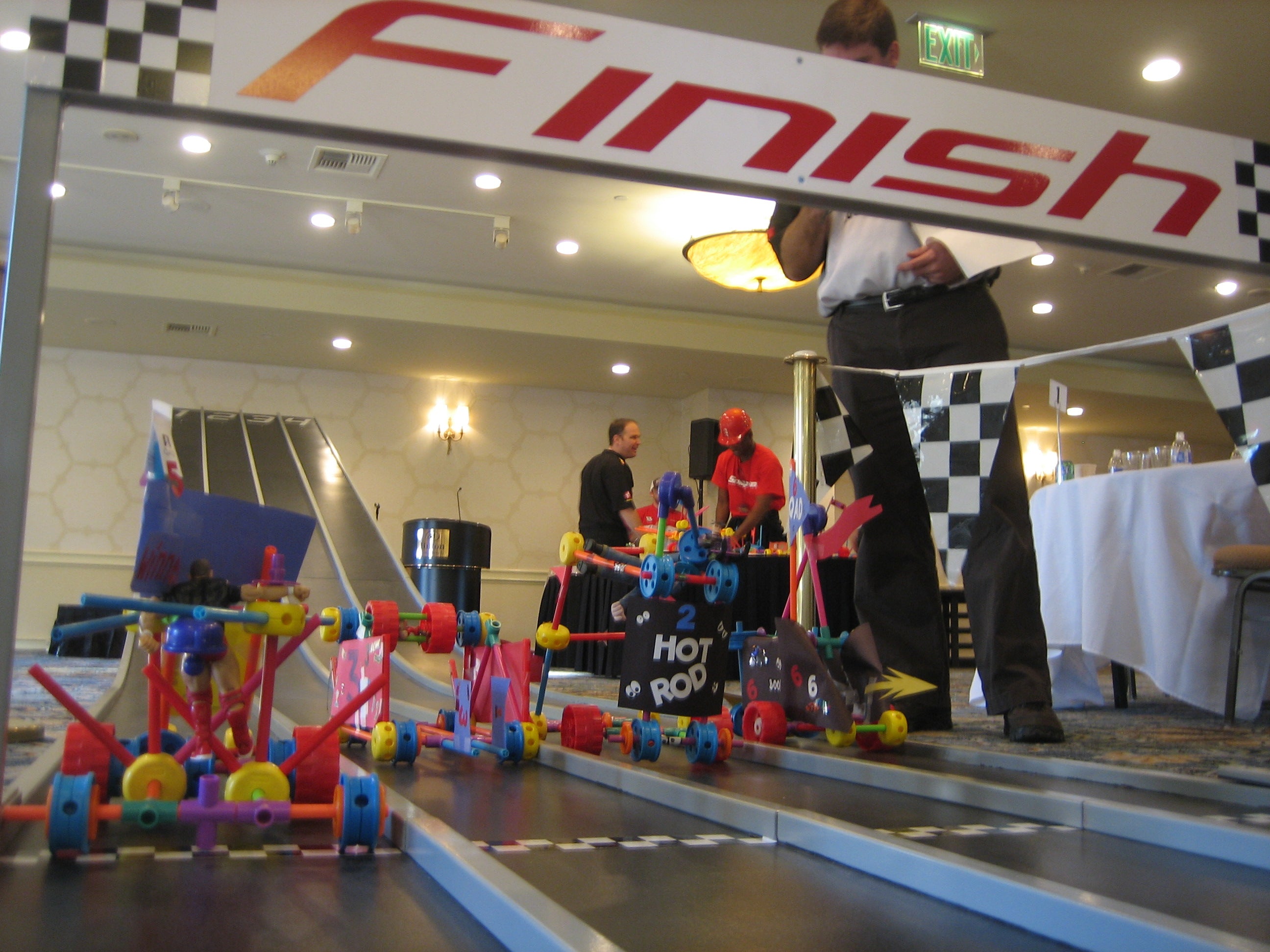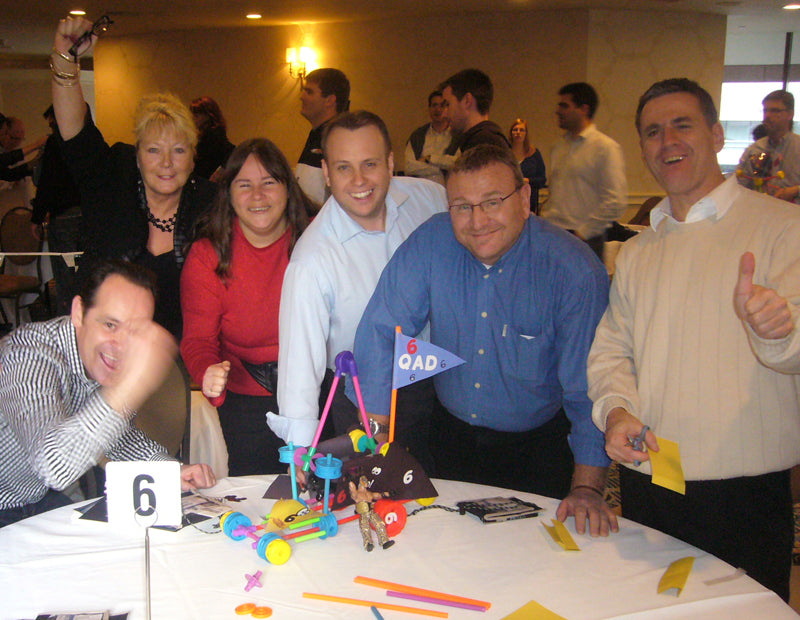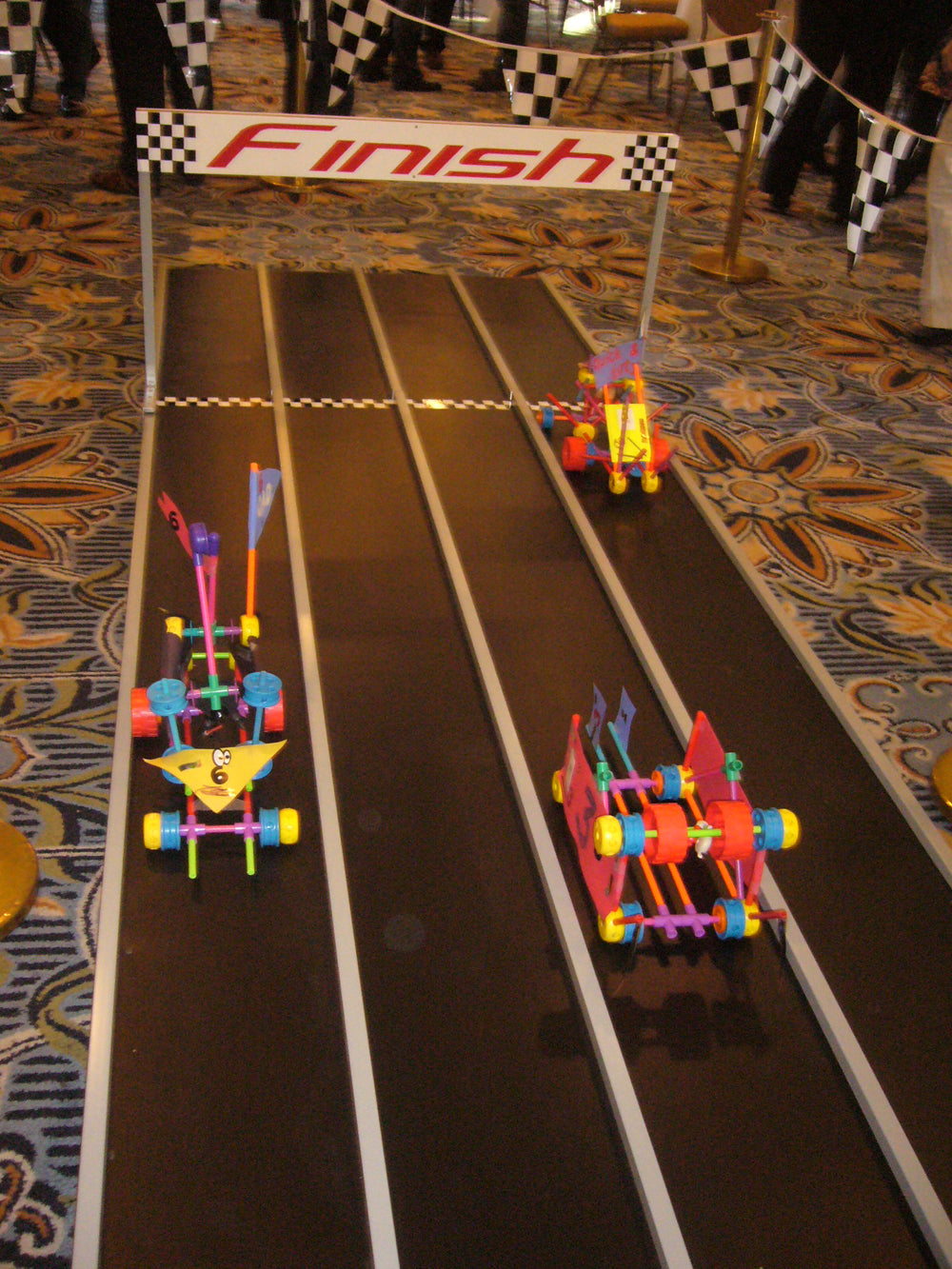 Interested in our programs?
If you would like to get a price quote or check on our availability, please call, email, or tell us some information about your event, and we will contact you shortly.
Request a Quote