At a Glance
Your team "goes Hollywood" as you write, shoot and star in your very own Commercials! We edit on site and your group can watch yourselves on the big screen later that evening or the following day!
Typical Duration:

2.5 to 3 Hours

Setting:

Indoor or Outdoor

Activity Intensity:

Medium (you'll exercise your creativity)
About Our Event
If you are looking for the excitement and creativity of a film-making activity and you want to customize the content of the experience, then our Commercial Making event is perfect for your group! Depending on your objectives, the commercials can contain certain product offerings or selling points, or they can even give your staff the opportunity to tell you why your company stands out against your competition!
Like our Movie-Making event, the entire group first experiences "Film 101", where we teach you how to use the professional cameras and equipment. Each team then goes to your specific shooting location to write, shoot, and star in your own commercials! 
Some of you will be writers, some will be directors, some will be crew members (camera operator, boom operator, sound engineer, slate board operator, costumer, prop person, etc.), and at least half of each team get to be the ACTORS! In order to add another layer to the event, we assign each team a commercial "style" that their ad must embody (ex: Used Car, Home Shopping Network, Infomercial, etc.).
Depending on the number of teams involved, the fully-edited commercials will be screened either later that day or the following day for your entire group. During the viewings we can provide an MC to introduce the videos along with "Celebrity Judges" to provide off-the-cuff remarks, along with one or two company executives to form the judging panel. After all the commercials have been viewed we can give out awards for a variety of creative categories!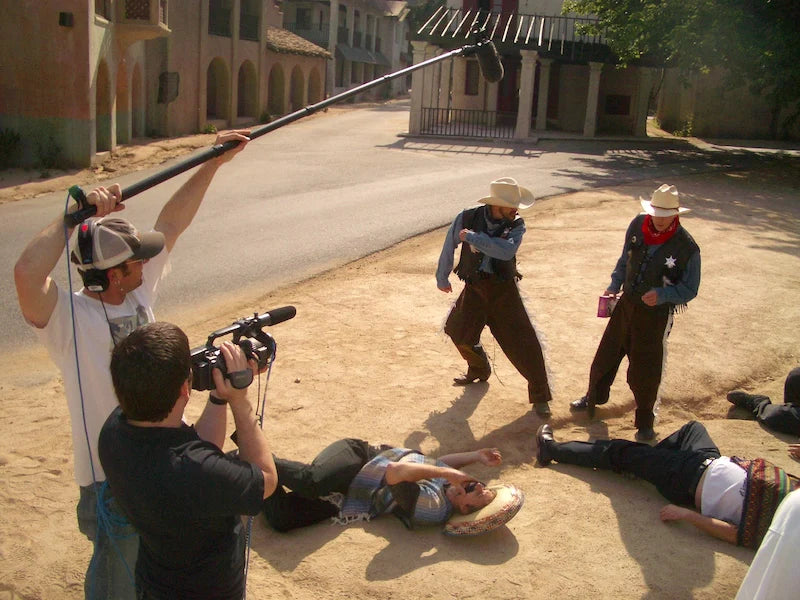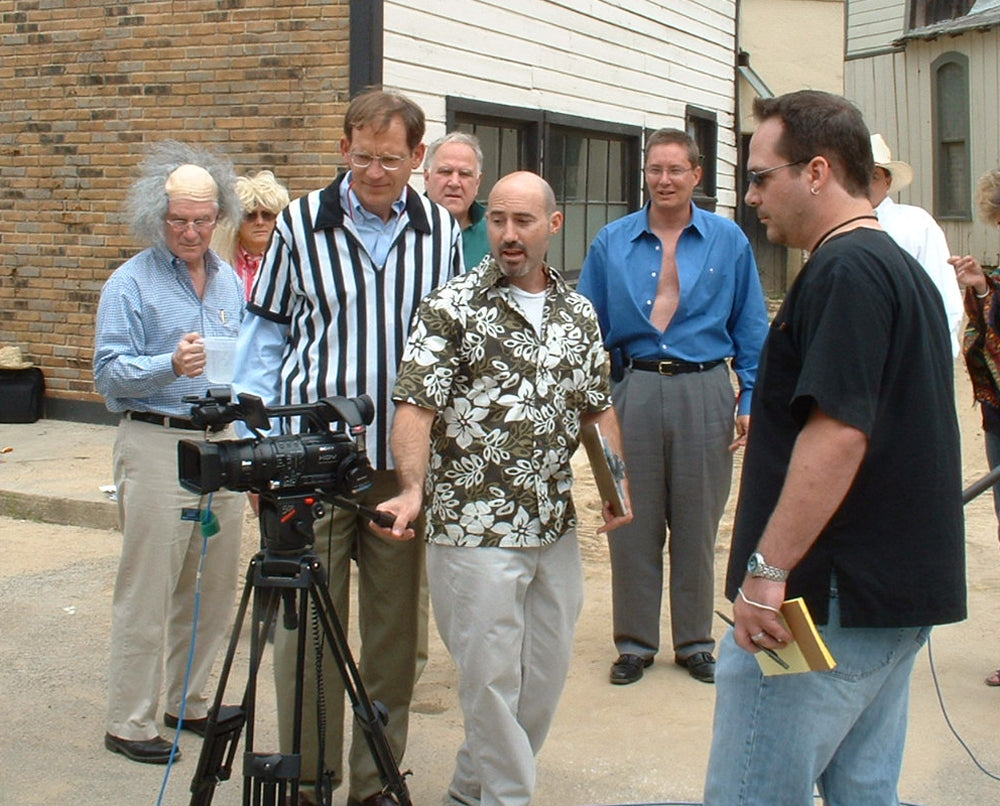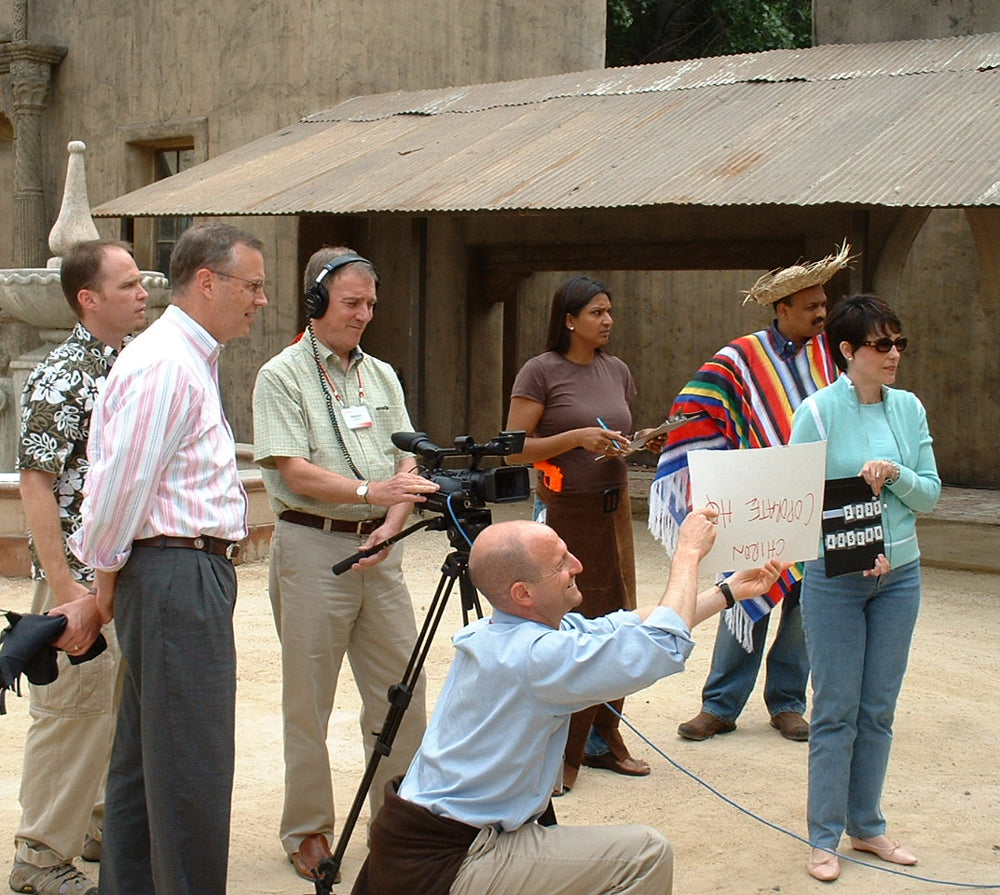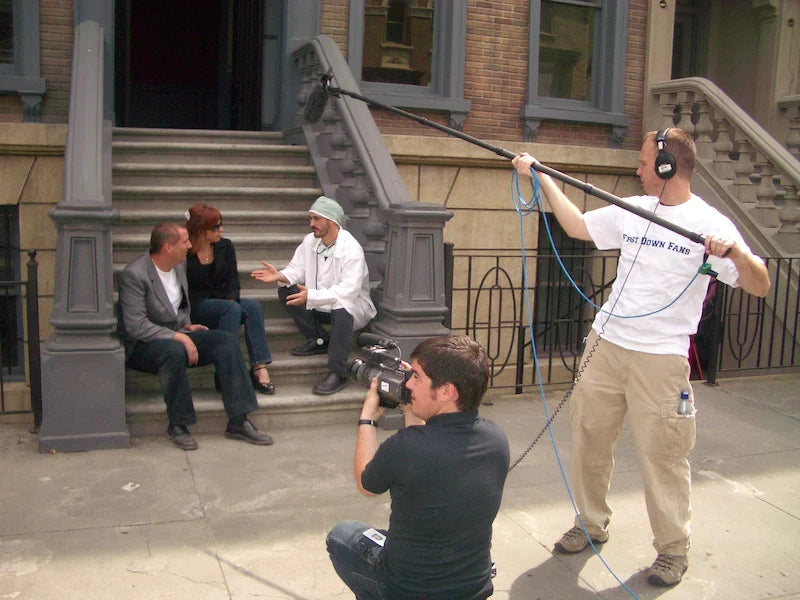 Interested in our programs?
If you would like to get a price quote or check on our availability, please call, email, or tell us some information about your event, and we will contact you shortly.
Request a Quote