At a Glance
You can still be a part of a team even working remotely as you participate in a virtual combination of your favorite TV Game Shows, like Family Feud and Trivia!
Team Size:

4 to 10 people

Typical Duration:

60 to 90 mins

Setting:

Using Zoom from the comfort of your office - or your sofa!
About Our Event
The Virtual Game Show Extravaganza is a high-energy and fully-interactive game show that includes Family Feud, Random Trivia, Name That Movie – and we might even throw in a super-fun scavenger hunt that will have your group finding random items around the house for a variety of silly challenges, like building a tower out of rolls of toilet paper!
Teams collaborate in Breakout Rooms to come up with their answers before revealing them to our host on their virtual whiteboards.
Trivia questions can be customized to include fun facts about your company, industry, and if desired, individual participants. (Additional customization fees may apply.)
We top off this highly interactive and super-fun event with a tongue-in-cheek awards ceremony, complete with "Virtual Trophies" for the members of the winning team!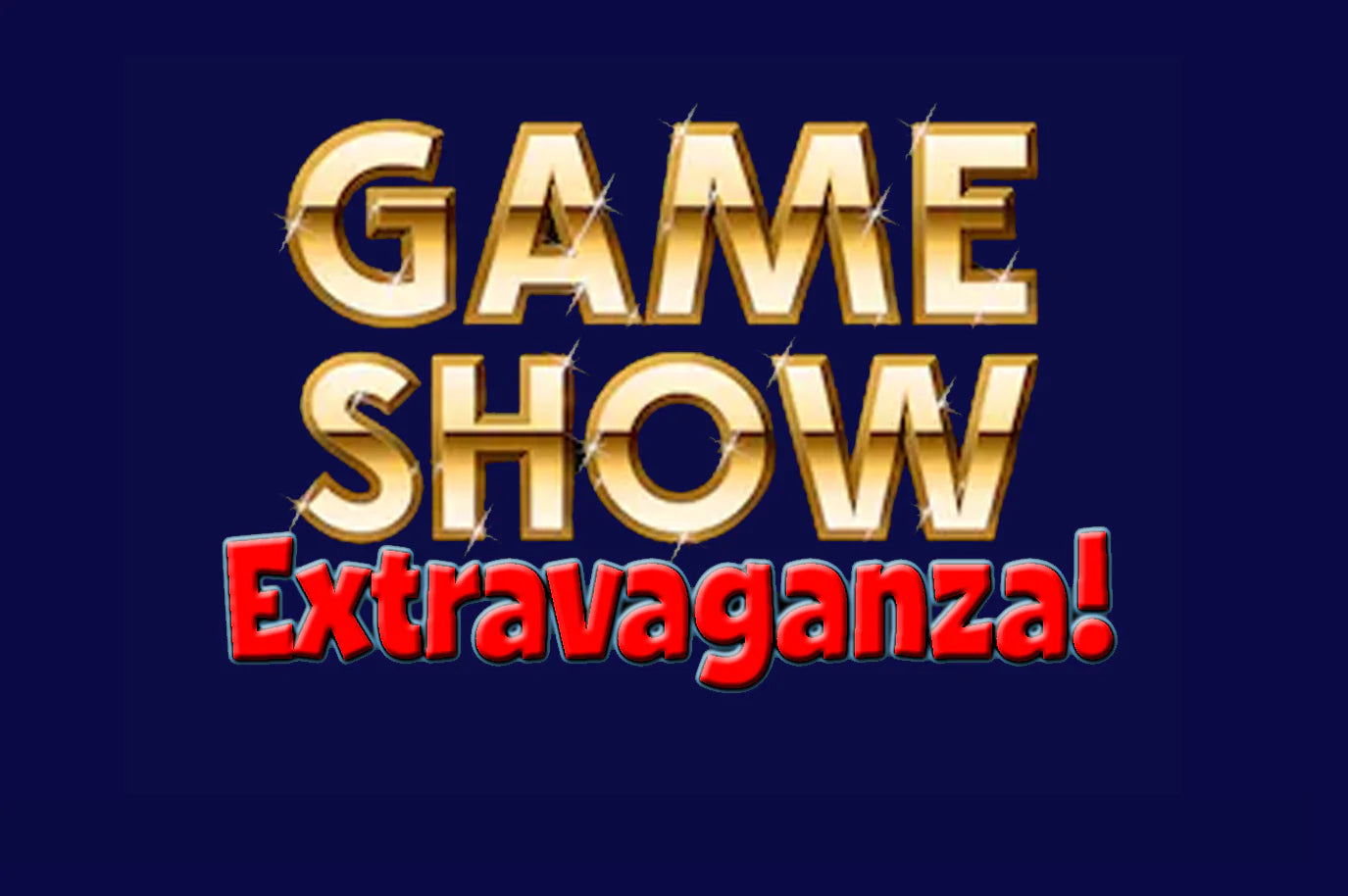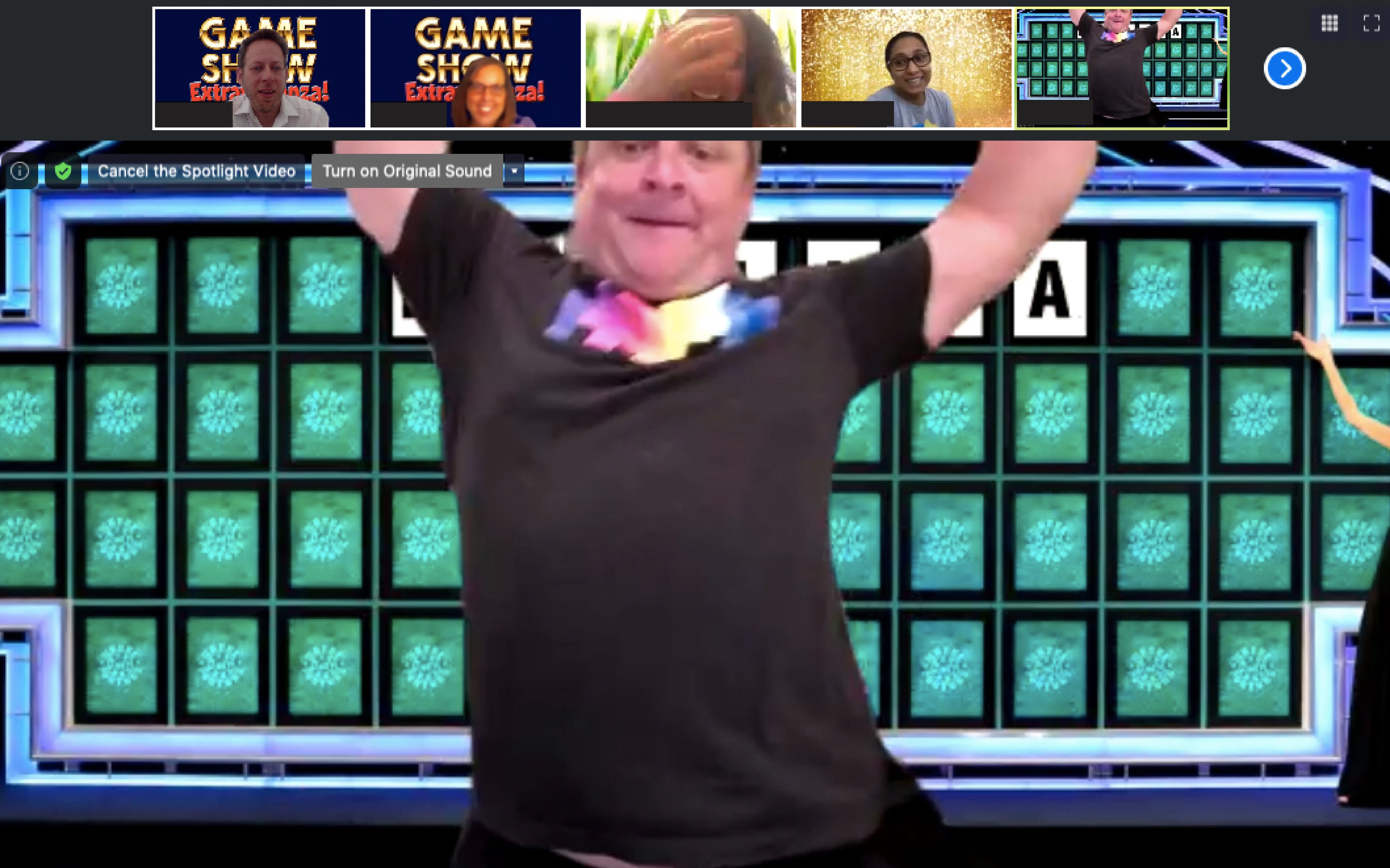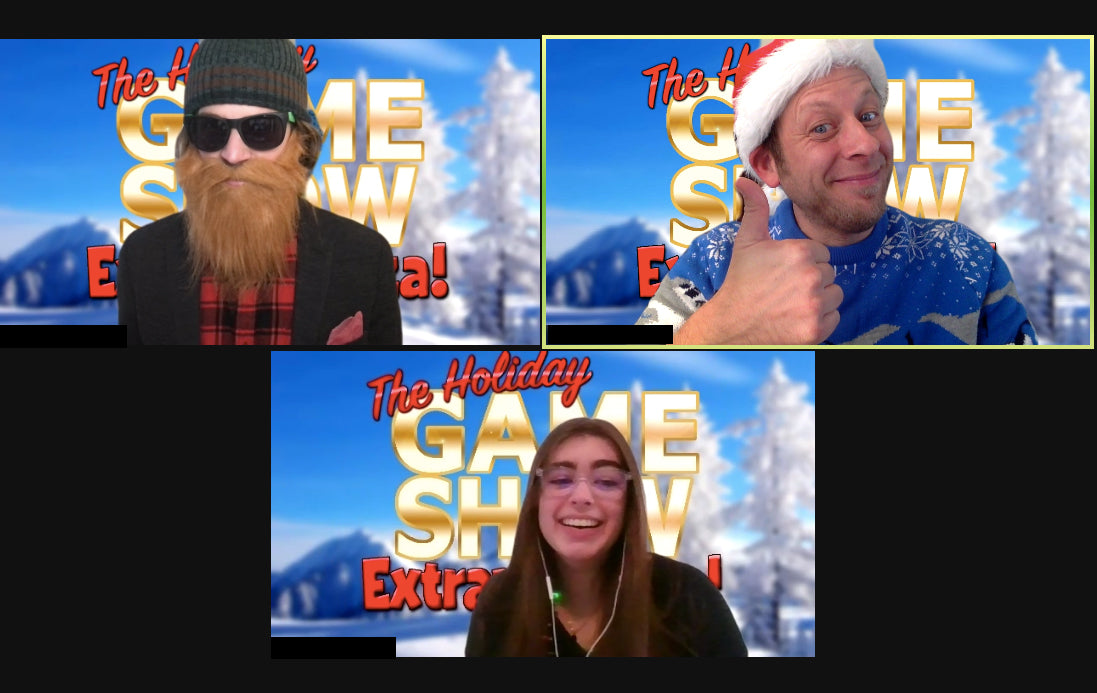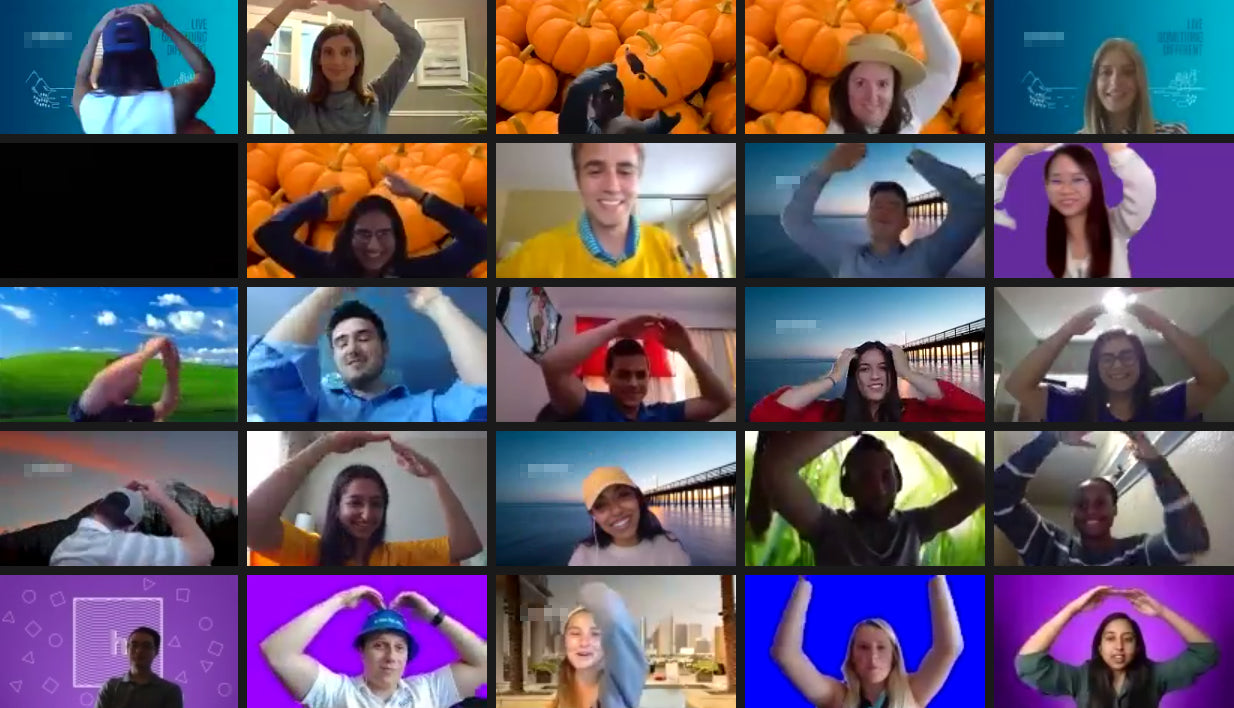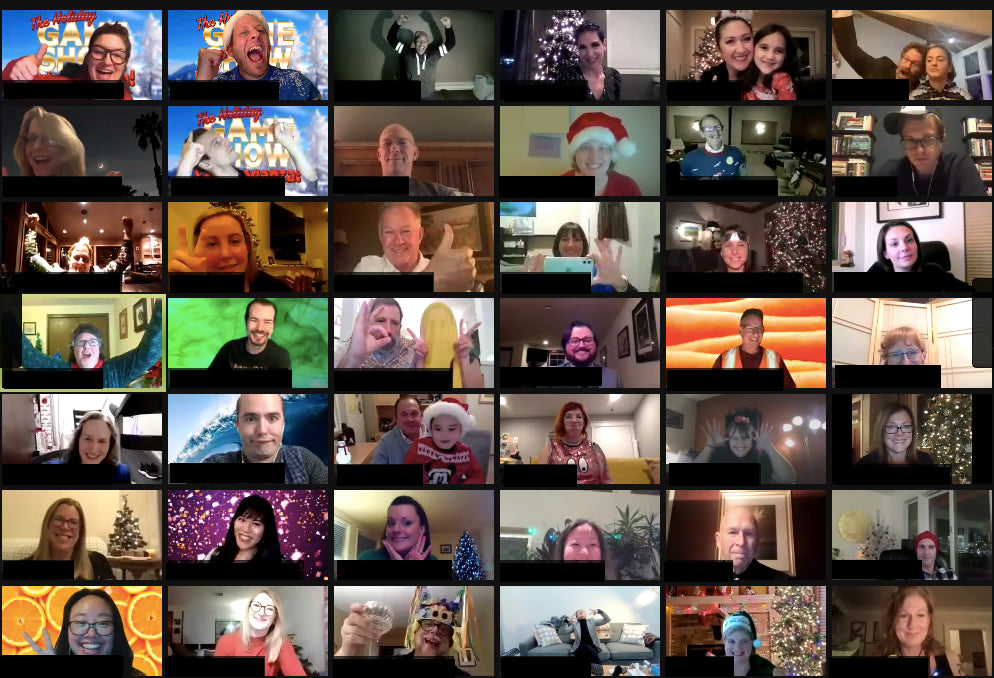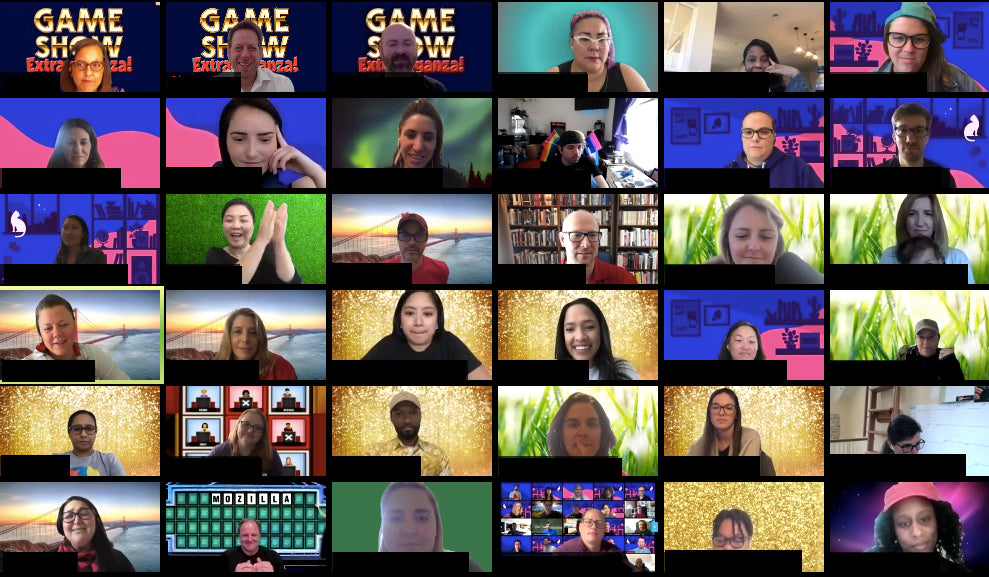 Interested in our programs?
If you would like to get a price quote or check on our availability, please call, email, or tell us some information about your event, and we will contact you shortly.
Request a Quote