At a Glance
Virtual Events just got REAL! Your group will explore famous cities & landmarks around the world, using Zoom and the street view feature of Google Maps! Teams will race against one another to solve clues that take you across the globe, and you'll earn bonus points for answering questions about the sites you visit!

Typical Duration:

90 mins

Setting:

Using Zoom from the comfort of your office - or your sofa!
About Our Event
Our Amazing Cyberspace Race team building event brings the fun of a globetrotting adventure to virtual teams in their own homes or offices!
Hosted on Zoom, your teams receive a series of clues. Through Google Maps, teams explore famous cities & landmarks as they compete in challenges and answer location-specific trivia questions.
And remember, it's a race – against the other teams and against the clock! The first team to complete the challenges in each location and check back in with our host will earn the most points.
Team members have to strategize together and decide: do we simply finish first, or go for the BONUS challenges that may take longer, but score more points if we can complete them?
Either way, your group is sure to have an AMAZING time "traveling" the world in our Virtual Cyberspace Race!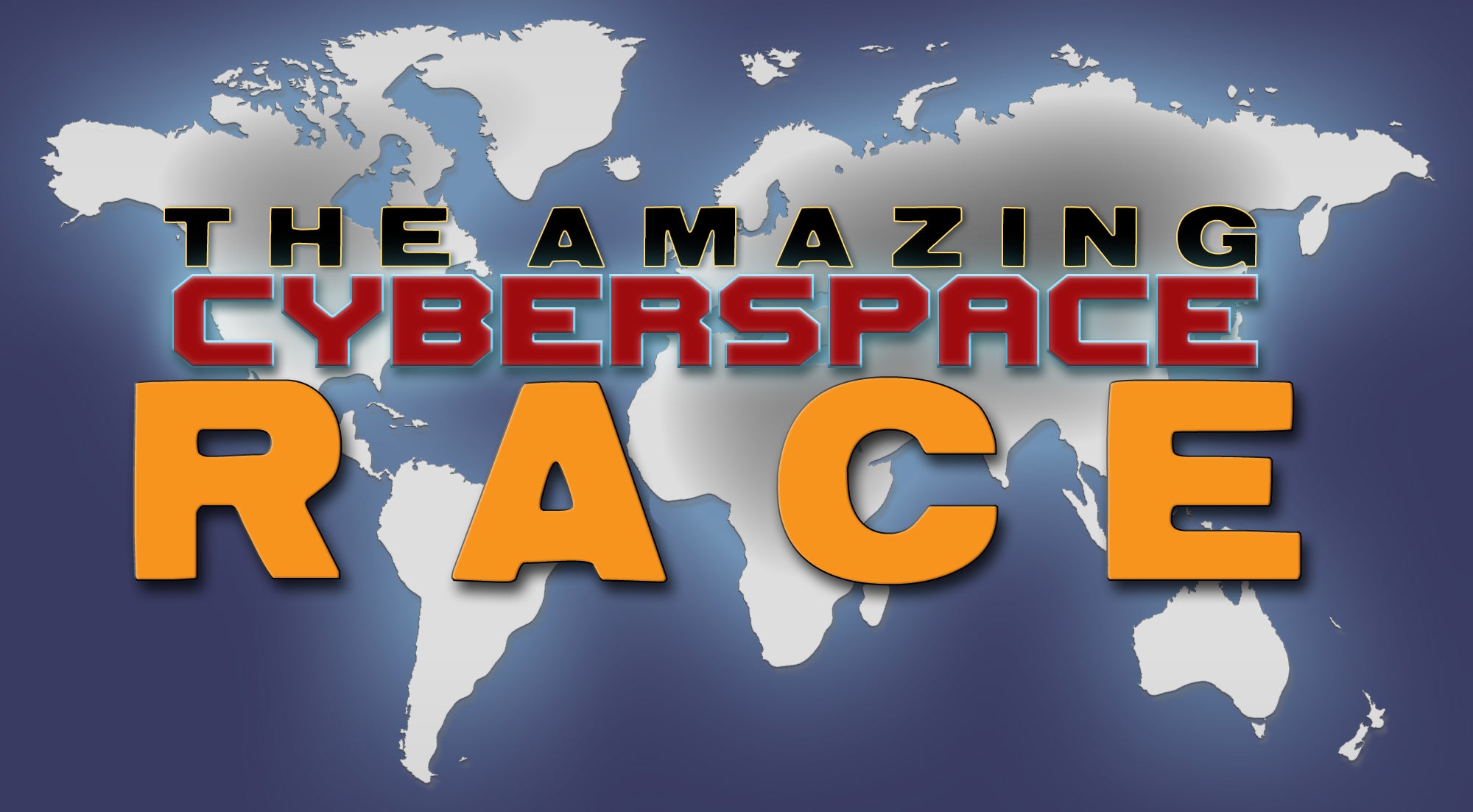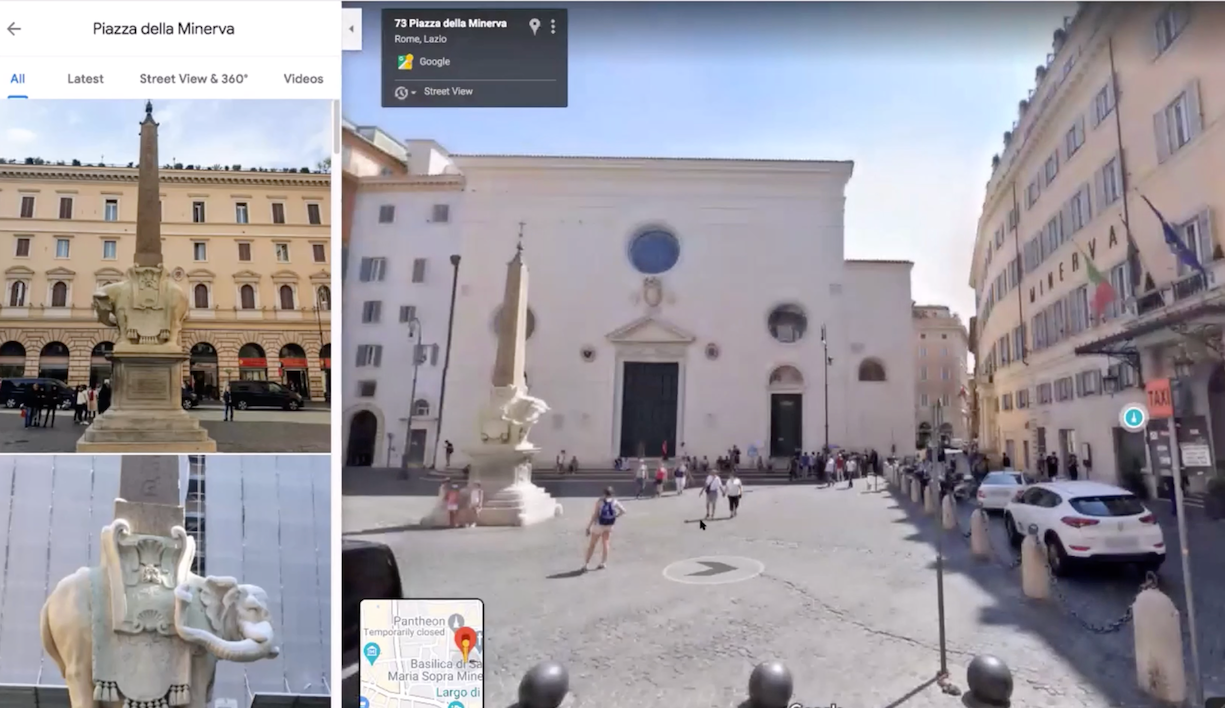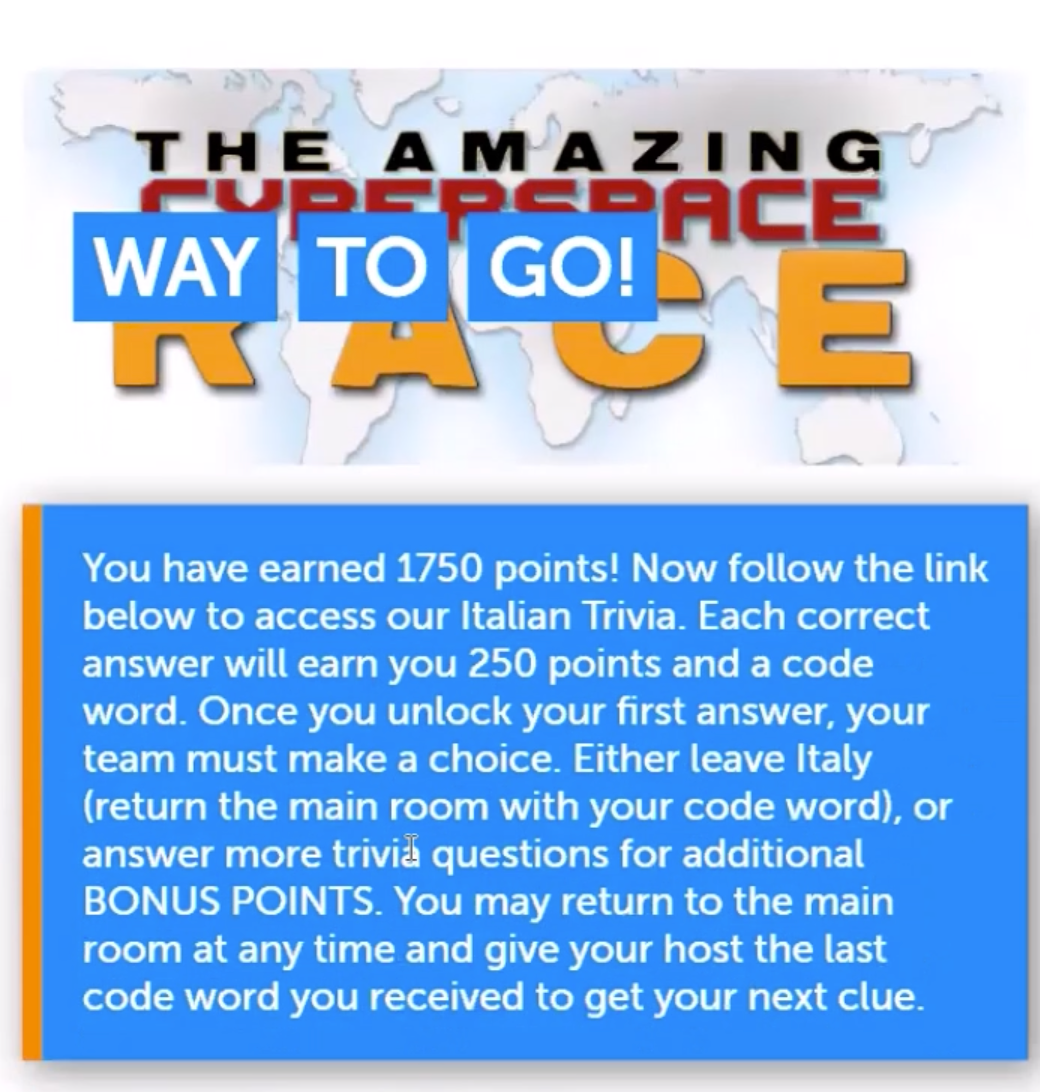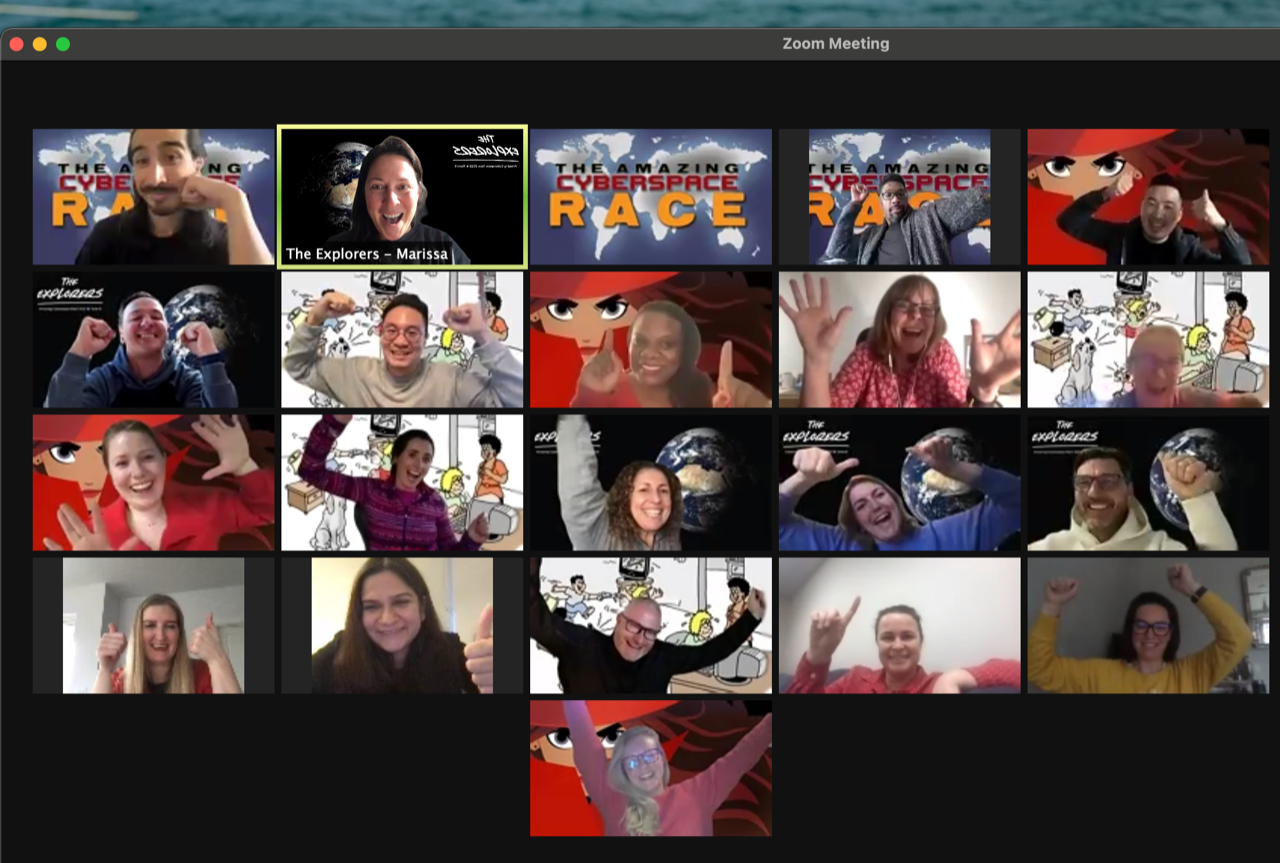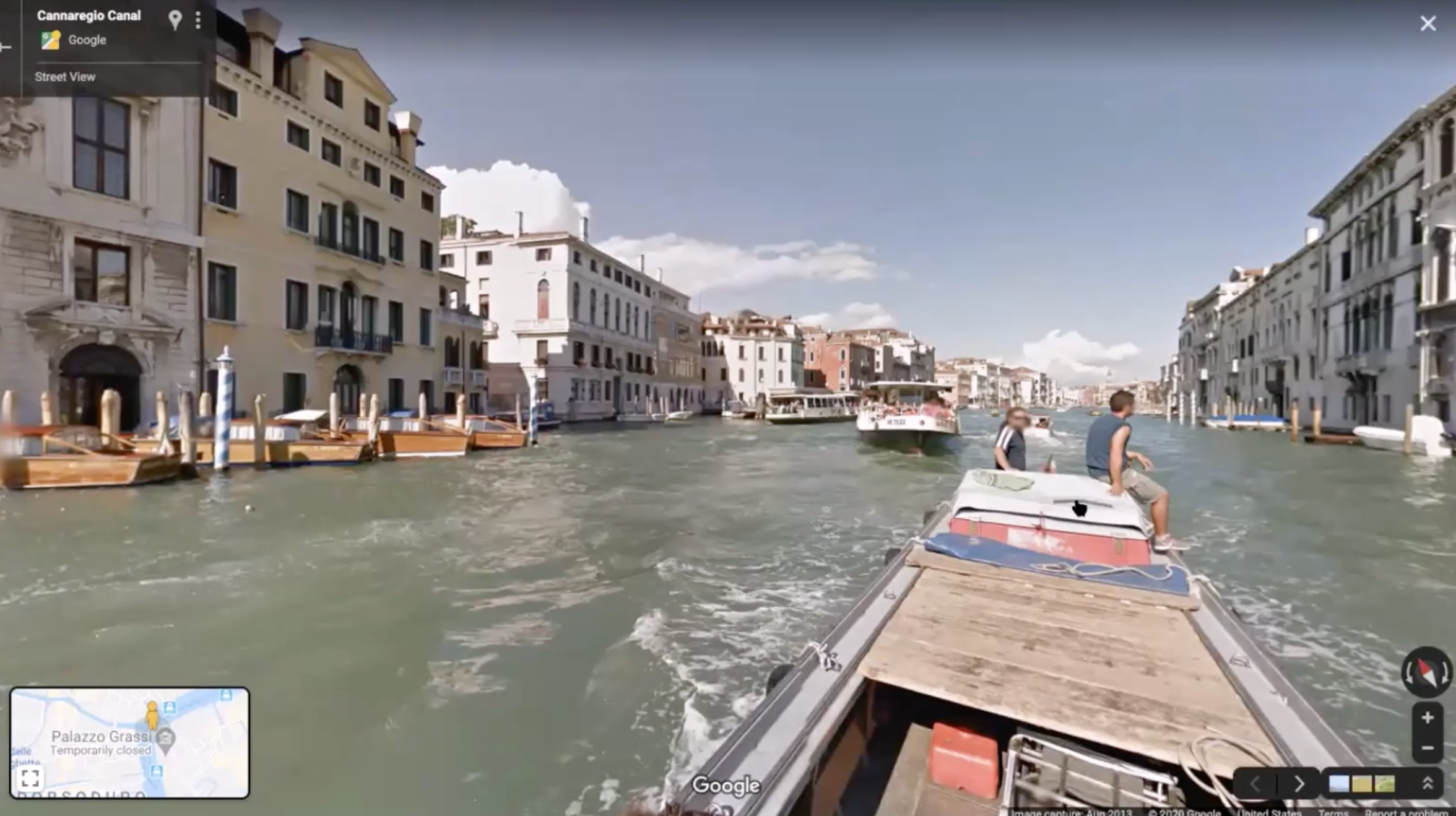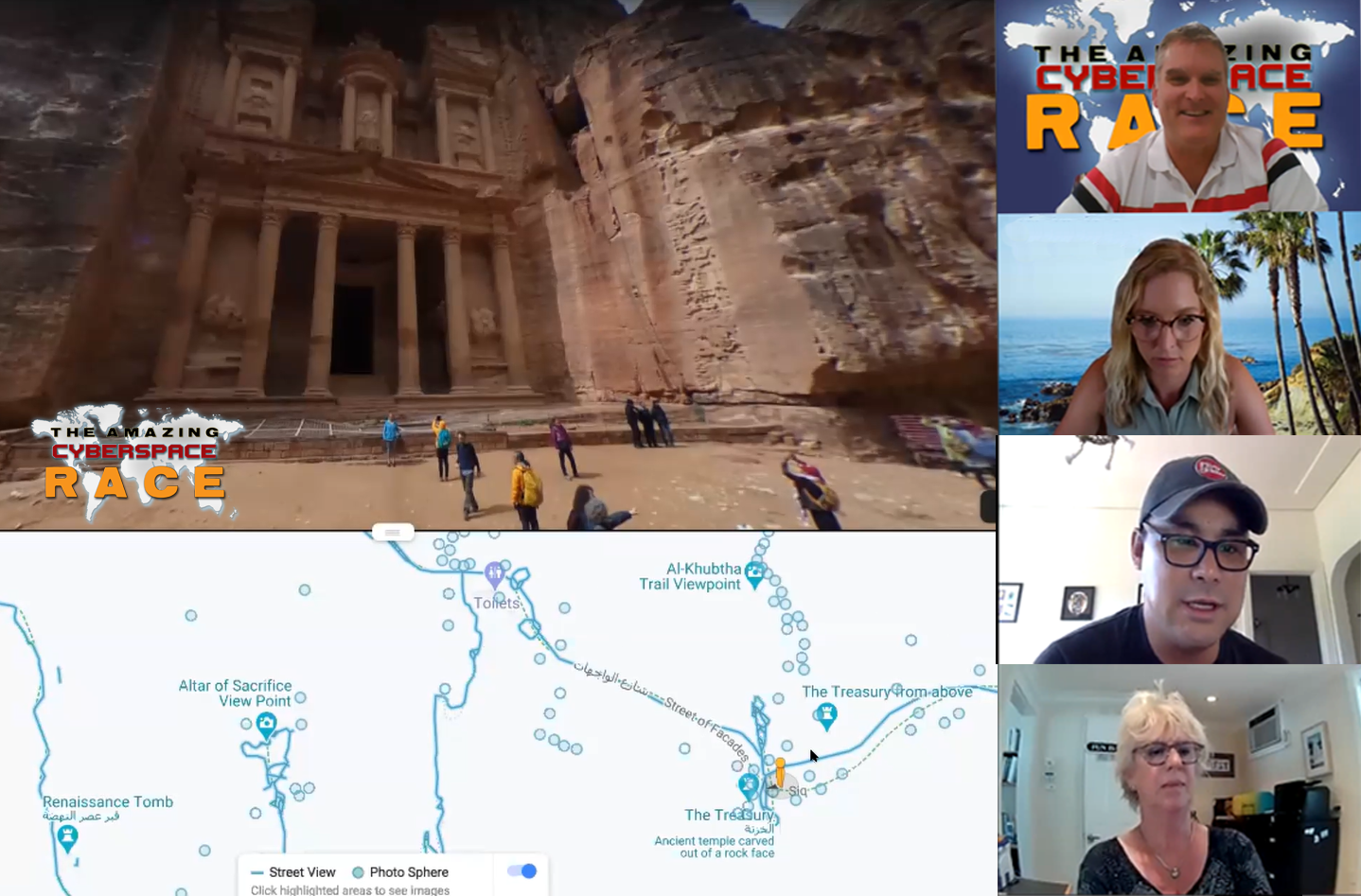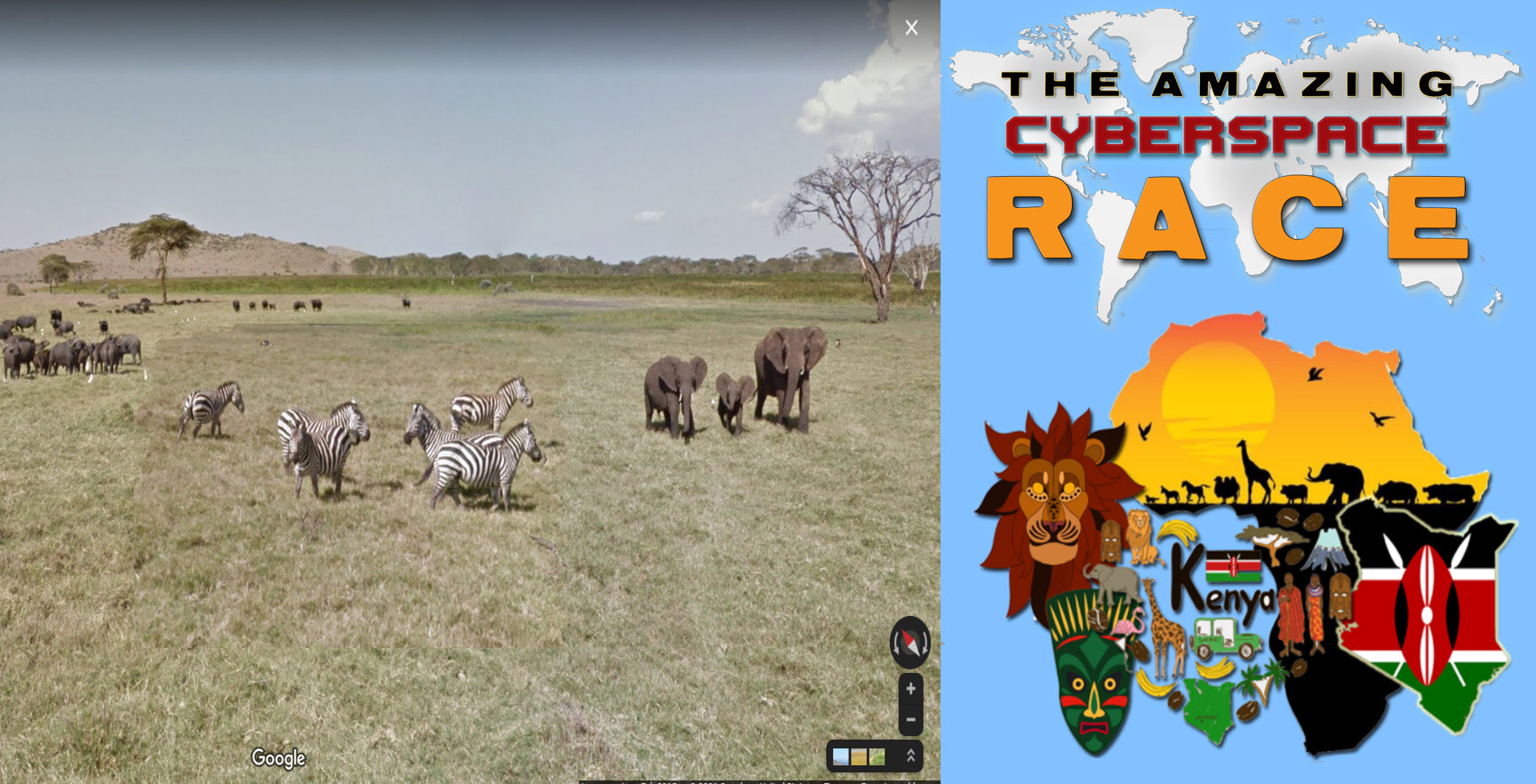 Interested in our programs?
If you would like to get a price quote or check on our availability, please call, email, or tell us some information about your event, and we will contact you shortly.
Request a Quote