At a Glance
Your group creates artwork out of nothing but post it notes! Whether you are a great painter or you can't draw a stick figure, the playing field is leveled, as you move the post it notes around to create shockingly great works of art!
Team Size:

8 to 12 people

Typical Duration:

2 Hours

Activity Intensity:

Low (your hands might get a work out)
About Our Event
Your group is sure to have a great time with this incredibly fun, hands-on creative activity as you get in touch with your inner artists! The best part is that you don't need to have any artistic talent or experience because you will be recreating iconic photos and paintings using only Post It Notes!
This is a perfect way to tap into a group's creativity without making anyone uncomfortable. Whether you are a master painter or you can't draw a stick figure, the playing field is completely even as you experiment with shading and colors, moving and tweaking the post it notes to make your pictures come alive!
This activity appeals to would-be artists and engineers alike, as everyone needs to experiment to get the details right. And the best part is that if it's not looking good, all you have to do is pull them off and rearrange them!
You'll be blown away at the quality of your finished artwork and at the end of the event you can take the art back to your office to hang proudly!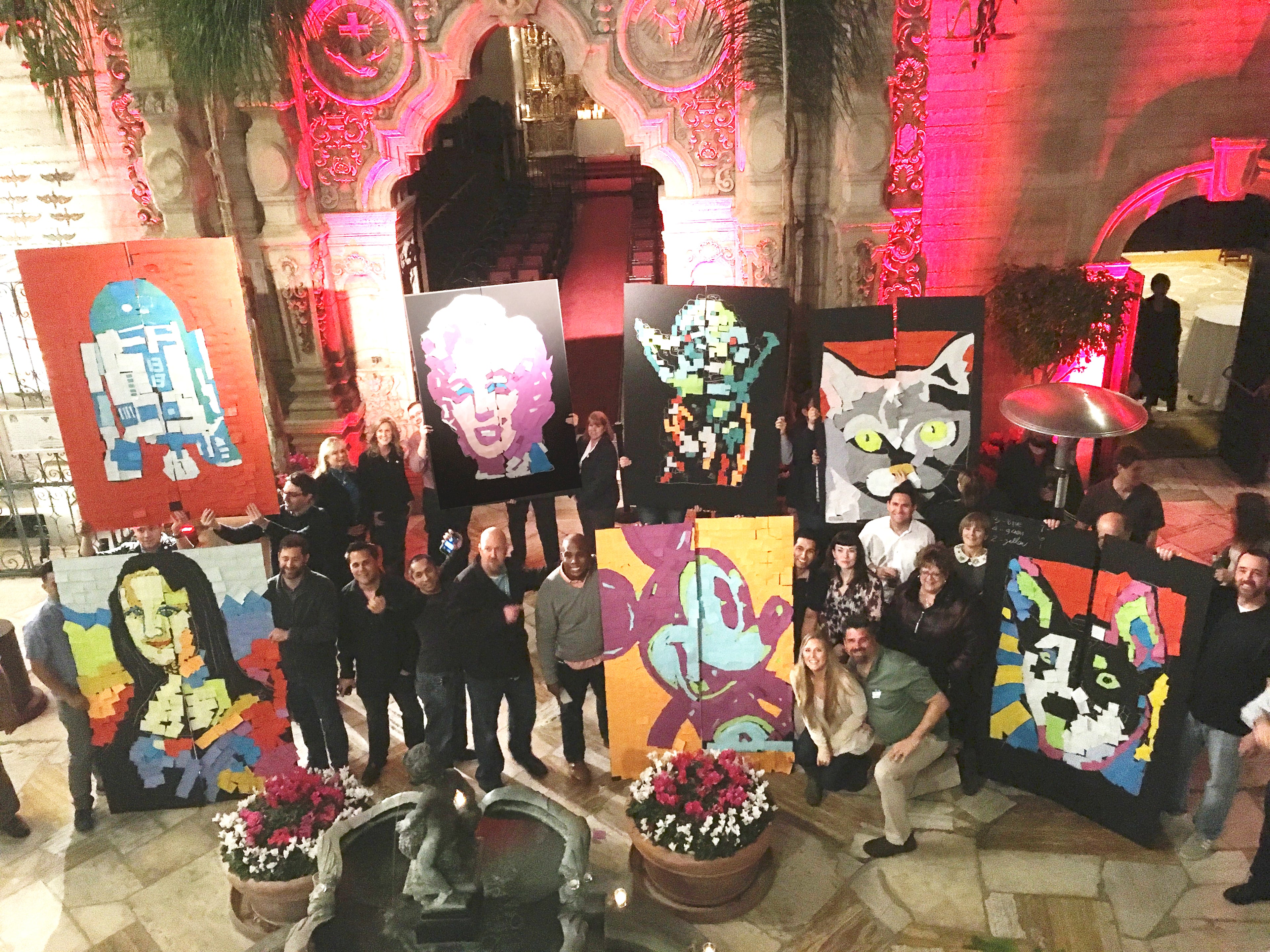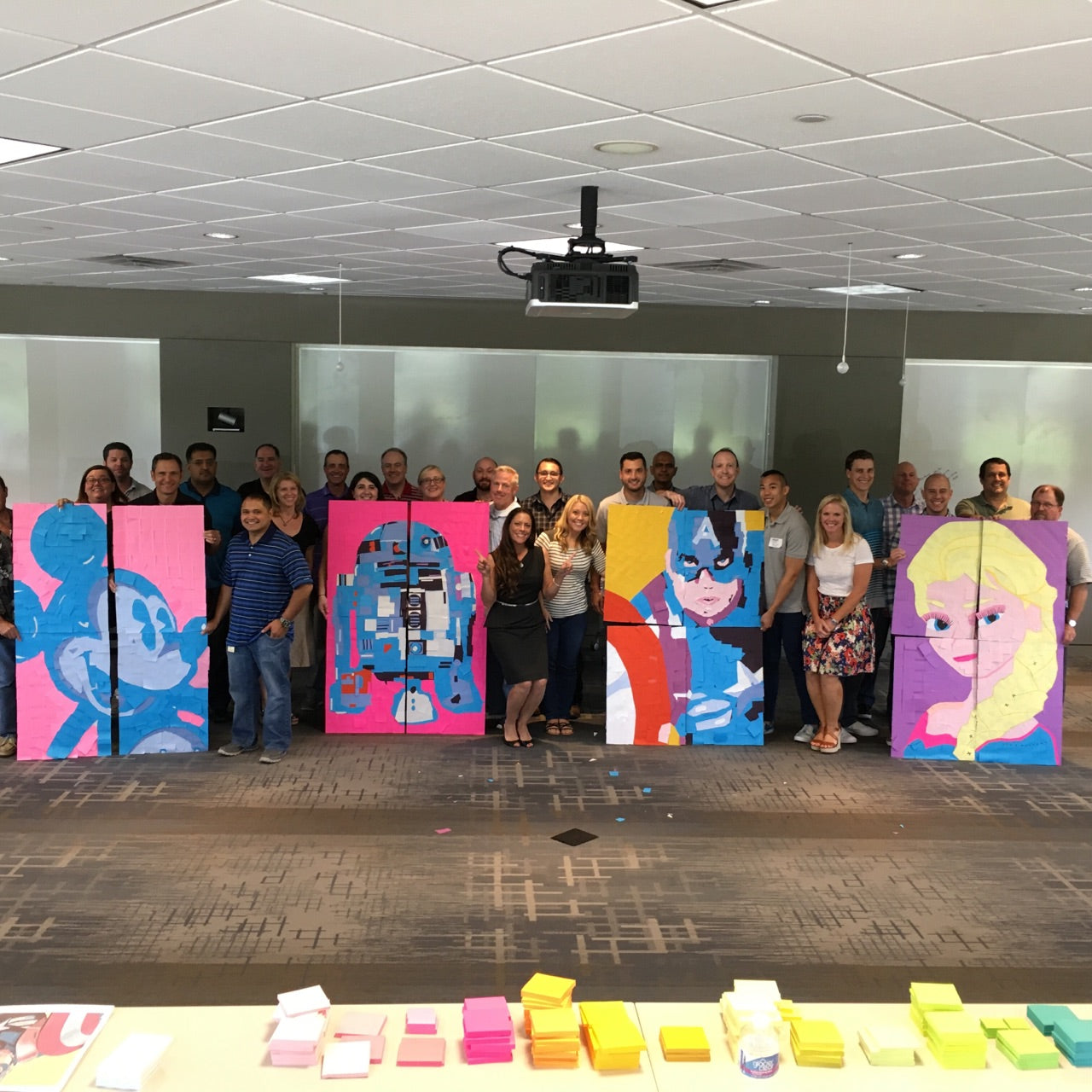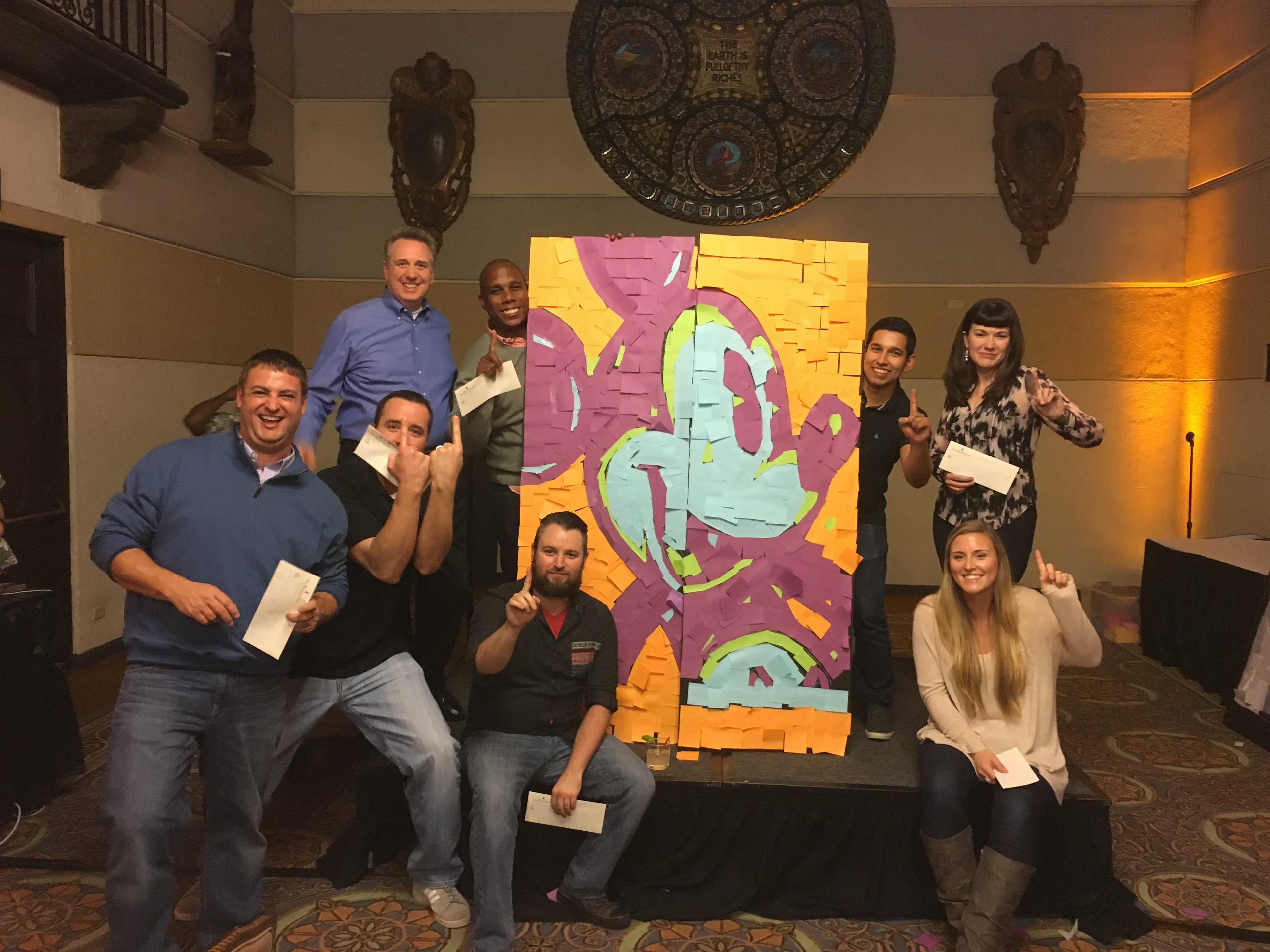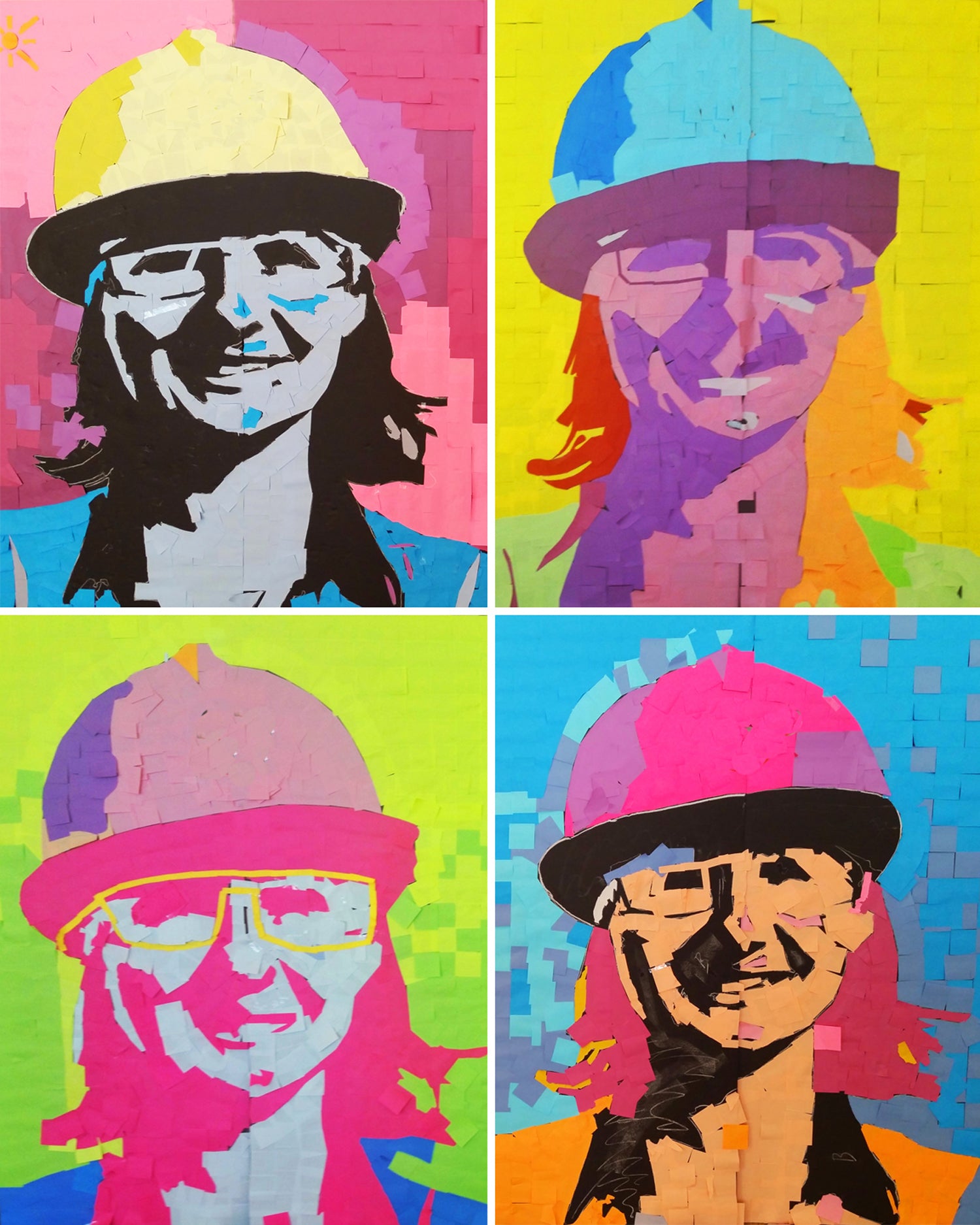 Interested in our programs?
If you would like to get a price quote or check on our availability, please call, email, or tell us some information about your event, and we will contact you shortly.
Request a Quote