At a Glance
Don't let the name scare you - no one gets voted off the island! But you will have a fantastic time competing in a variety of hilarious challenges that will test you mentally, physically and... spiritually? OK, maybe not quite spiritually.
Team Size:

8 to 12 people

Typical Duration:

1.5 to 2 Hours

Setting:

Outdoor or Large Indoor Space

Activity Intensity:

Medium (you'll run around a bit!)
About Our Event
We know that "Survivor Games" might sound intimidating, but we promise you don't have to be athletic to be successful in this event. Instead we have taken our experience as consultants for the Survivor TV show, and we have designed a series of challenges that will give each team an opportunity to test the mental and physical strengths of its members in a highly amusing fashion!
You might be launching Rubber Chicken over 100 feet using three-person slingshots; or using Pedometers to count your steps as you form Human Bobsleds. You might compete in a "Muscle Build" Dance-Off wearing a giant onesie filled with balloons. Or you can test your vocabularies with Giant Words With Friends!  
We can even include well-known games like Dodgeball, Volleyball and a Wiffle Ball Home Run Derby! 
If desired, we can also include Company Trivia Bonus Points and Spirit Points – to keep the competition lively at all times! This program usually lasts about two hours, with a super-fun awards ceremony at the end of the challenges.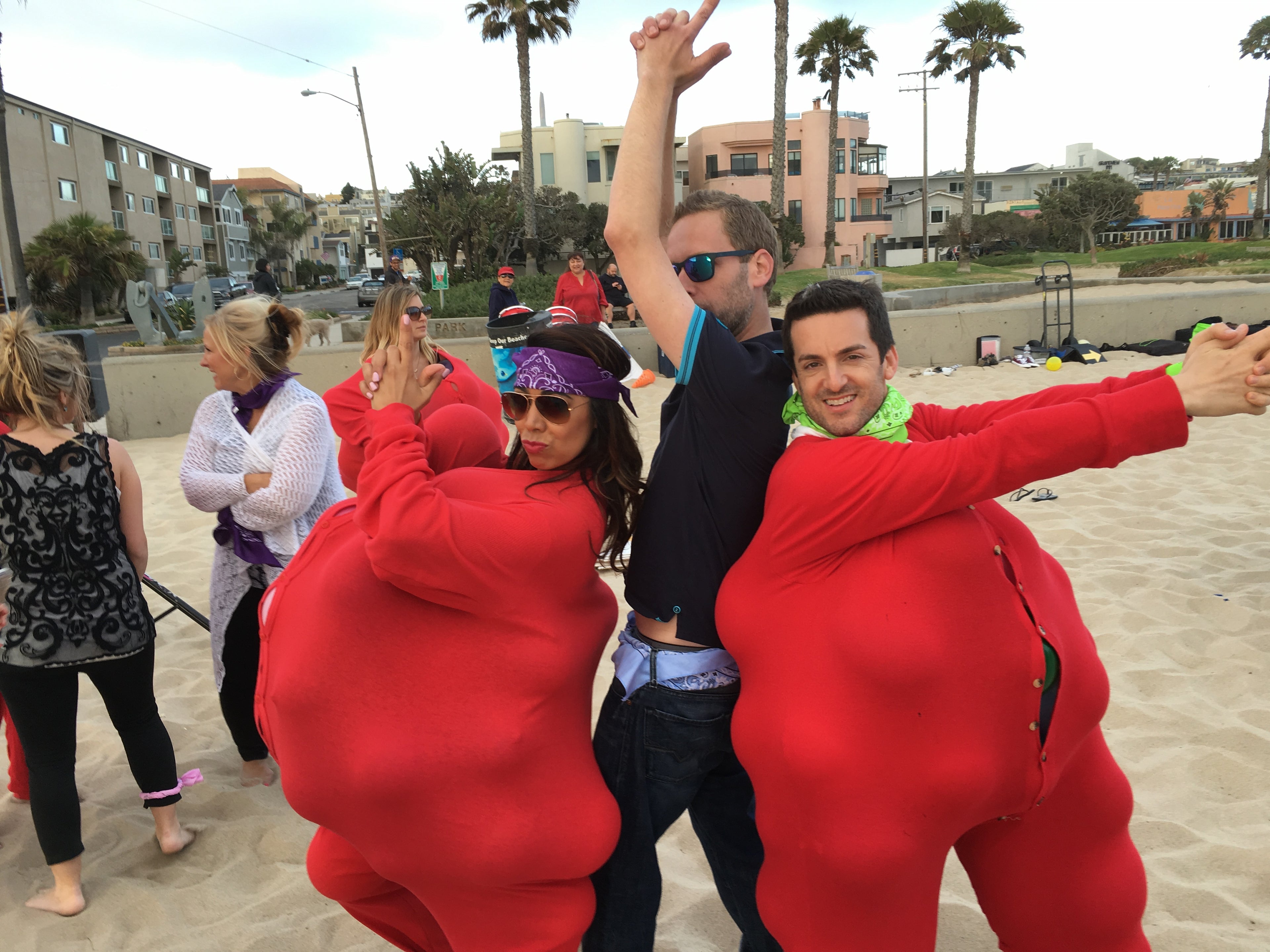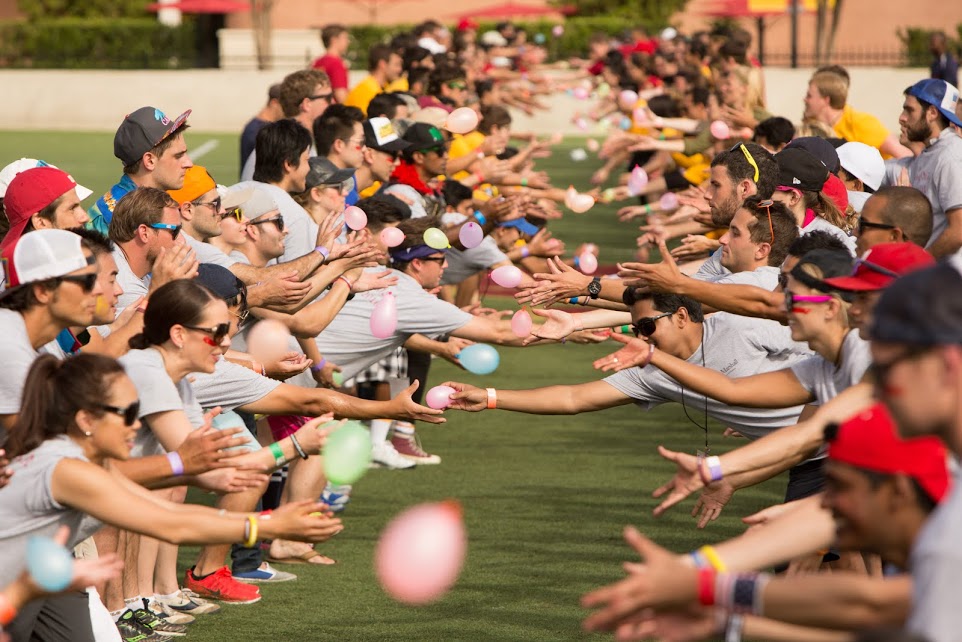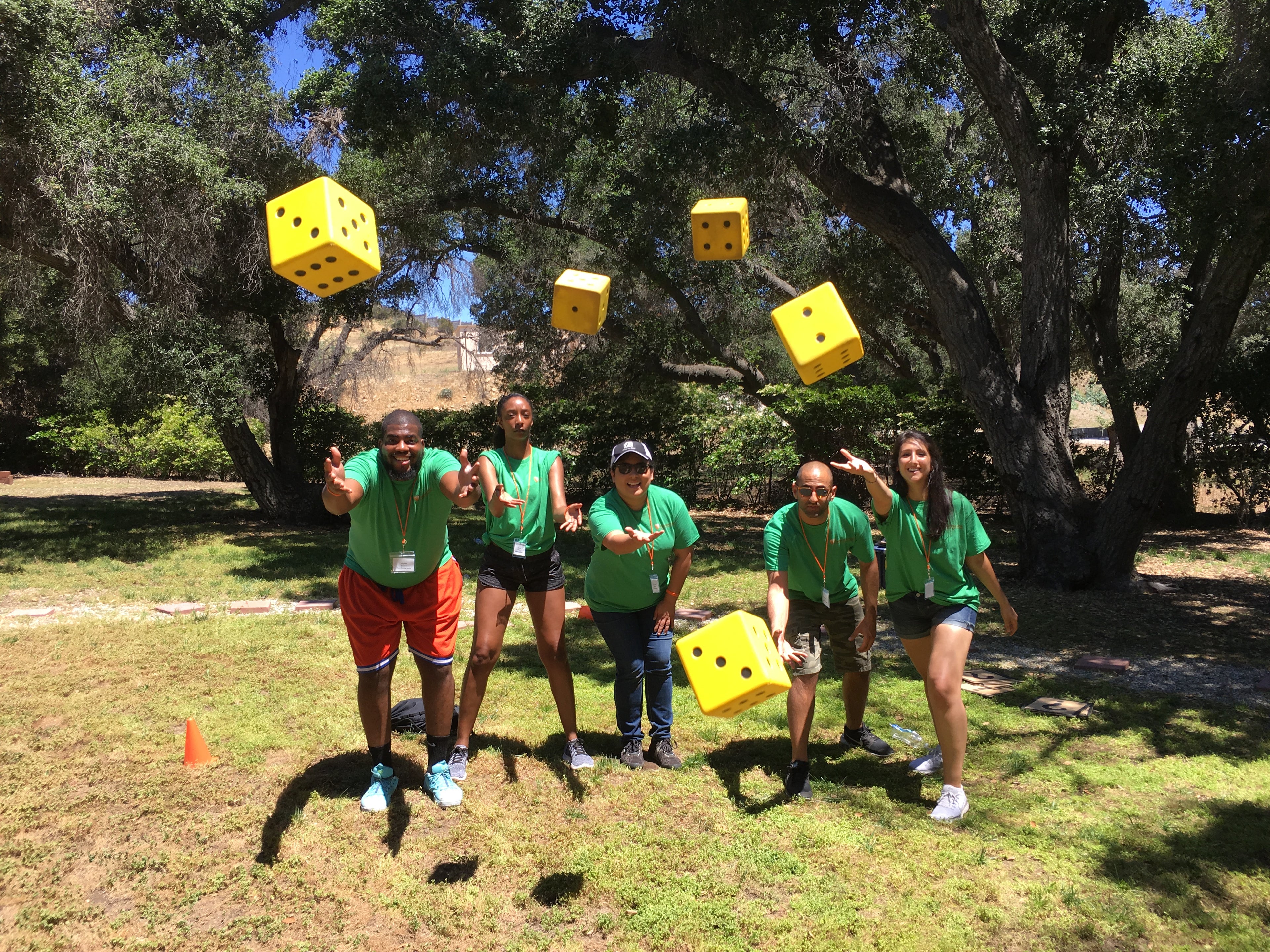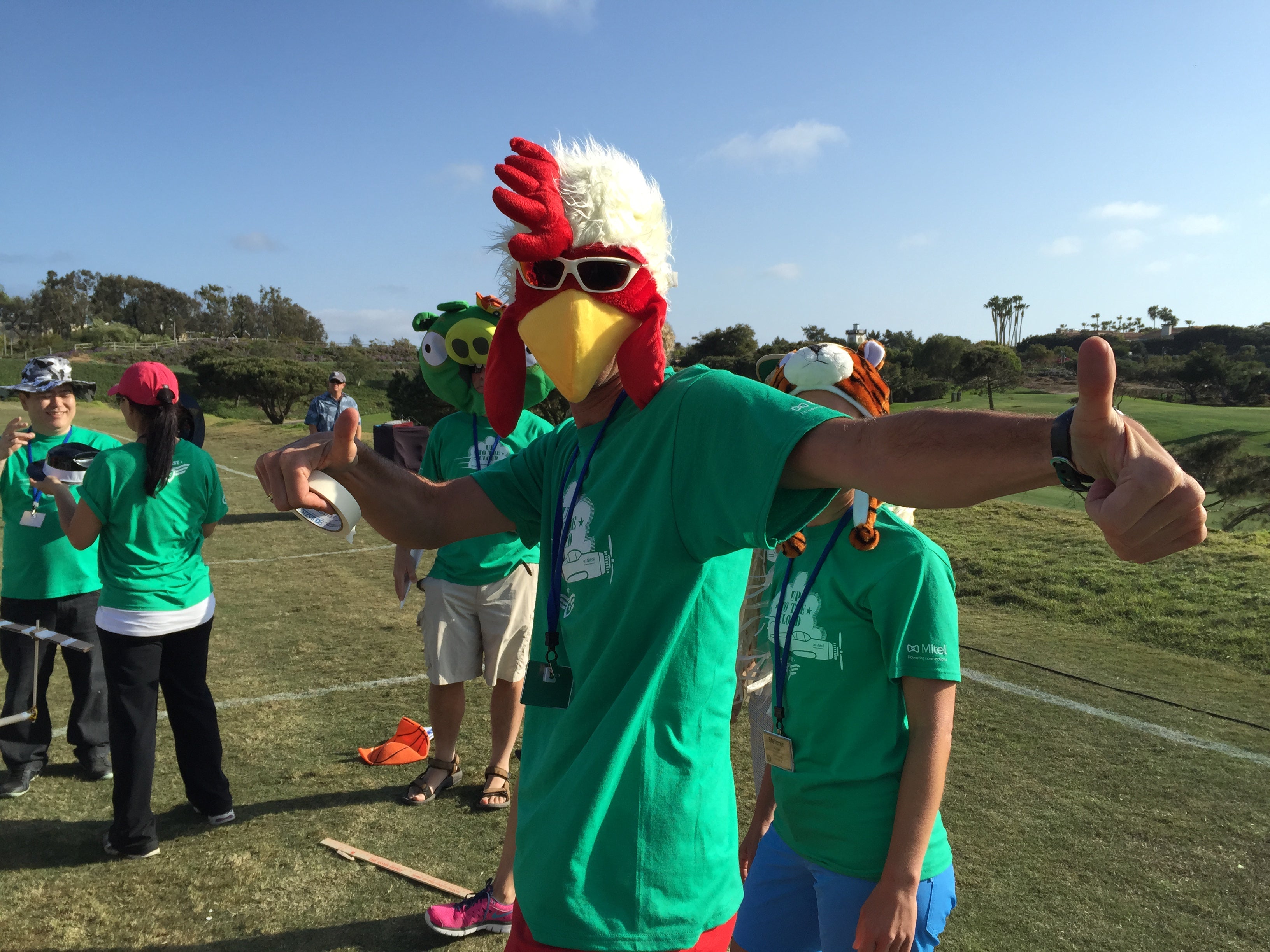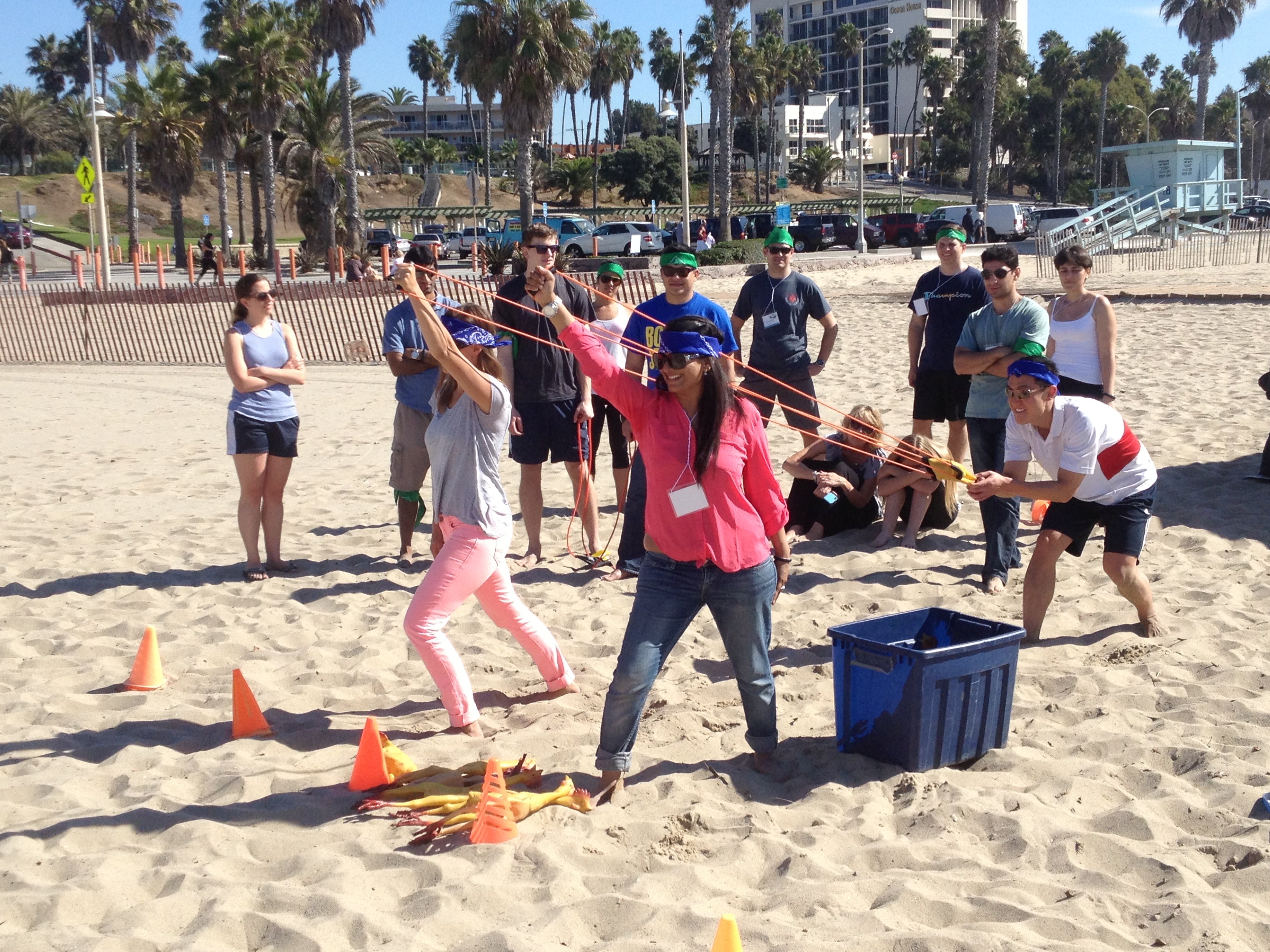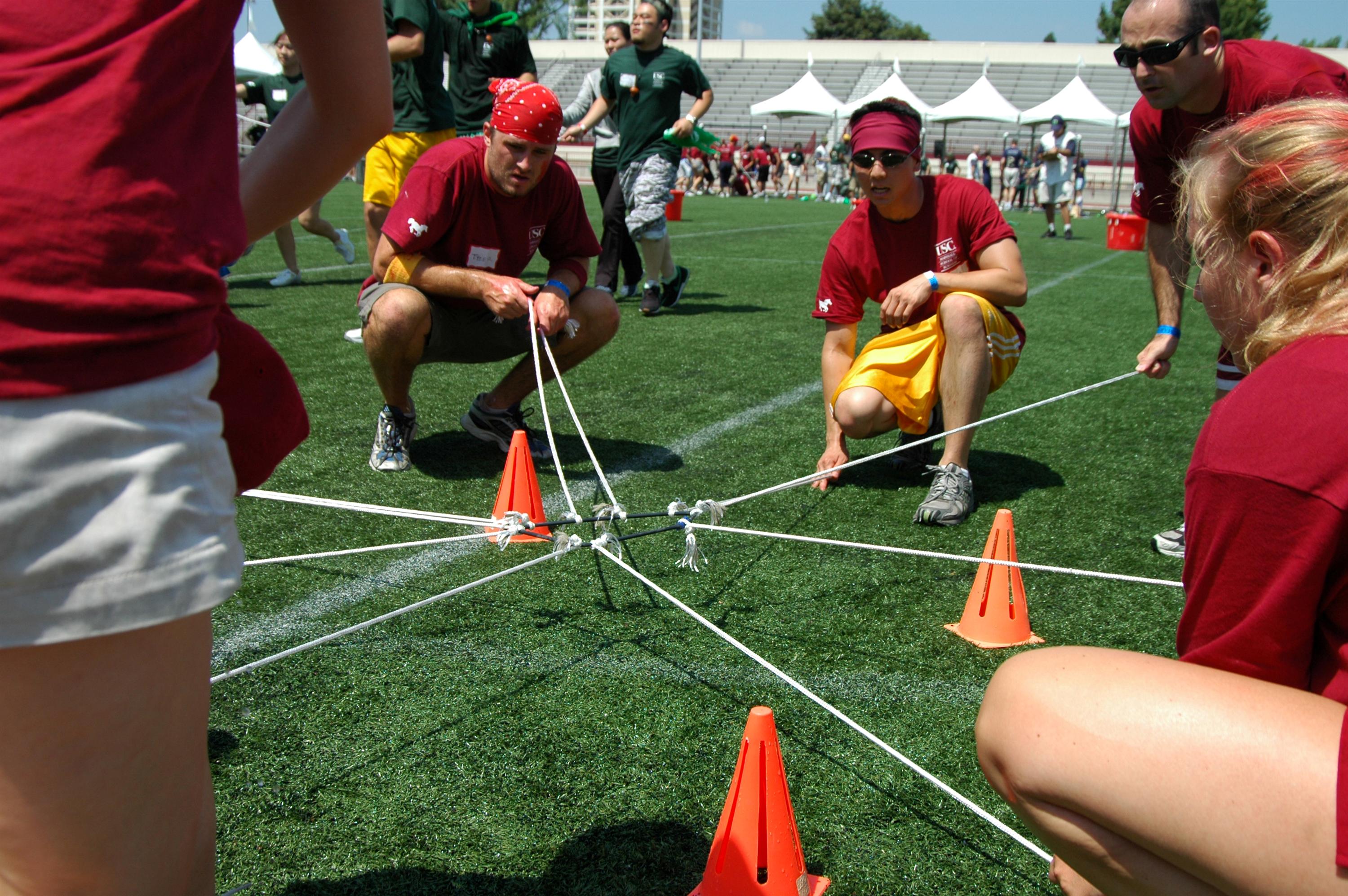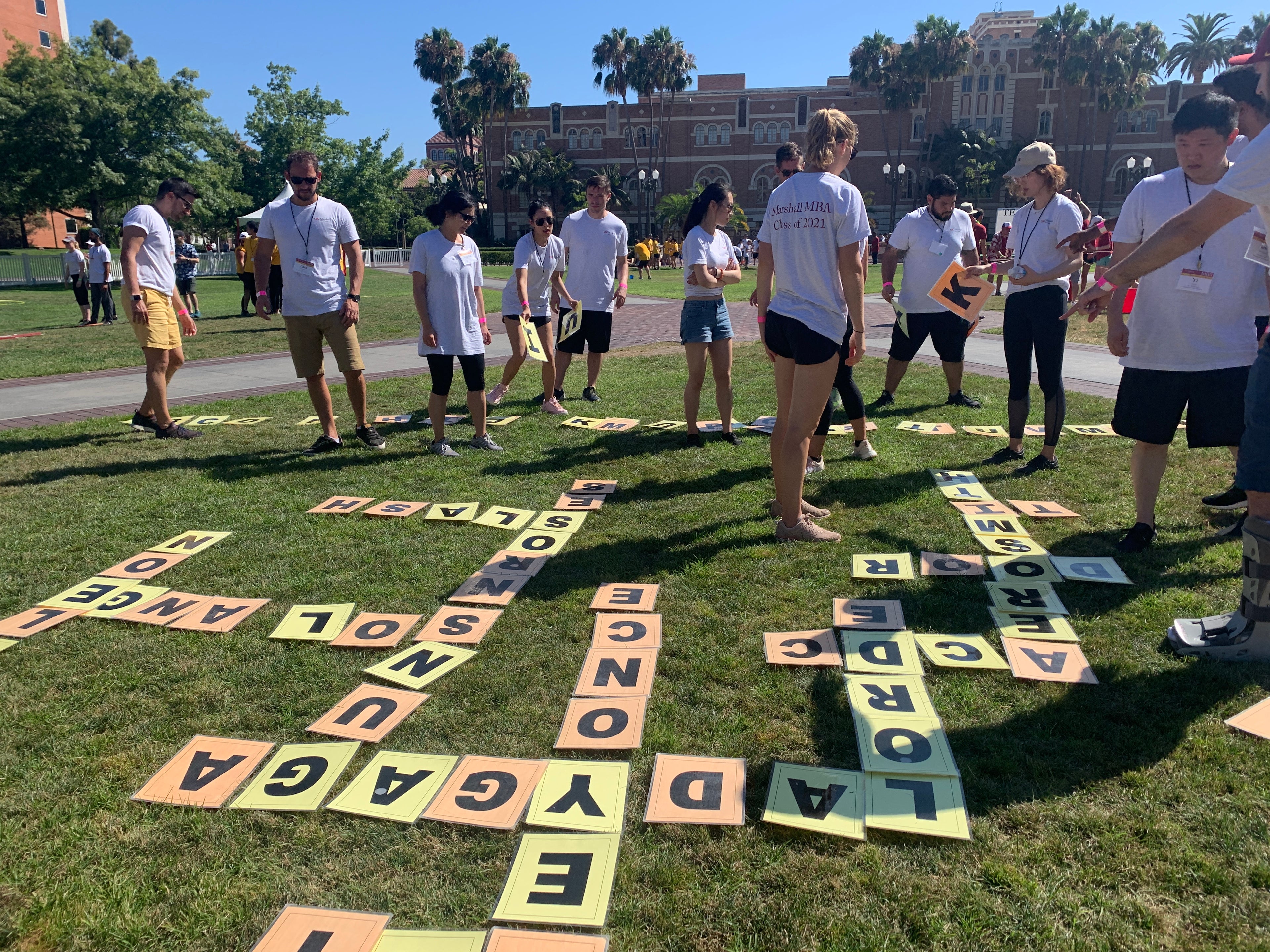 Interested in our programs?
If you would like to get a price quote or check on our availability, please call, email, or tell us some information about your event, and we will contact you shortly.
Request a Quote