At a Glance
Your group makes a REAL difference in the world as you build water filtration systems for villages in Africa.
Typical Duration:

2 Hours

Activity Intensity:

Low (your minds will get some exercise)
About Our Event
Bring your team together and make a real difference!
Over one billion people in the world today do not have access to clean drinking water. As a result over 5,000 children die EACH DAY. Your group can make a huge difference – literally saving lives – by spending two hours assembling water filtration devices to provide clean water for people in a single village.
Our goal with this program is to go through Africa village by village to help eradicate this worldwide problem. In order to make this happen we have partnered with Water Works, an international NGO dedicated to providing access to clean drinking water.
How It Works…!
On the day of the event, we put your group into teams of 5 to 10 people. Each Team receives instructions and all the necessary items to build a portable, emergency water filtration device.
In addition to the portable devices you build, our NGO partners in Uganda (or Kenya) match your donation one for one with household water systems that are assembled in each village. (The household systems are too large to build and ship overseas so they are sourced locally in Africa.)
During the event, after assembling the portable filtration devices, each team also creates a small mural or piece of artwork. The artwork is printed on stickers, which are then placed on each of the household water filtration systems when they are assembled and distributed to the families in the villages.
Once a family receives their filtration system our partners take a picture with the family standing next to the system, clearly displaying your artwork.
Each artwork has a tracking number so your participants can log onto a website after the event to view your art on each system with the actual recipients of each water filtration donation.
It's one thing to participate in a charitable activity, but what really brings it home is seeing the people whose lives we have touched, which makes the Water Works program a truly life-changing experience for everyone involved!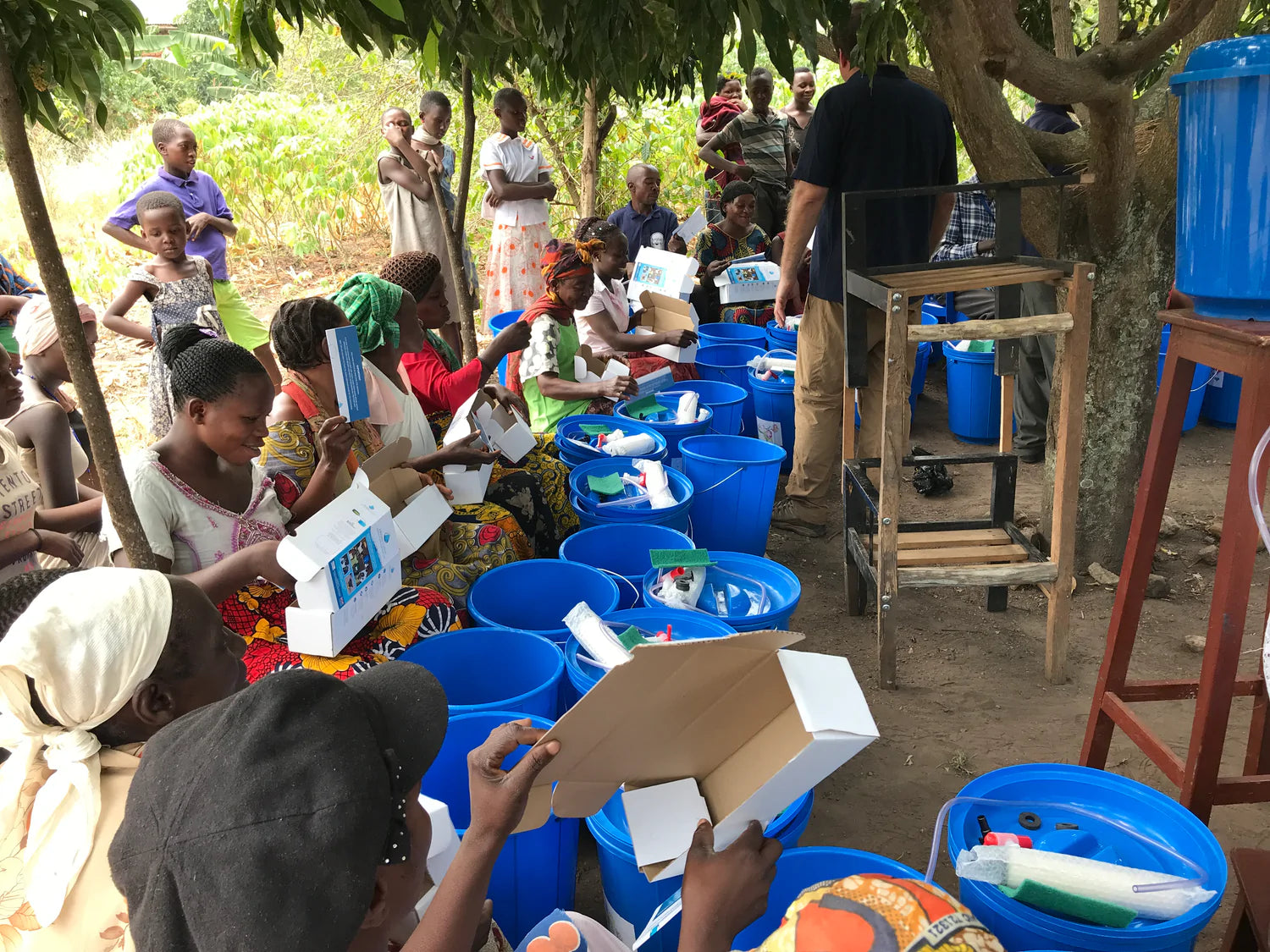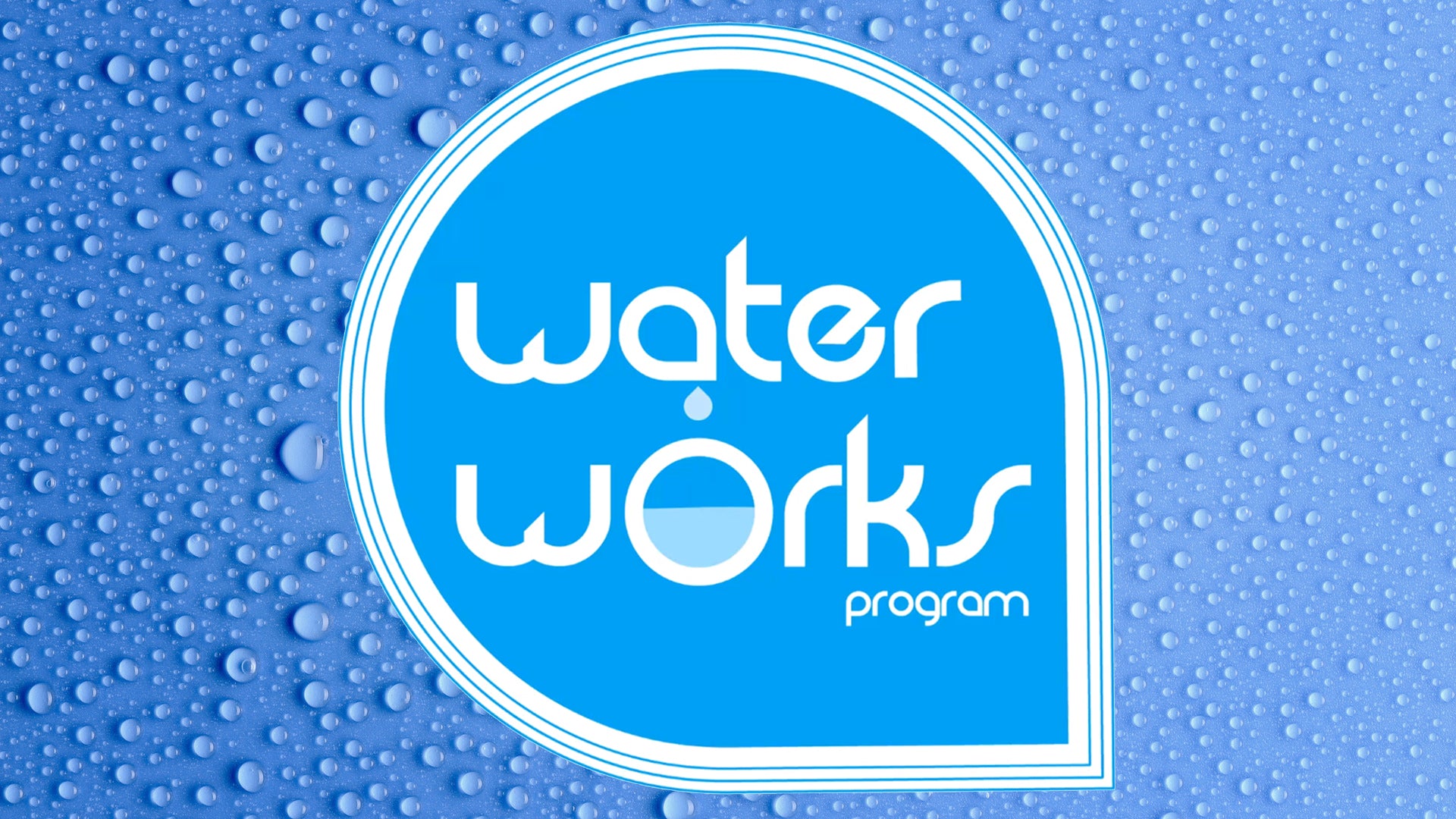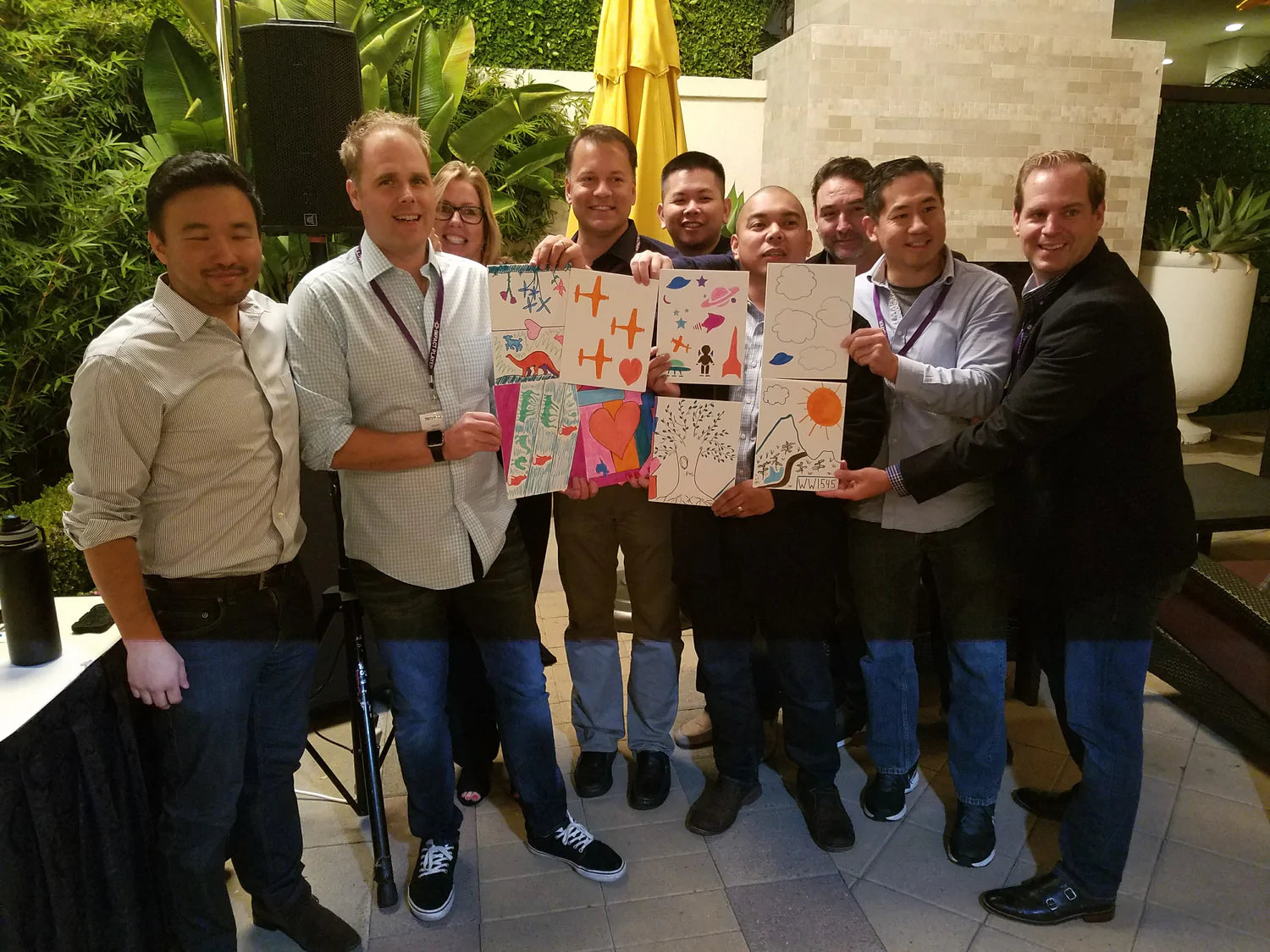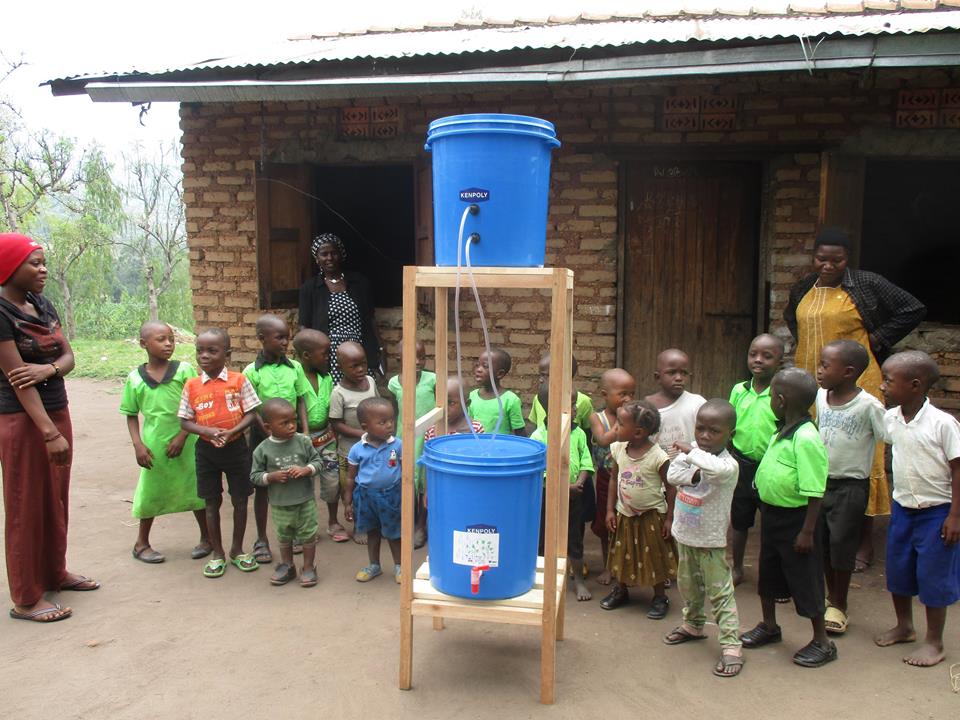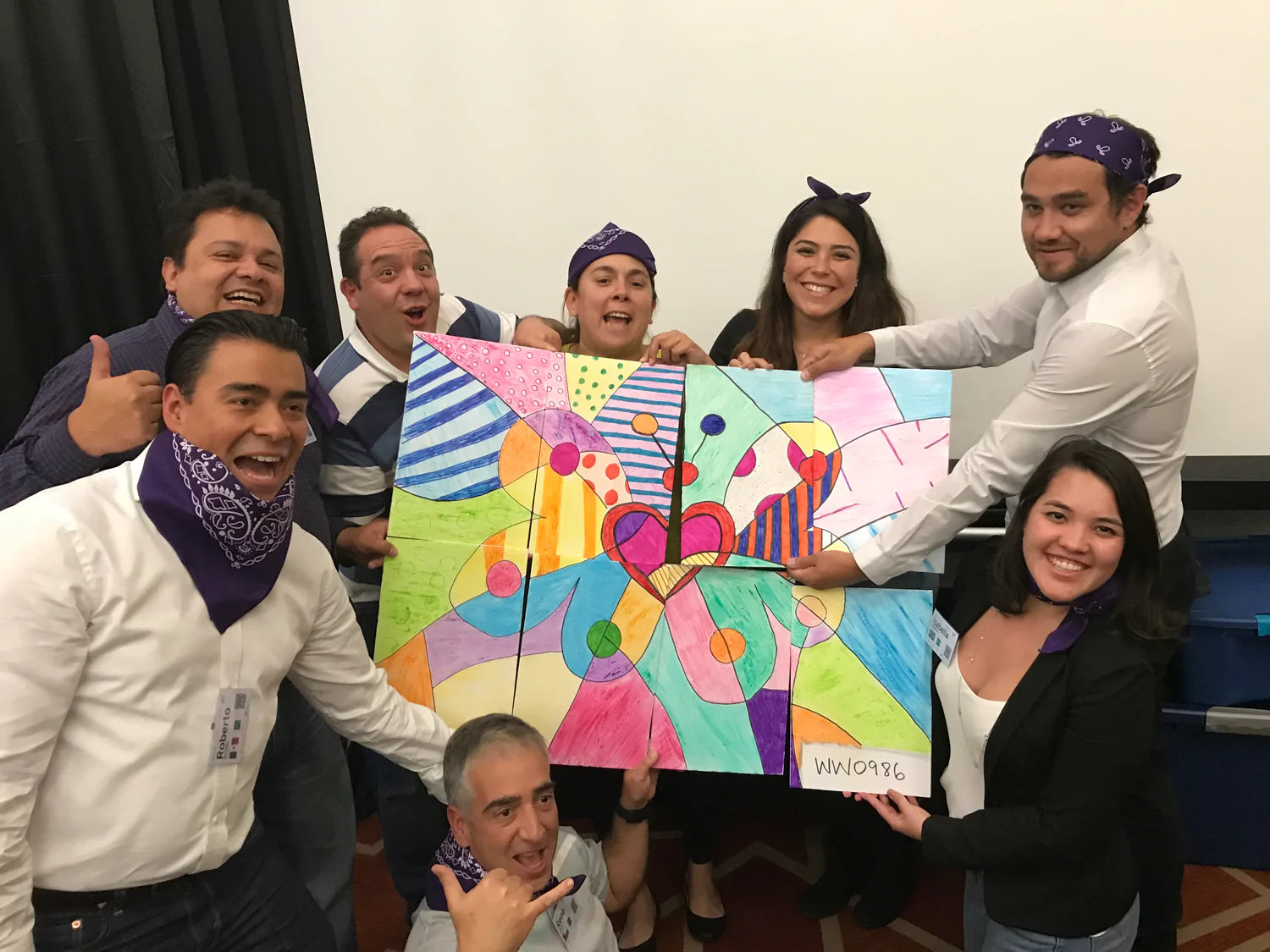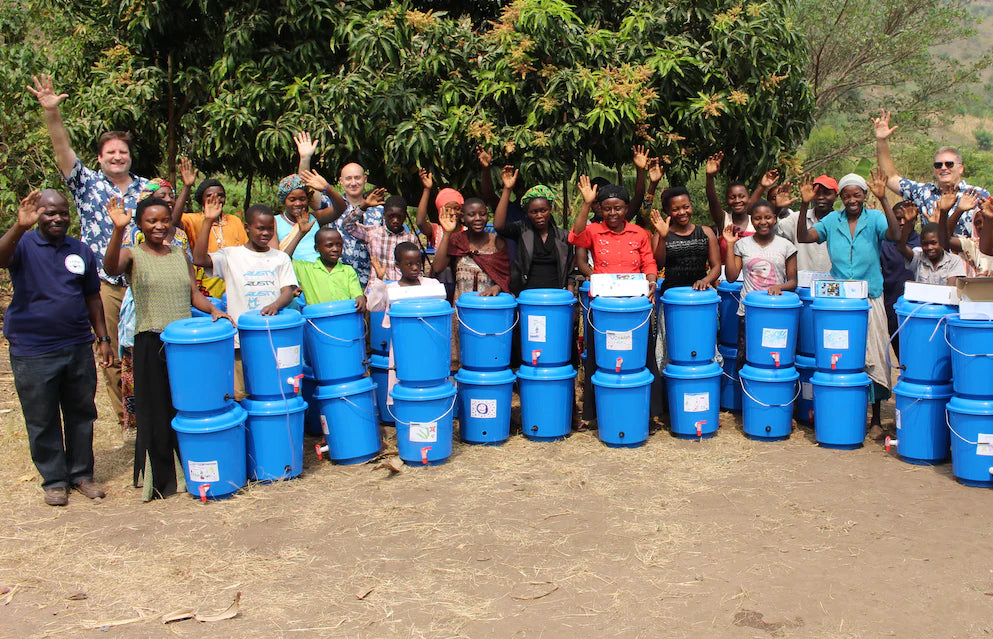 Interested in our programs?
If you would like to get a price quote or check on our availability, please call, email, or tell us some information about your event, and we will contact you shortly.
Request a Quote