At a Glance
Each team designs and builds an amazing (or at least an entertaining) outfit to be worn by one of your lucky teammates as they strut their stuff on the fashion runway! Teams vote on the Best Garment Awards and the Best Model!
Team Size:

6 to 10 people

Typical Duration:

2 Hours

Setting:

Indoor or Outdoor

Activity Intensity:

Low (the models will have to walk for 30 seconds)
About Our Event
One of the most creative (and hilarious) team building events we offer, Project Funway is patterned after the hit Bravo show "Project Runway." In this event, we give each team the opportunity to design and construct garments, while the most uninhibited teammates model the outfits on the fashion runway!
At the start we give each team an "inspiration" to use to sketch and design your outfits. Once the sketches are completed, we run a high-energy auction. We give each team a stack of play money and you try to outbid one another to buy a variety of supplies (coffee filters, bubble wrap, bed sheets, fabrics, etc.). After the shopping stage, your team chooses one team member to be your team's model.
Your next challenge is to actually construct your outfit using nothing but the supplies you purchased during the auction. We will also provide glue guns, staplers, and tape to hold your garments together. You must construct your garments carefully, as your models will actually need to wear the outfits during the final (and hilarious) part of the event: The Runway.
Teams cast ballots on the Best Garment - and at the end of the event the Best Model gets to strut down the runway one last time!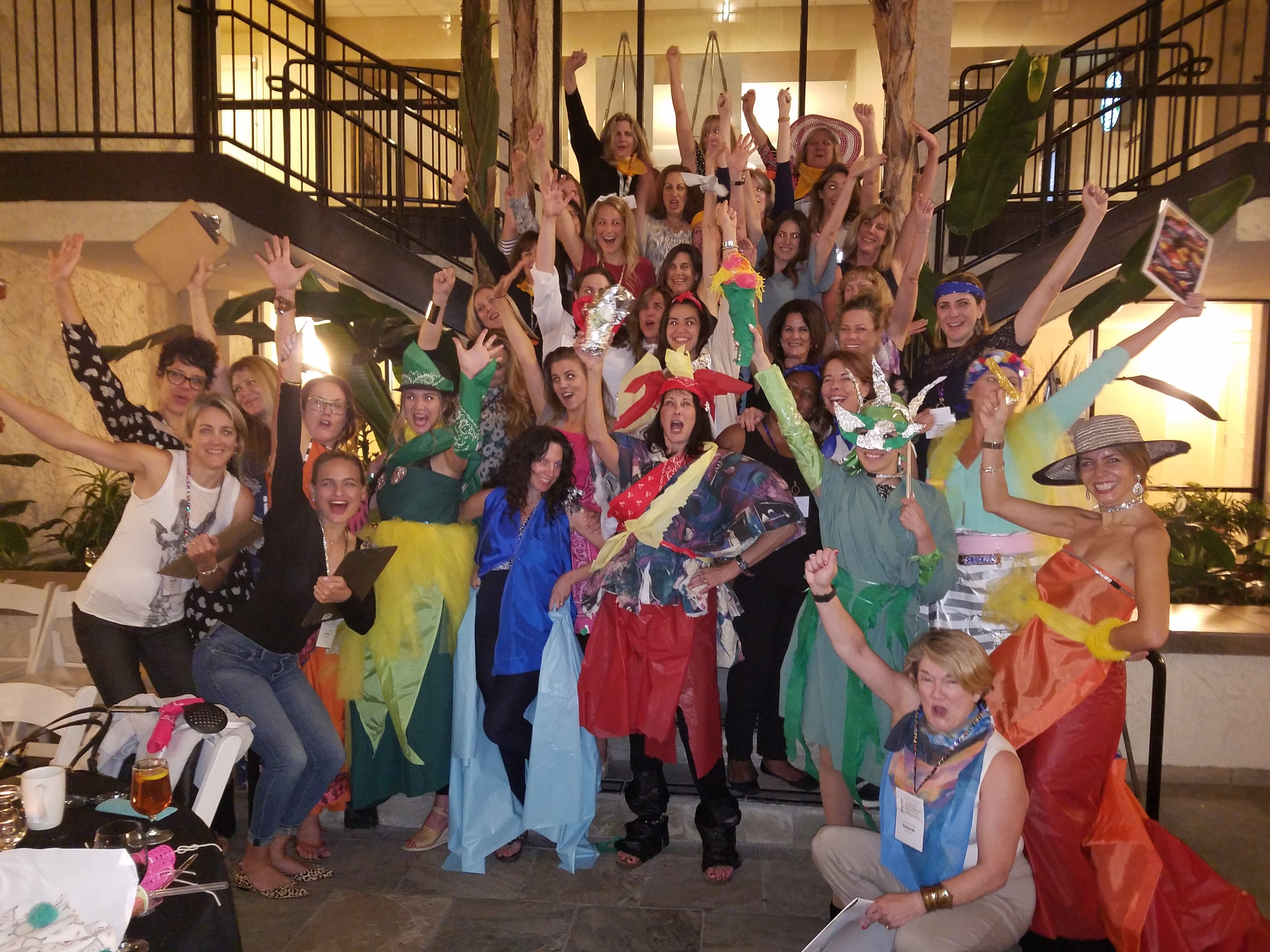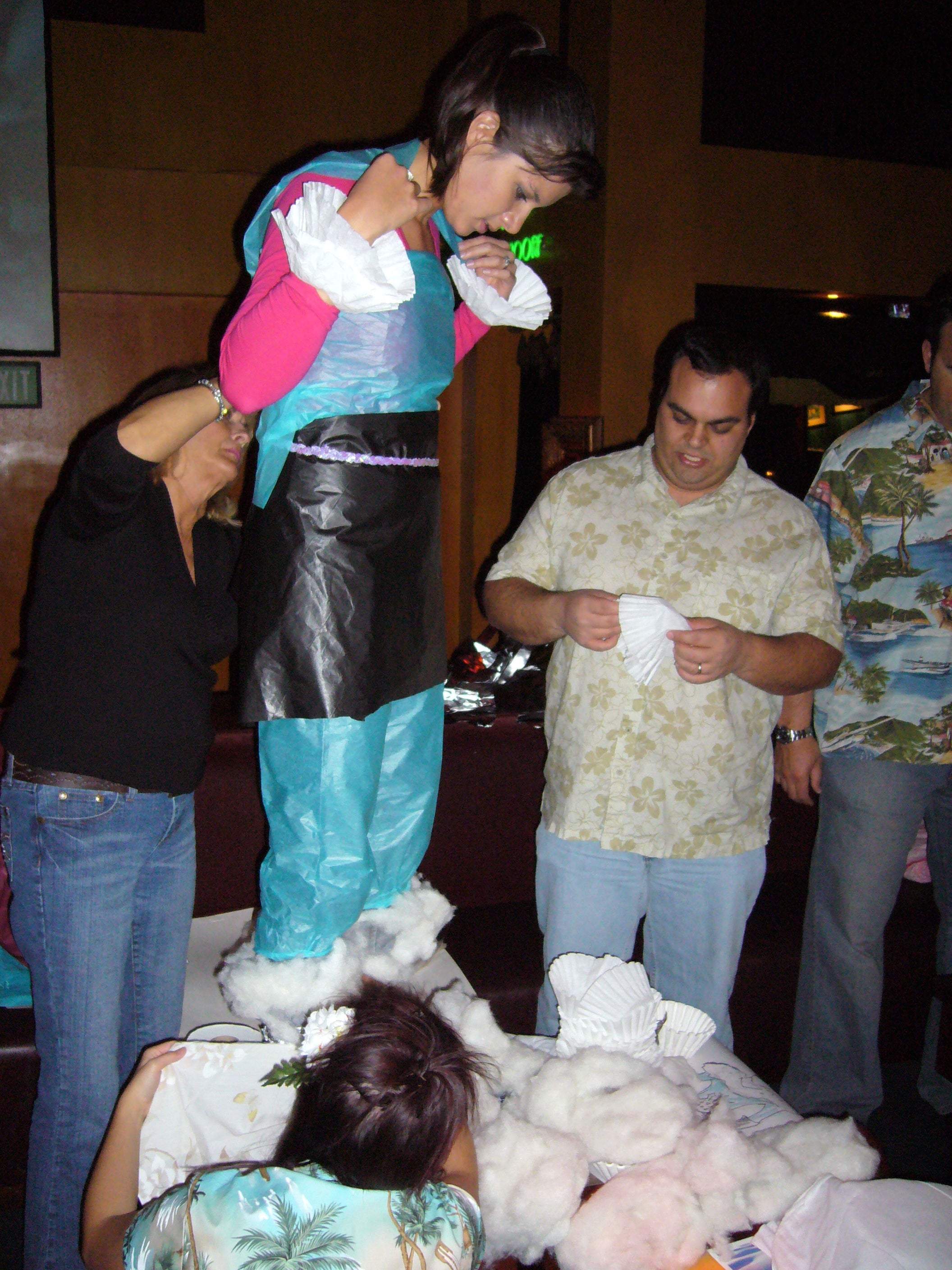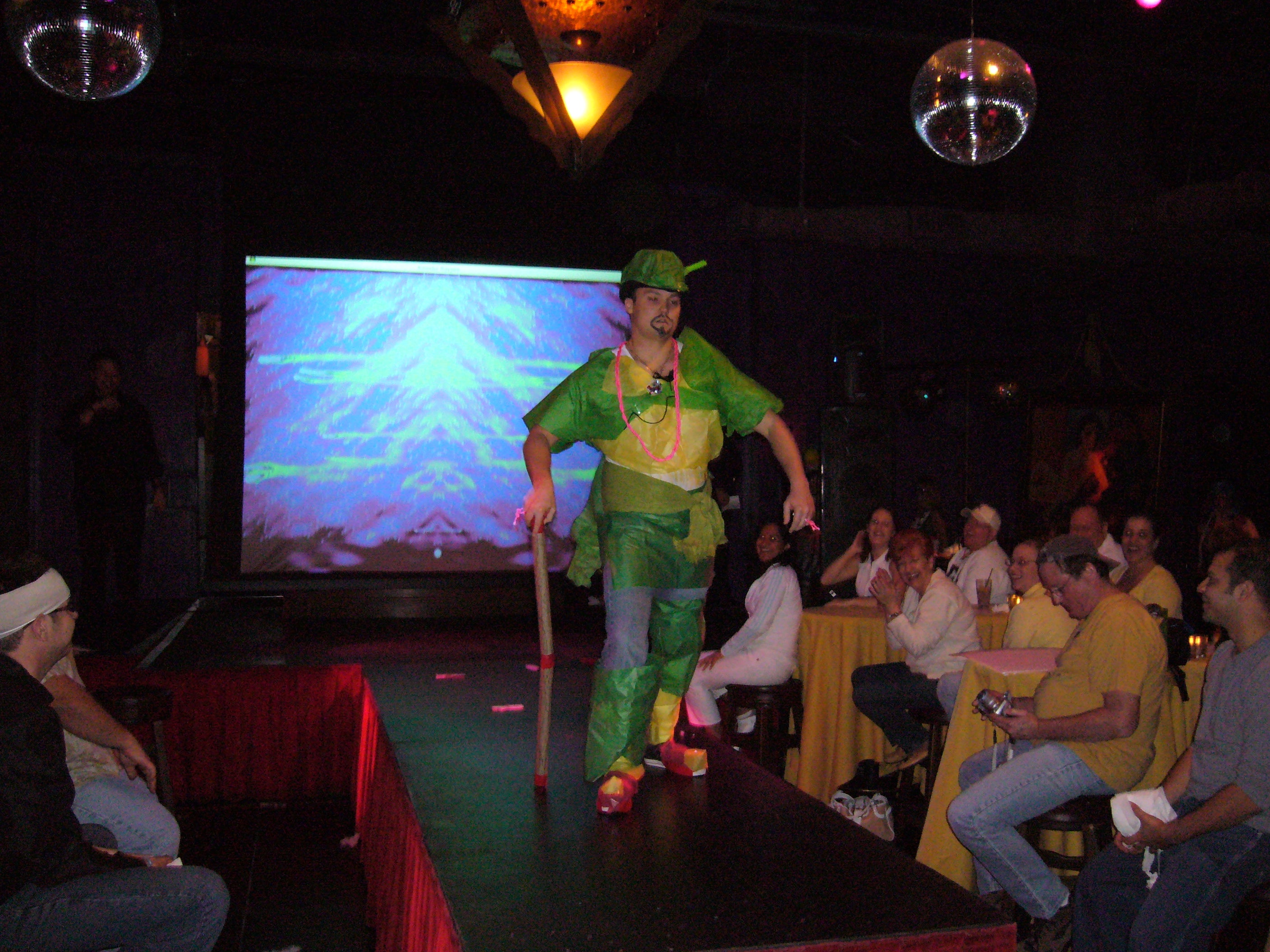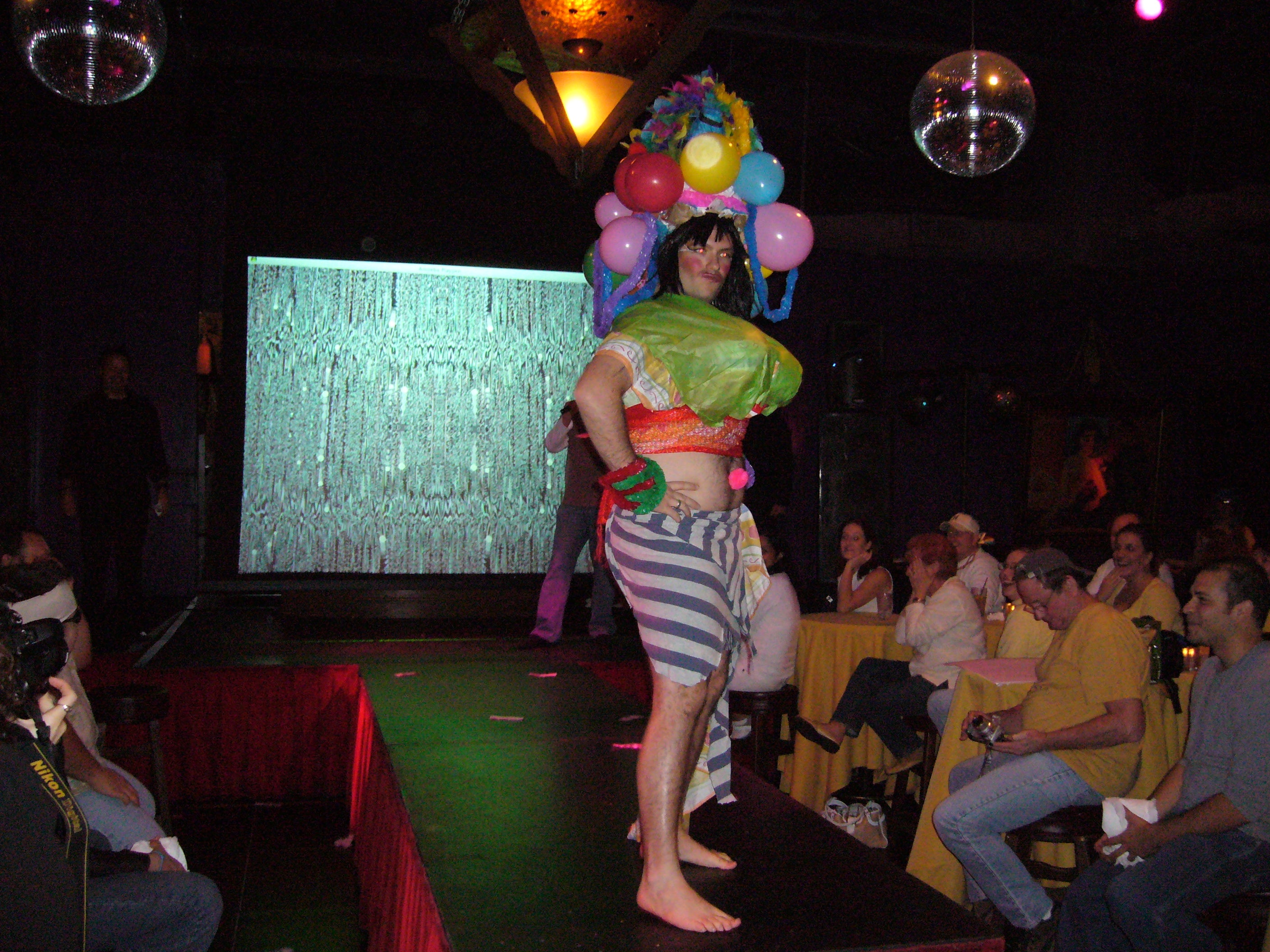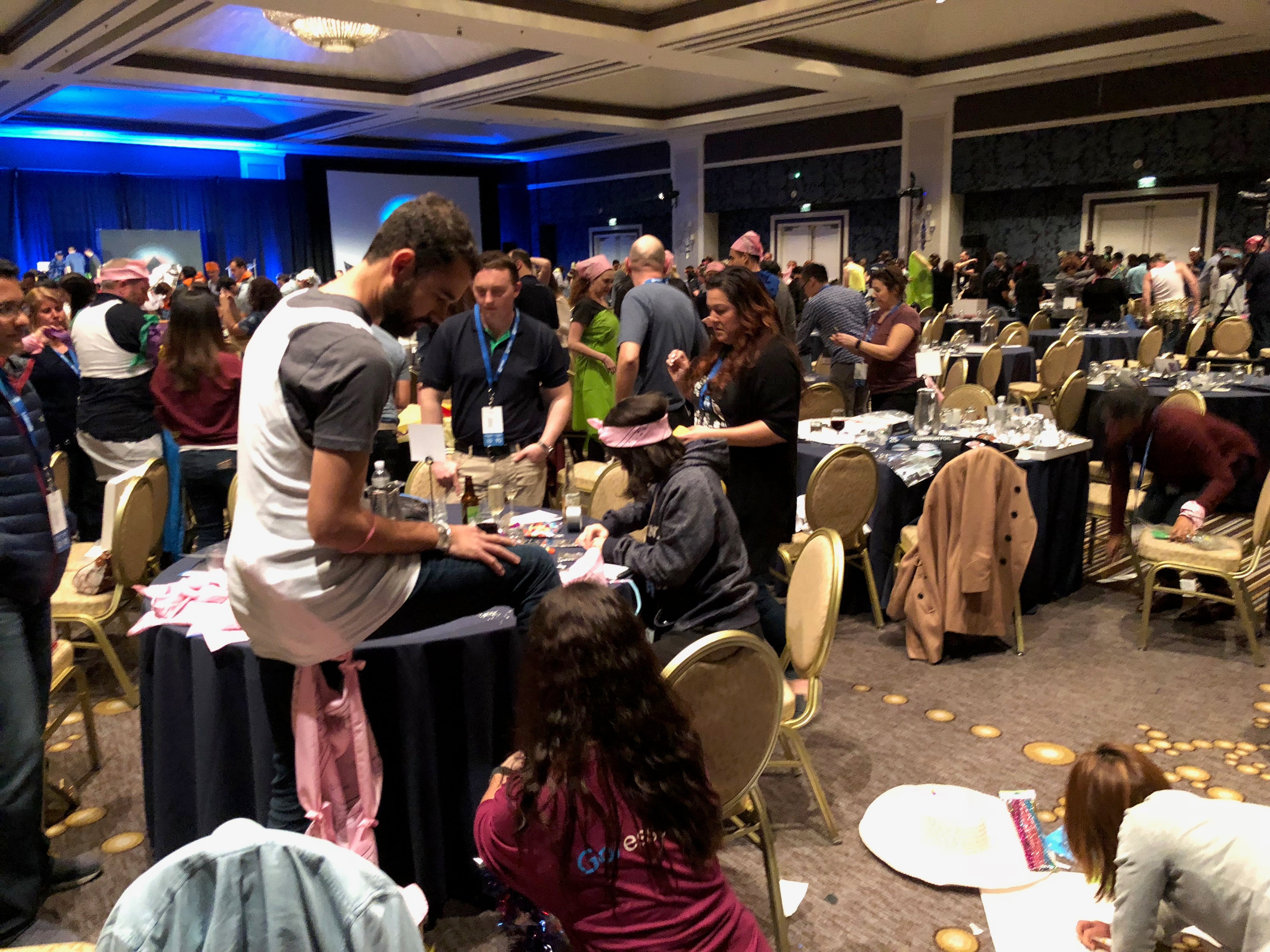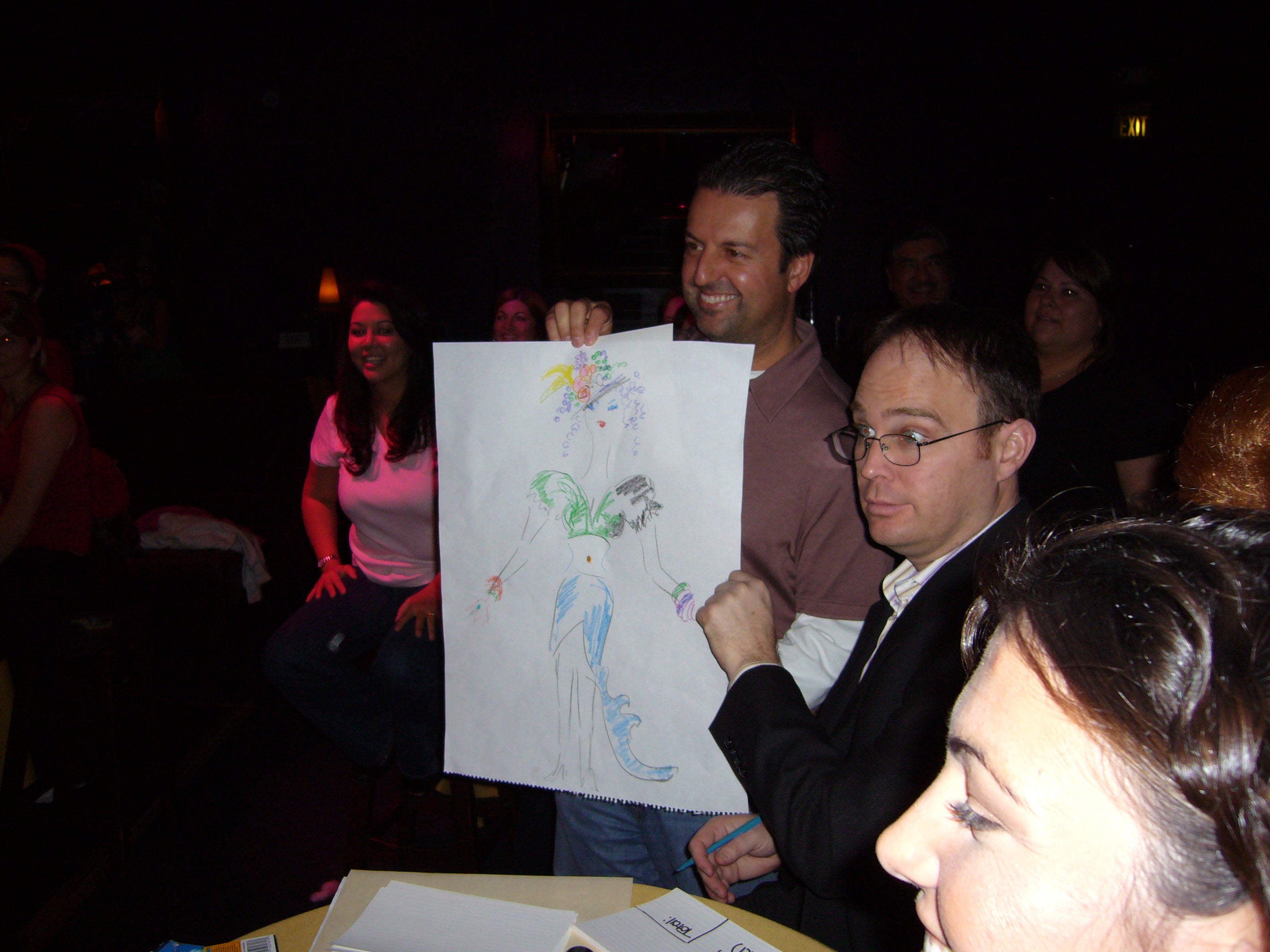 Interested in our programs?
If you would like to get a price quote or check on our availability, please call, email, or tell us some information about your event, and we will contact you shortly.
Request a Quote