At a Glance
Using cans and boxes of food, your group builds your very own mini golf holes. When all the holes are built, you play the course and then donate all of the food items to a local food bank!
Typical Duration:

2 Hours

Setting:

Indoor or Outdoor

Activity Intensity:

Medium (you'll move around a bit)
About Our Event
This event is the perfect combination of fun, creativity and social responsibility!  At the onset we give each team cans and boxes of food, a combination of other building supplies, and a roll of artificial turf to use as your putting surface.  
Teams use the supplies to build a miniature golf hole (one hole per team).  Each hole typically includes hills, tunnels, and obstacles in order to make them as creative and as much fun to play as possible.   Each team also receives a theme (Sports, Vegas, Movies, Music…) to provide some creative direction for each golf hole.
Once all the holes are built, the teams get to actually play the course you just created!
Once all the teams have played all the holes, a representative from the food bank thanks your group for the donation.  While you are bound to have a great time participating in the event you will undoubtedly be moved by the realization that you have just contributed hundreds (or thousands) of meals to people in the community!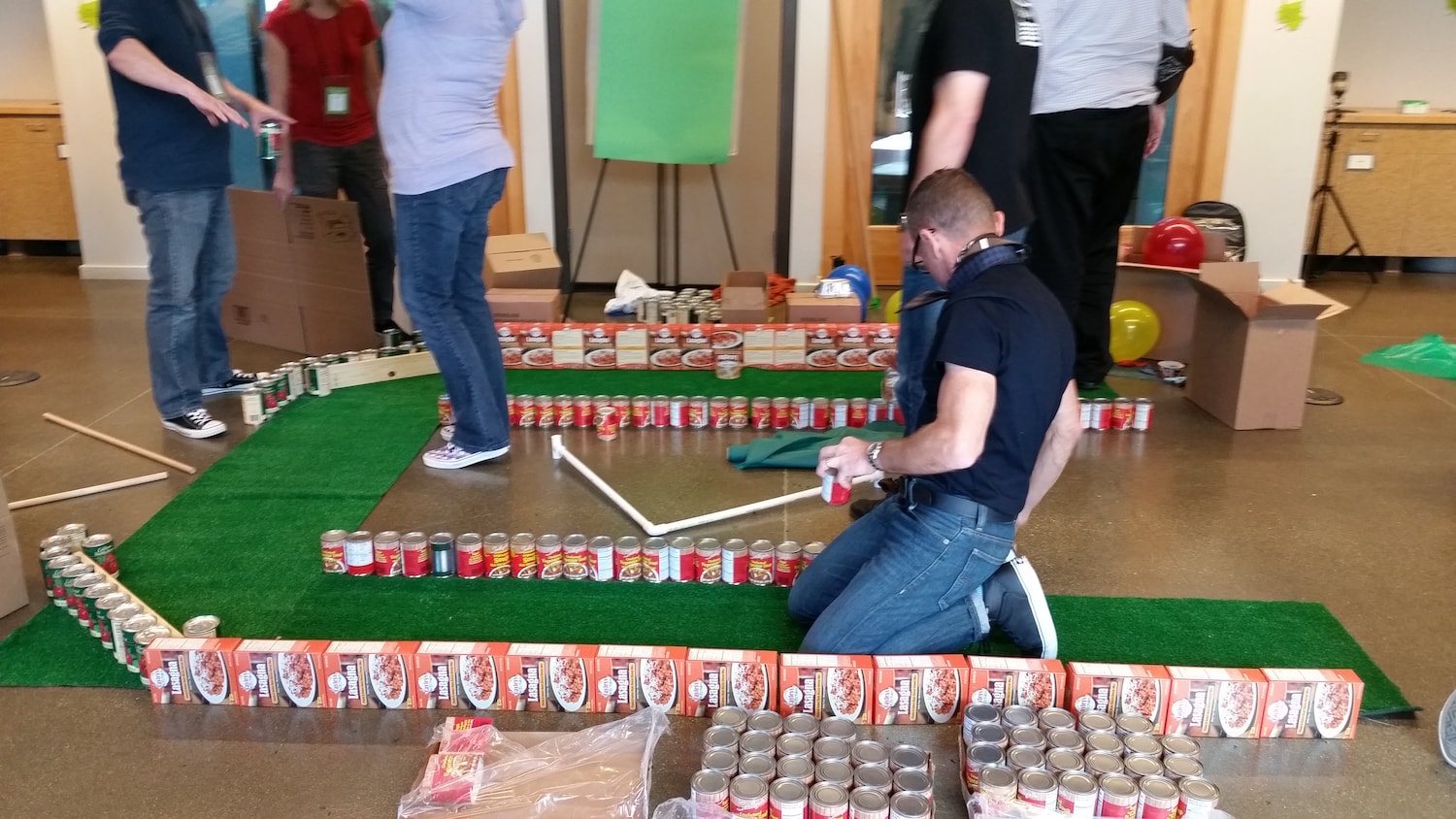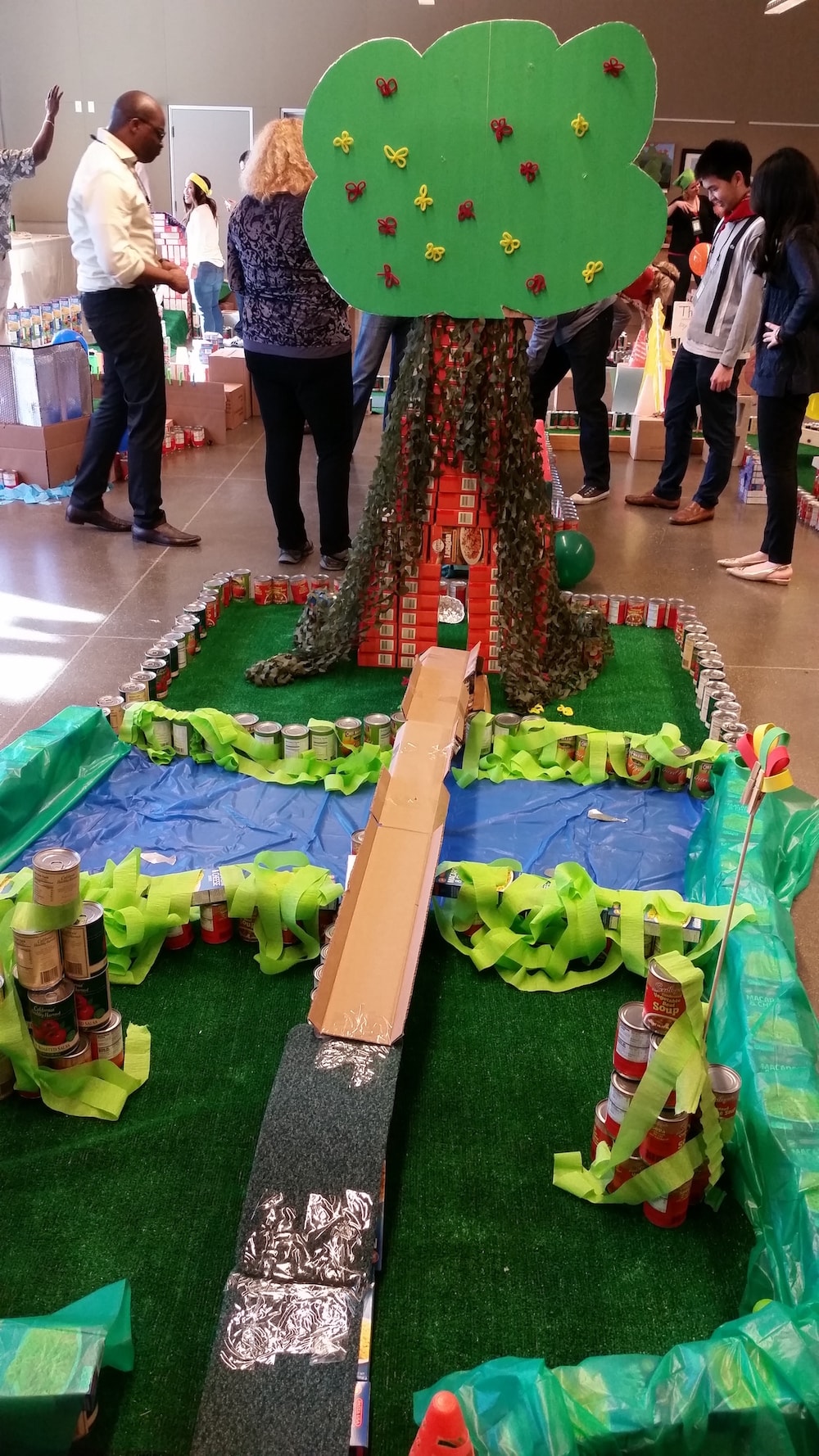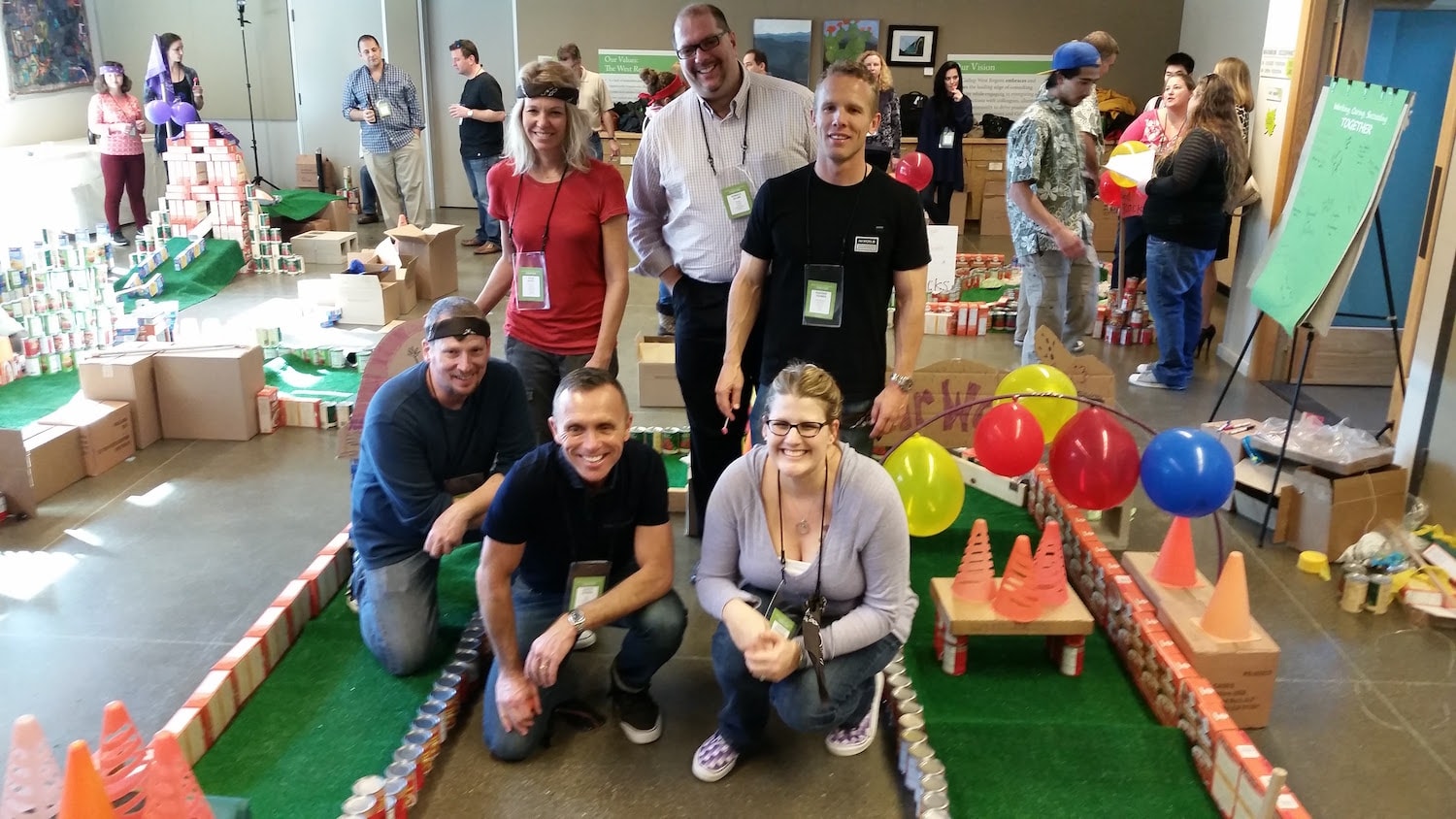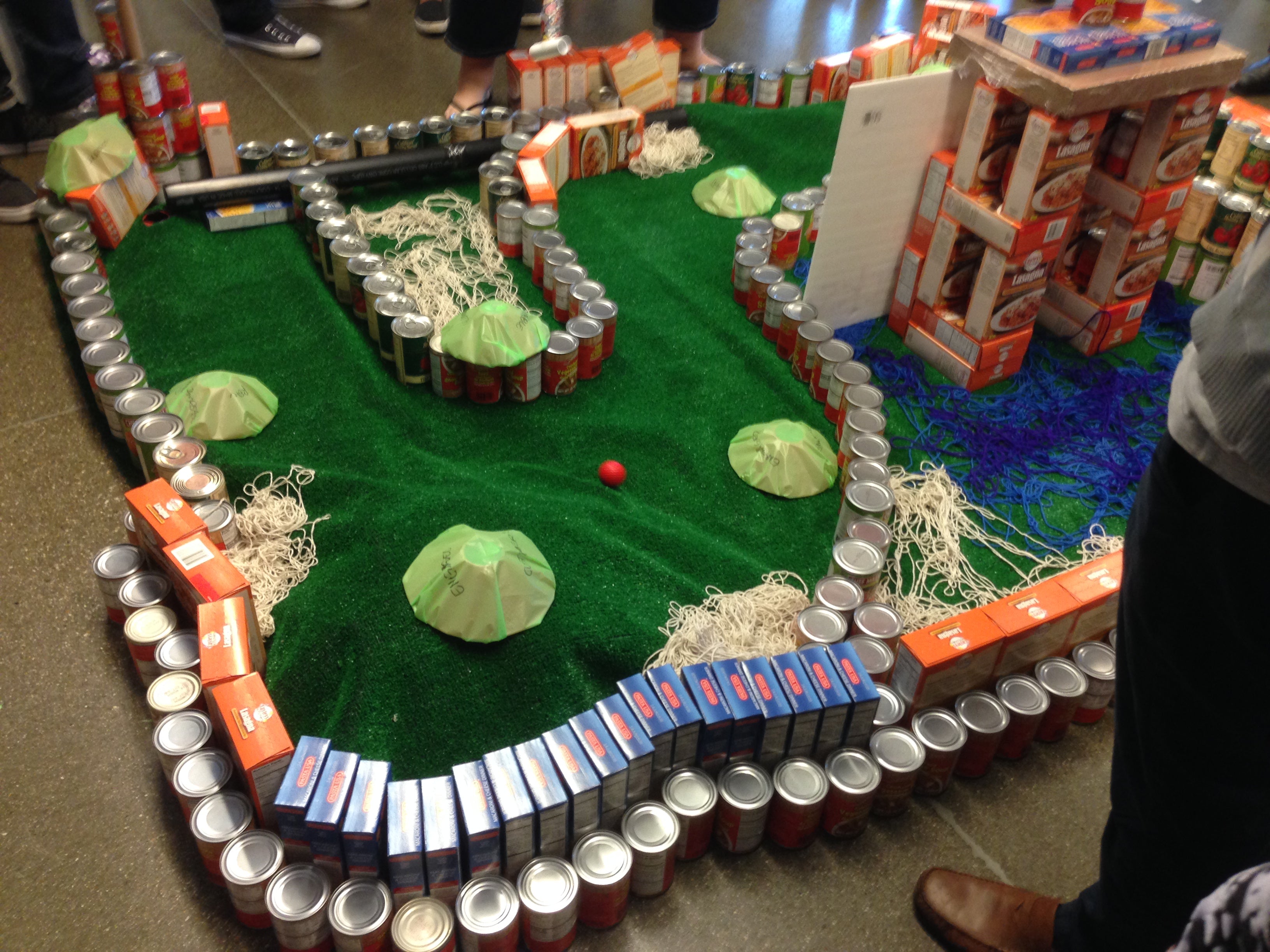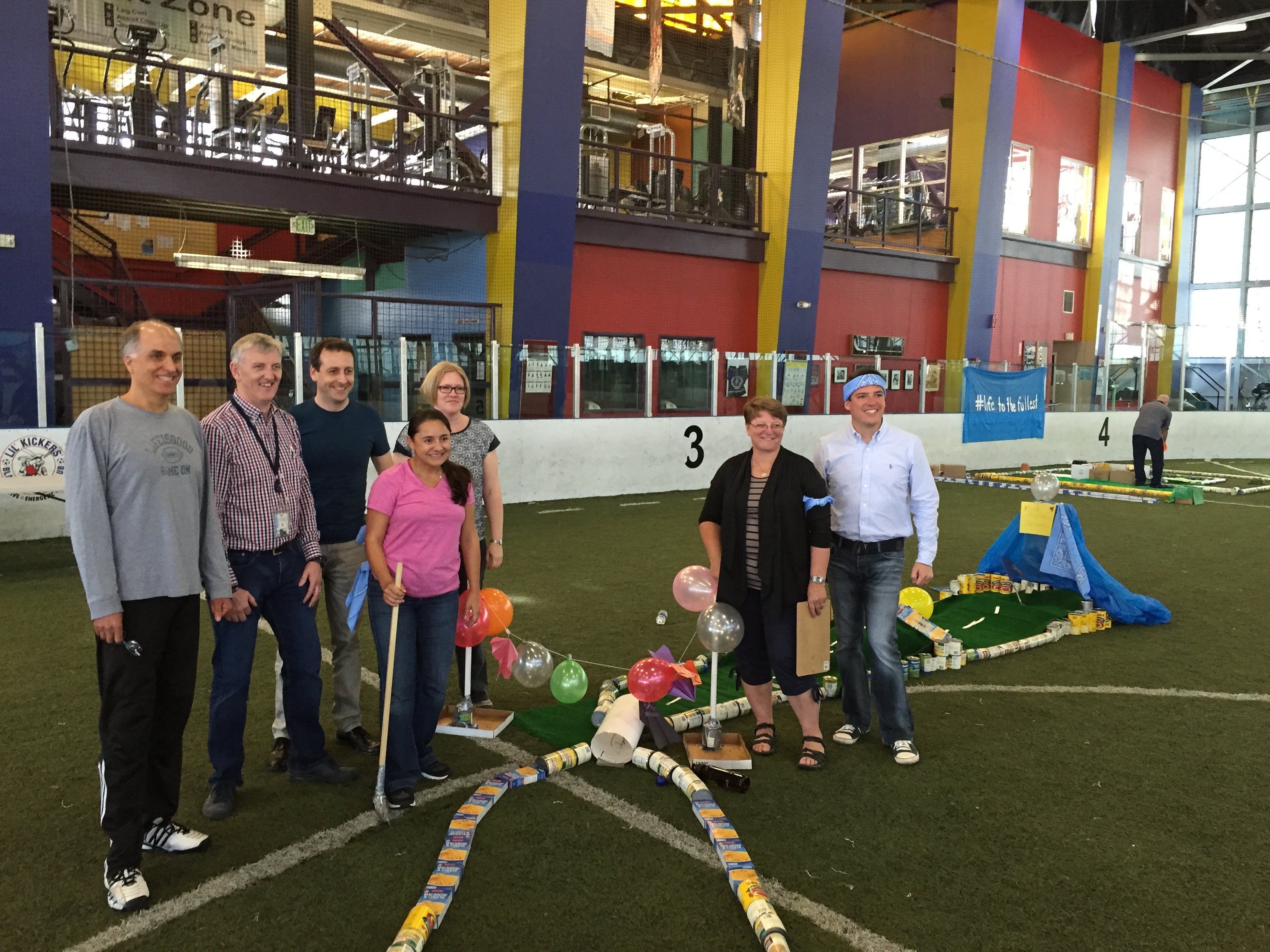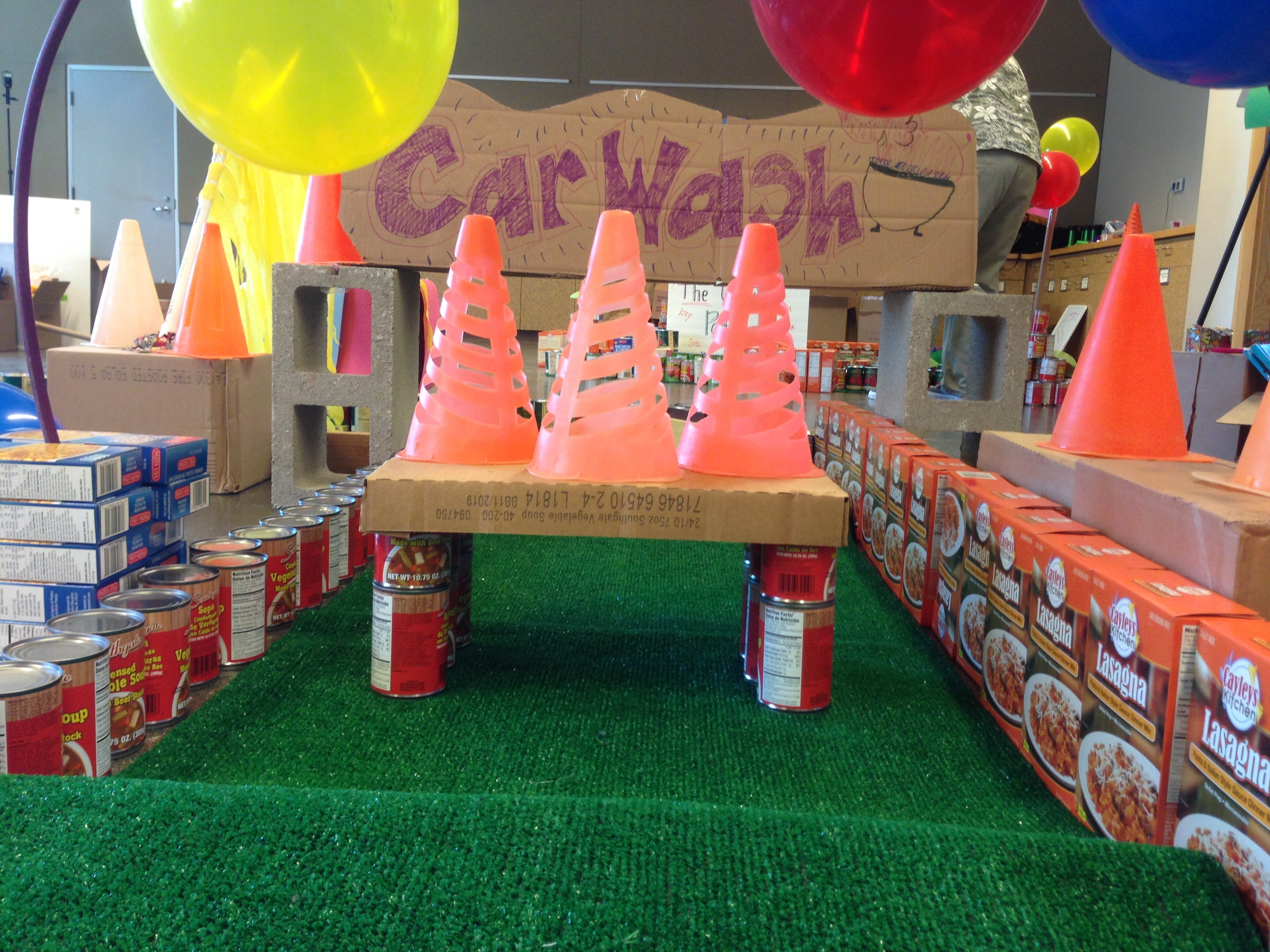 Interested in our programs?
If you would like to get a price quote or check on our availability, please call, email, or tell us some information about your event, and we will contact you shortly.
Request a Quote